Crowley Mariners Rescue Three Fisherman off Florida Coast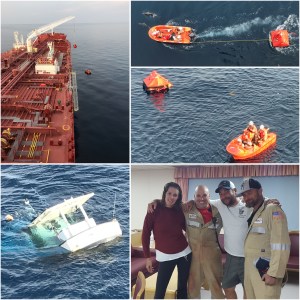 Kudos to the crew of the Crowley-managed and operated tanker, American Pride, who recently rescued three fisherman from their sinking boat off the west coast of Florida. As the tanker was making its routine transit, delivering refined petroleum products between Texas and Florida, Chief Mate Brian Enose noticed orange smoke, as well as a parachute flair, then spotted the sinking fishing boat about 50 miles offshore.
After notifying the U.S. Coast Guard and following their instructions, the crew of the tanker launched their rescue boat and proceeded towards the fishing vessel's life raft, where they rescued two men and one woman who had been adrift for over a day. They were brought aboard to safety before being transferred to a responding USCG vessel.
The rescue was profiled by The Maritime Executive Magazine, in which Capt. Matthew Thompson, commander of Coast Guard Sector St. Petersburg remarked that, "The quick and selfless actions of the American Pride crew saved three lives today."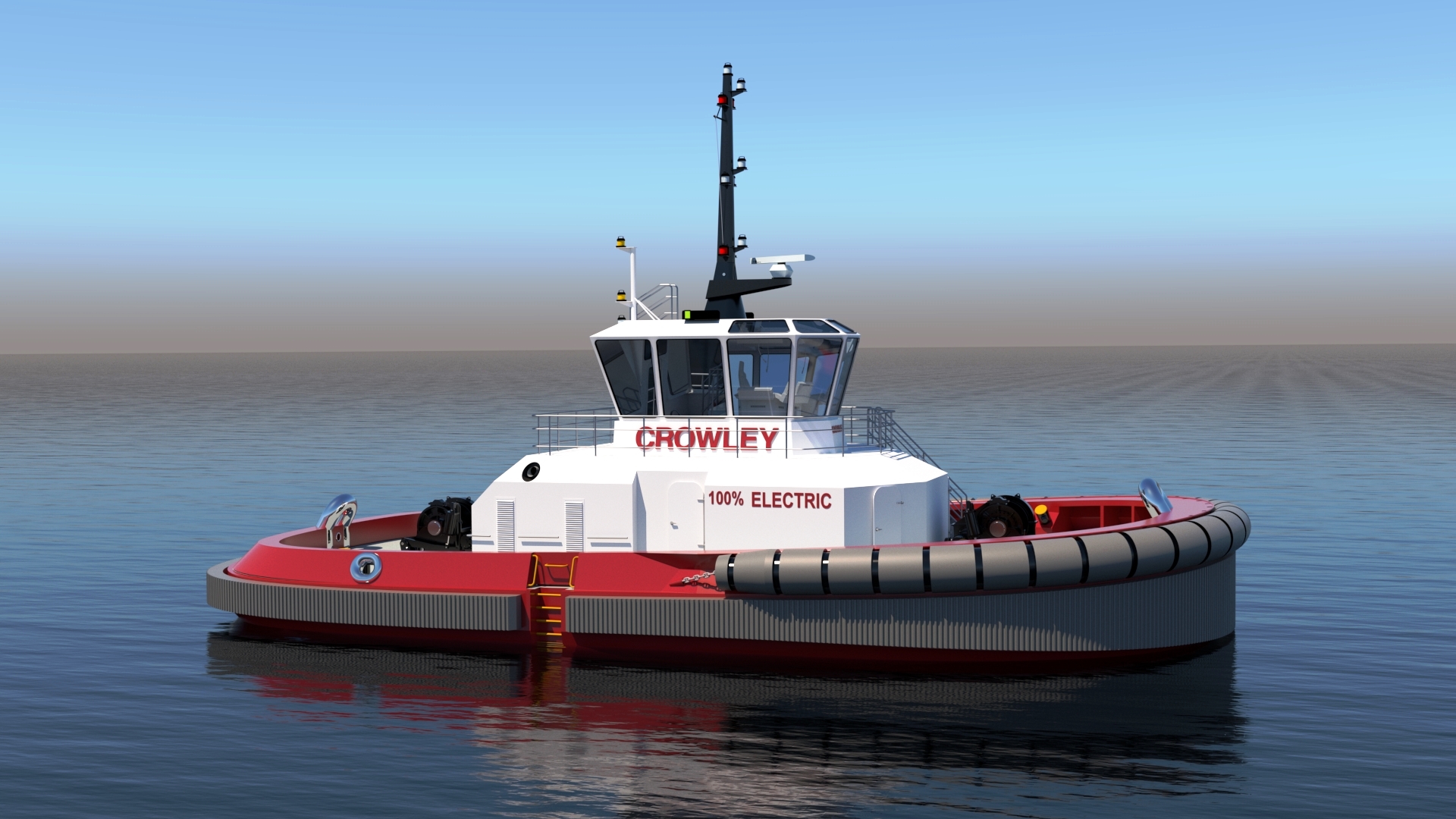 Press Releases
Crowley Completes First U.S. Design for Fully Electric Tug
Electric Tug Design Features Autonomous Technology Crowley Engineering Services has completed the design of the first fully electric U.S. tugboat with autonomous technology — providing operators a sustainable and high-performing solution for ship assist and harbor services in any port. The Crowley design, powered by the expertise of recently integrated subsidiary Jensen Maritime, leverages a […]
Read More
Shipping & Logistics Announcements
National Holiday in Honduras: America's Day
In observance of America's Day, Crowley's warehouse in Honduras will be closed on Monday, April 19. All other offices are open with normal business hours.  Our most up-to-date sailing schedule can be found online. If you have any questions, please contact your sales representative or the Customer Care Department at 1-800-CROWLEY.
Read More