Your Project Here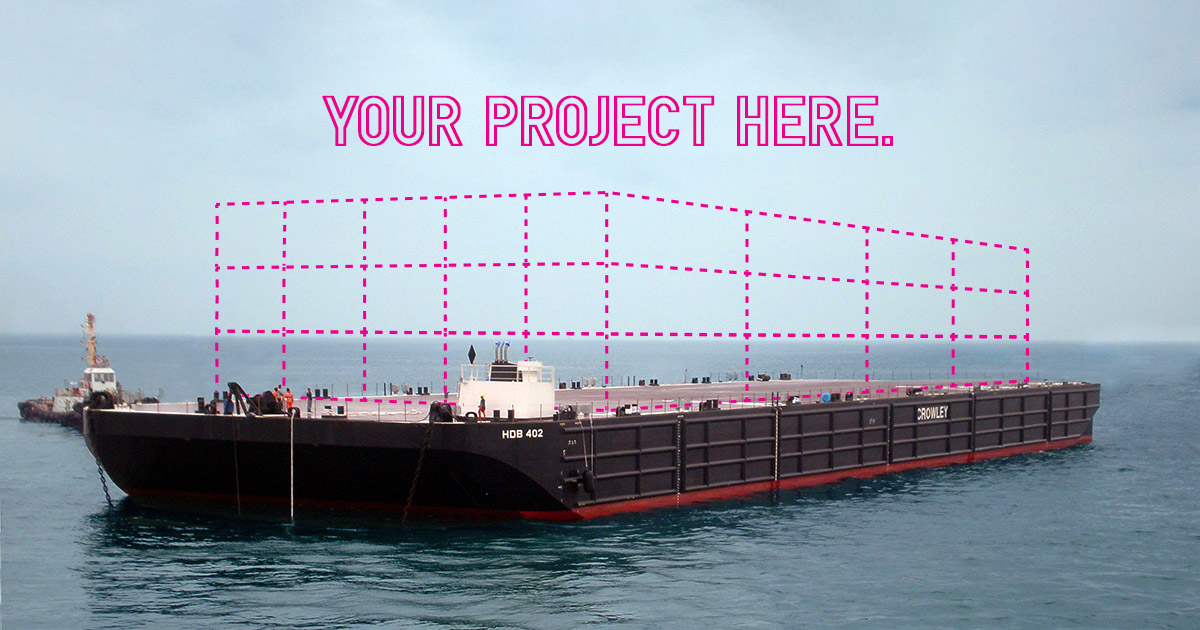 Crowley Offshore Services
Chartering Barges Worldwide, From the U.S. to Batam and Beyond
Crowley's Offshore Services' barge chartering capabilities go well beyond the U.S. shores. We also have two impressive barges in Batam, Indonesia available for charter.

These barges have 4,450 square meters of open deck space and 20,000 metric tons of cargo-carrying capacity. The self-ballasting, high-deck strength barges are well suited for:
Port infrastructure
Salvage projects
…and much more. These HDB barges can effectively serve the Asian, Australasian, and Middle East markets. Interested in what these barges in Bantam, Indonesia can do for you? Complete the quick form below and Crowley's Offshore Services team will get in touch with you.
Get In Touch With Our Team of Experts