Tugs and Barges
Crowley Shipping – Tugs and Barges
Nearshore. Offshore. Any Shore.
Crowley's diverse fleet of tugs and barges bring confidence and an added layer of safety to every job. From high-horsepower, high-endurance tugs with dynamic positioning capabilities; to powerful, nimble harbor tugs; to high-deck-strength U.S.- and foreign-flag heavy-lift barges up to 400' X 130', we have vessels for whatever the job entails. And, in the unlikely event we don't have what you need when and where you need it, we have a network of contacts around the world from which we can source the ideal vessel solution.
Ocean Class Tugboats
Our ocean-class vessels feature twin screws with controllable pitch propellers (CPP), in nozzles and high lift rudders. Hulls are welded steel construction and each is outfitted for long-range ocean towing, firefighting and general purpose towing.
The vessels are transverse framed with transverse and longitudinal bulkheads, including the collision bulkhead, which extends to the main deck.
Barge: Julie B
Crowley's 400-foot long, 130-foot wide, high deck strength barge, Julie B, can carry loads up to 4,200 pounds per square foot.
The barge, which is 25 feet wider than others in Crowley's offshore services fleet, is perfectly suited to accommodate oversized production modules for energy companies and other commercial interests.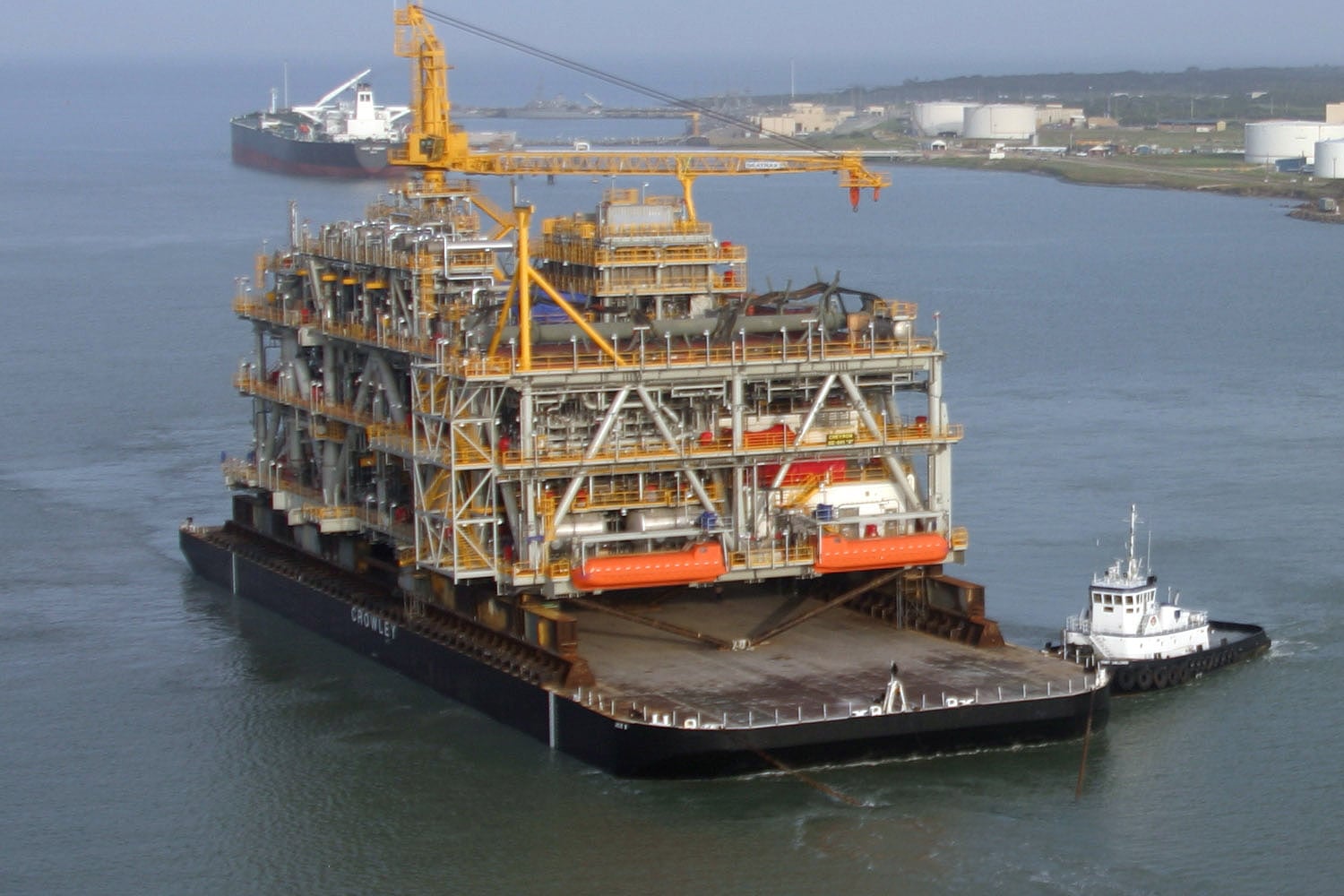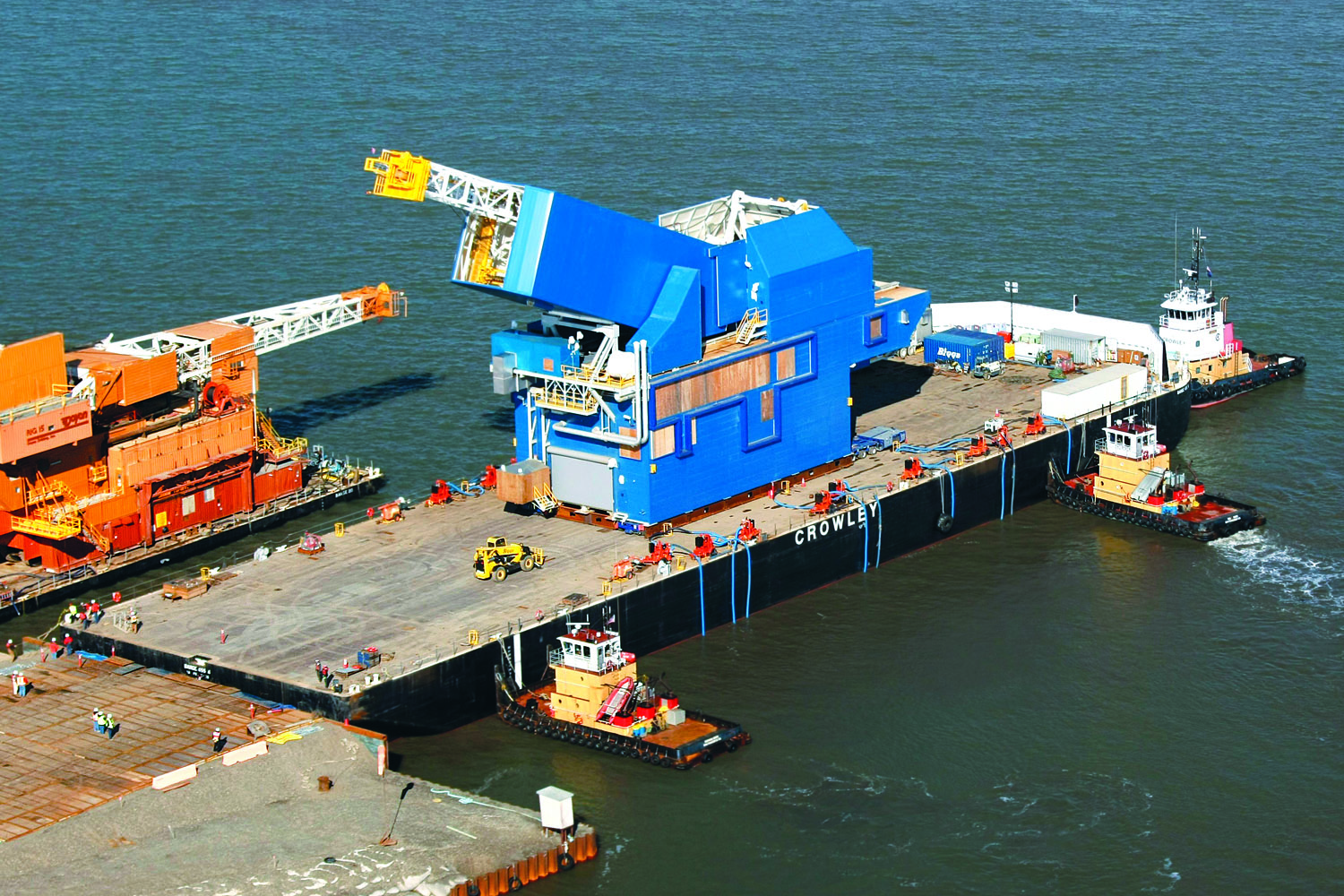 455 Series Barges
Crowley's 400-foot long, 105-foot wide, heavy lift deck barges have 25-foot side shells to support offshore exploration and development activity.
The barges offer increased stability for loads up to 4,200 pounds per square foot in order to carry the larger offshore structures engineered for deepwater projects, including the specialized transport of project components such as wind farm turbines and blades, topside modules, line pipe and mooring systems throughout the Gulf of Mexico, South America, West Africa, Russia and Alaska.
Barge: 400L
Crowley's 400-foot long, 100-foot wide, self-ballasting barge 400L is a versatile, high strength deck-barge that's ideal for carrying project components and large structures.
It can be configured with rails and rockers for launching platform jackets and other structures from a floating position, as well as for general transportation and other services requiring high deck strength and launch capability.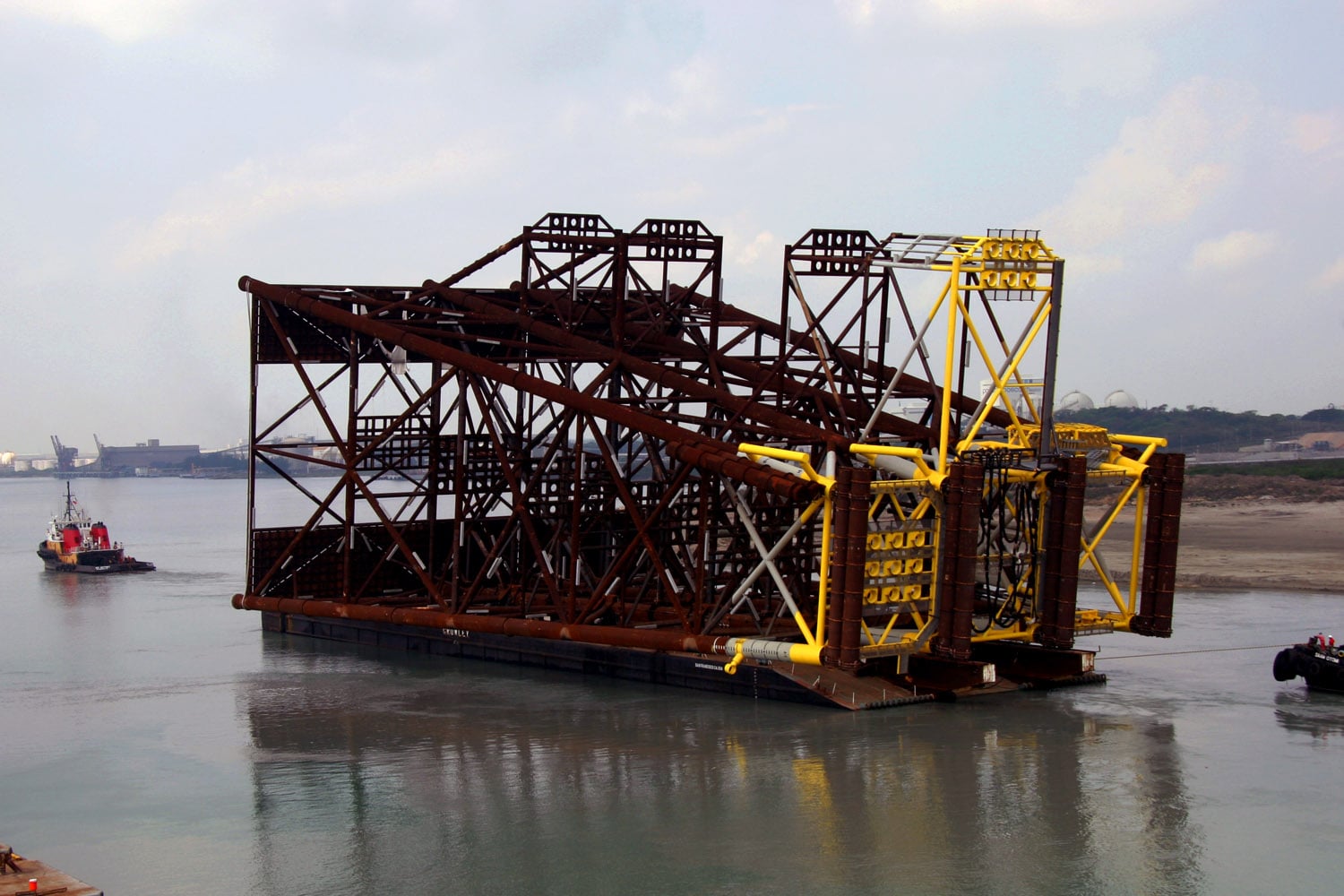 Get In Touch With Our Team of Experts