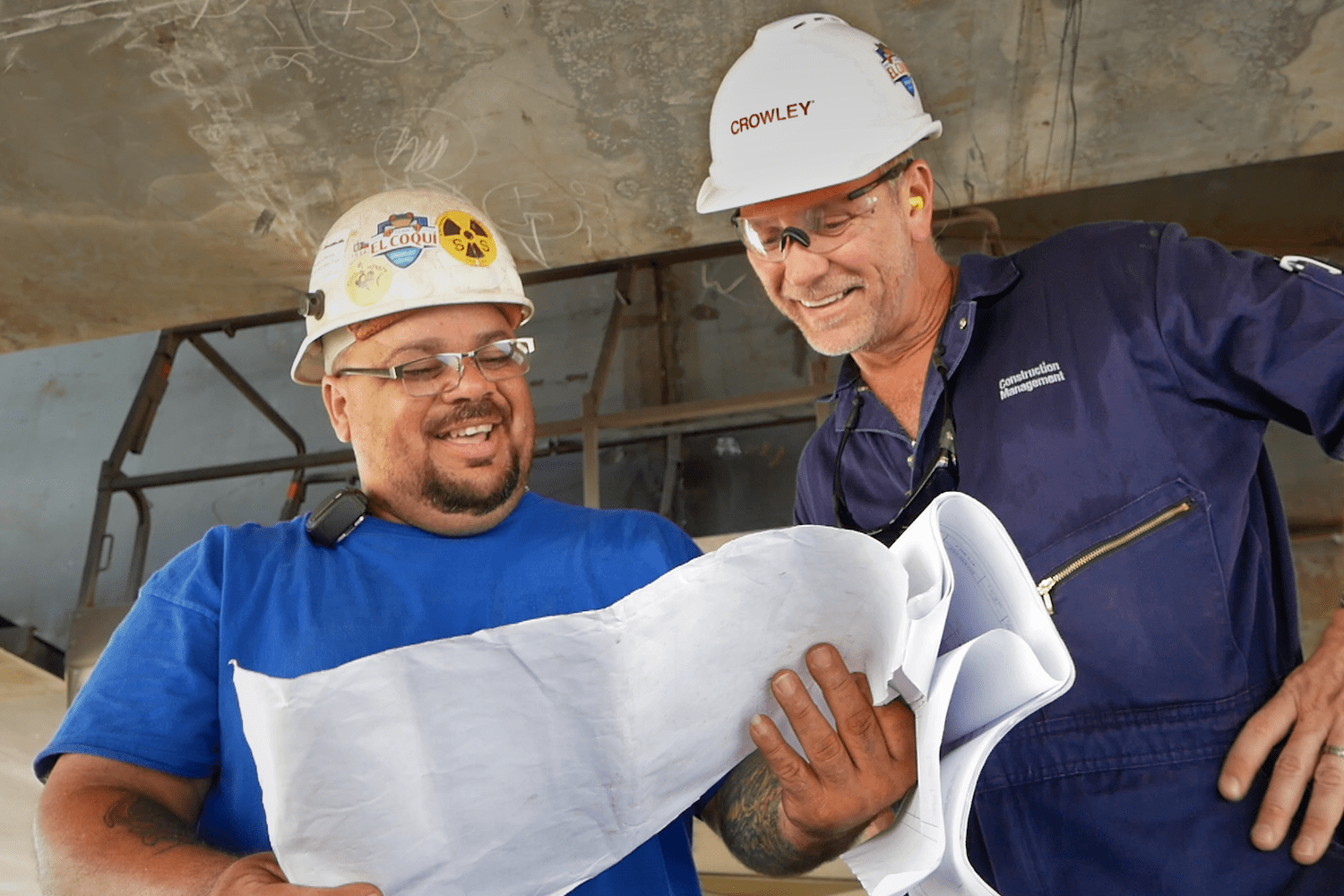 CROWLEY ENGINEERING SERVICES
Vessel Construction and Project Management
Crowley Serves Owners from Design, to Shipyard, to Sea
When you hire Crowley's vessel construction management team, you benefit from the efficiency of the total experience combined with expertise during every phase of your project.
Crowley operates hundreds of vessels and has managed construction of dozens of our own and customers' vessels within the past 15 years. We bring the time-tested and unique Crowley experience to help ensure our customers maximize value and time in the shipyard.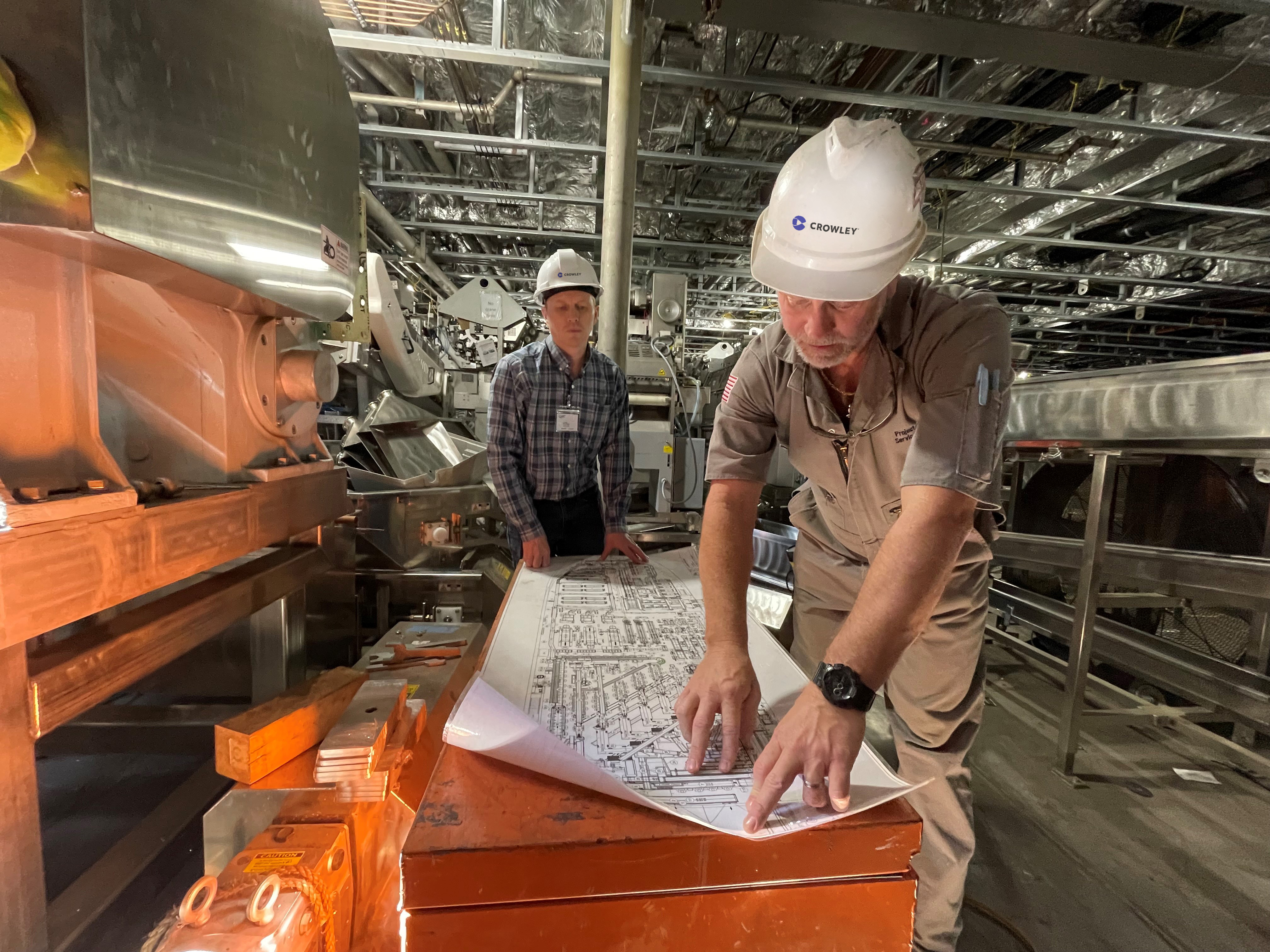 Construction Management Tailored to Successful Outcomes
Our construction management specialists, naval architects and engineers have experience in the design, construction, maintenance and modification of vessels.
Crowley provides the voice you need during shipyard negotiations, quality control and on-site management to ensure efficiency, value and high performance when your vessel is delivered – and beyond.
Our solutions are customized to meet owners' needs, whether it's an early conceptual consultation or during a specific project phase, Crowley provides the quality advice that maximizes value.
On-site Shipyard Management
Quality Assurance Program
Evaluation of Construction Progress, Estimating and Scheduling
Oversight of Commissioning and Testing
Contract Compliance and Cost Control
Claims Avoidance
Reporting and Document Management
Shipyard Contract Negotiation
Technical Specification Review
Warranty Program Management