Crowley Engineering Services Achieves ISO 9001:2015 Certification
Crowley Engineering Services (CES) has achieved ISO 9001:2015 certification from the International Organization for Standardization (ISO) recognizing the business group's capabilities.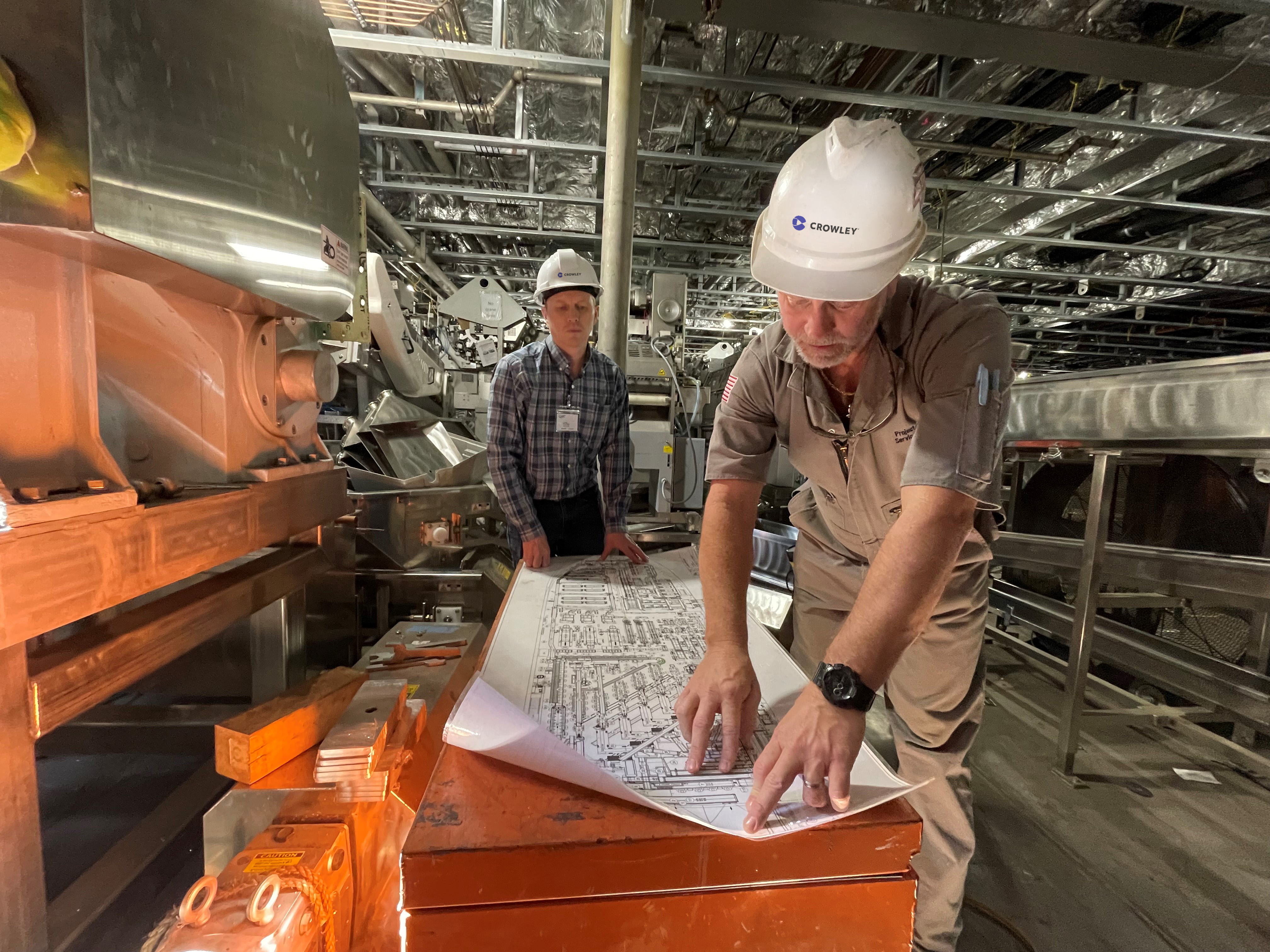 Widely considered as the worldwide standard for quality management systems and practices, the ISO 9001:2015 certification, audited by Platinum Registration, reinforces Crowley Engineering Services' process and management system as efficient, repeatable and robust.
Achieving the ISO certification means Crowley's suite of engineering and project and construction management services are distinctive among their peers, whether projects involve traditional maritime solutions or novel development for low and zero emissions vessel design, offshore wind or other civil and marine projects
"This is an important milestone for not only CES, but also our customers," said Coulston Van Gundy, vice president, Crowley Engineering Services. "Our team worked hard with Platinum Registration's auditors to demonstrate that we meet the requirements of the Standard. Implementing management procedures in accordance with the high standards of ISO allows us to further solidify our position as a leader in the maritime industry and give our customers the confidence that they've partnered with one of the best in the business."
Crowley Engineering Services provides vessel design and engineering, waterfront civil engineering, digital solutions, program and construction management, and research and development. The group is responsible for completing the design for the company's eWolf, the first fully electric U.S. tugboat with autonomous technology, currently under construction, as well as other low-emission vessel designs.