Waterfront Engineering
Engineering Services
Transforming Port and Waterfront Infrastructure
As an experienced terminal owner and operator, we understand the diverse needs of our clients on the waterfront.
Economically viable waterfront infrastructure requires planning, design and engineering services to position ports and shipyards to withstand substantial loads and throughput while overcoming challenging environmental conditions, rigorous operational requirements, and a complex web of regulatory codes and permits all while maintaining an eye on sustainability.
Comprehensive Waterfront Engineering Services
Our innovative waterfront engineering solutions not only meet the highest industry and regulatory standards, but are also tenacious in nature, pushing the boundaries of what's possible to drive innovation and set new industry trends.
Whether it's new quayside or greenfield construction, upgrades and modifications to existing port infrastructure, or facility inspection and repair, our team brings a wealth of expertise and commitment to excellence to every waterfront project.
Our waterfront engineering solutions include, but are not limited to:
Site engineering and project management
Feasibility studies and front-end engineering design (FEED)
Permitting and agency liaison
Site development and utility systems
Marine construction and infrastructure
As port development specialists, Crowley consistently provides valuable counsel on port development, assessing economic feasibility and market demand to bolster our clients' business propositions. Our expertise extends to the design and engineering of port infrastructure, where we prioritize cost-effective strategies to enhance capacity and optimize operations. With our proficiency in planning, environmental assessment, geotechnical analysis, logistics, and transport consultancy, we are excellently positioned to spearhead the creation of new ports or revamp existing facilities while identifying potential long-term risks and opportunities.
Harnessing Advanced Energy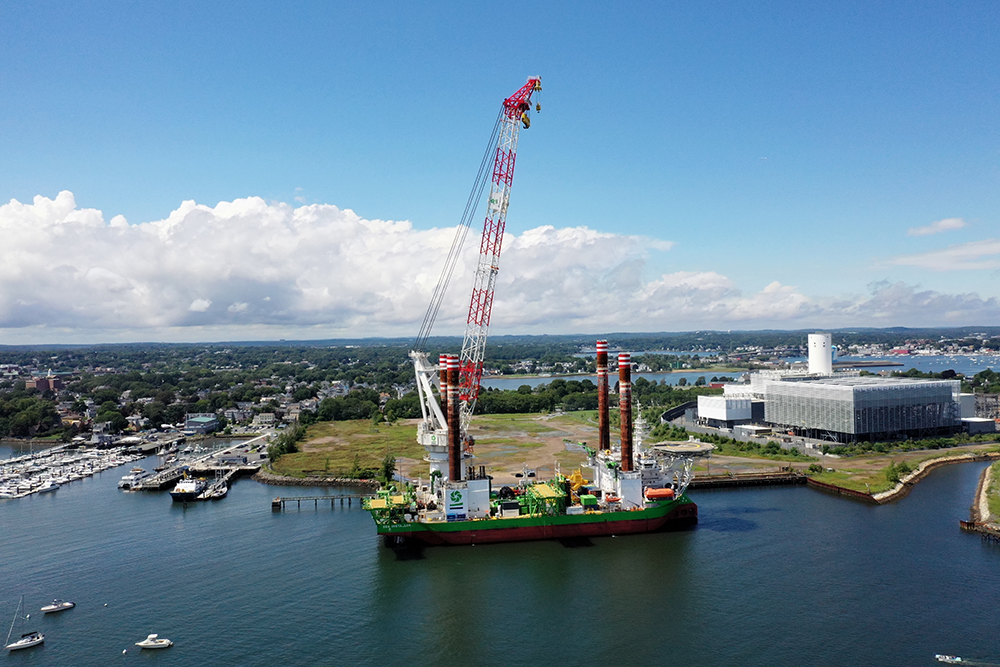 We are also the lead maritime engineering firm on the public-private partnership for the Salem Offshore Wind Terminal.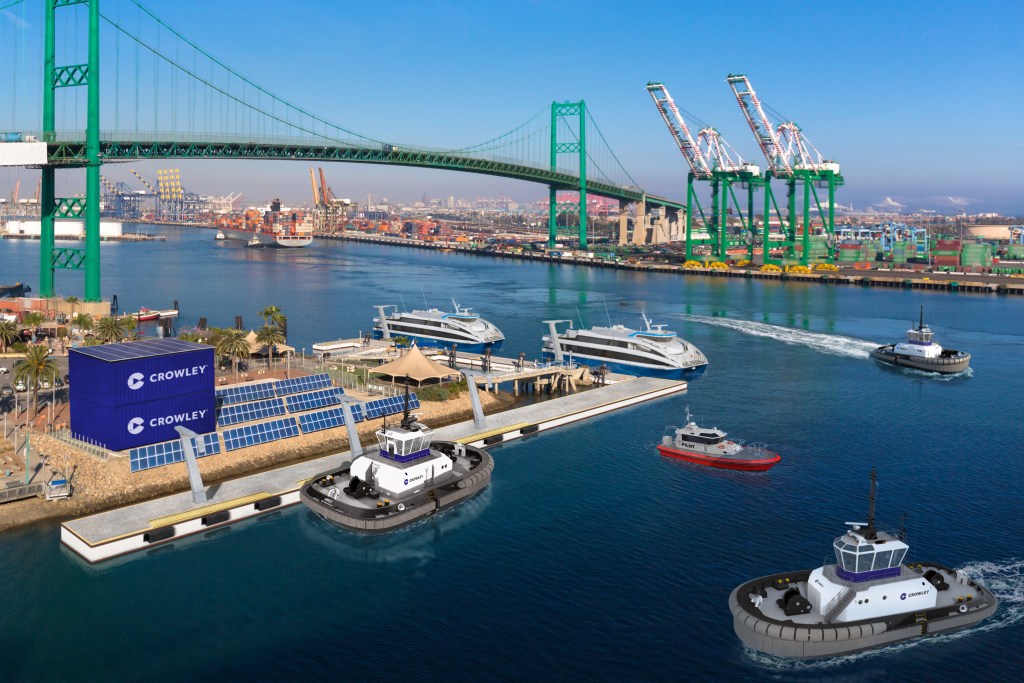 Our maritime expertise supports the energy sector in many ways, including the design of the industry-first, solar-powered shoreside charging station.
Contact Us Today
When you choose Crowley for your waterfront engineering needs, you're partnering with a company that values quality, safety, and sustainability. Contact us today to bring your waterfront project to life.