Articulated Tug Barges (ATBs)

Crowley Shipping
Articulated Tug Barges (ATBs)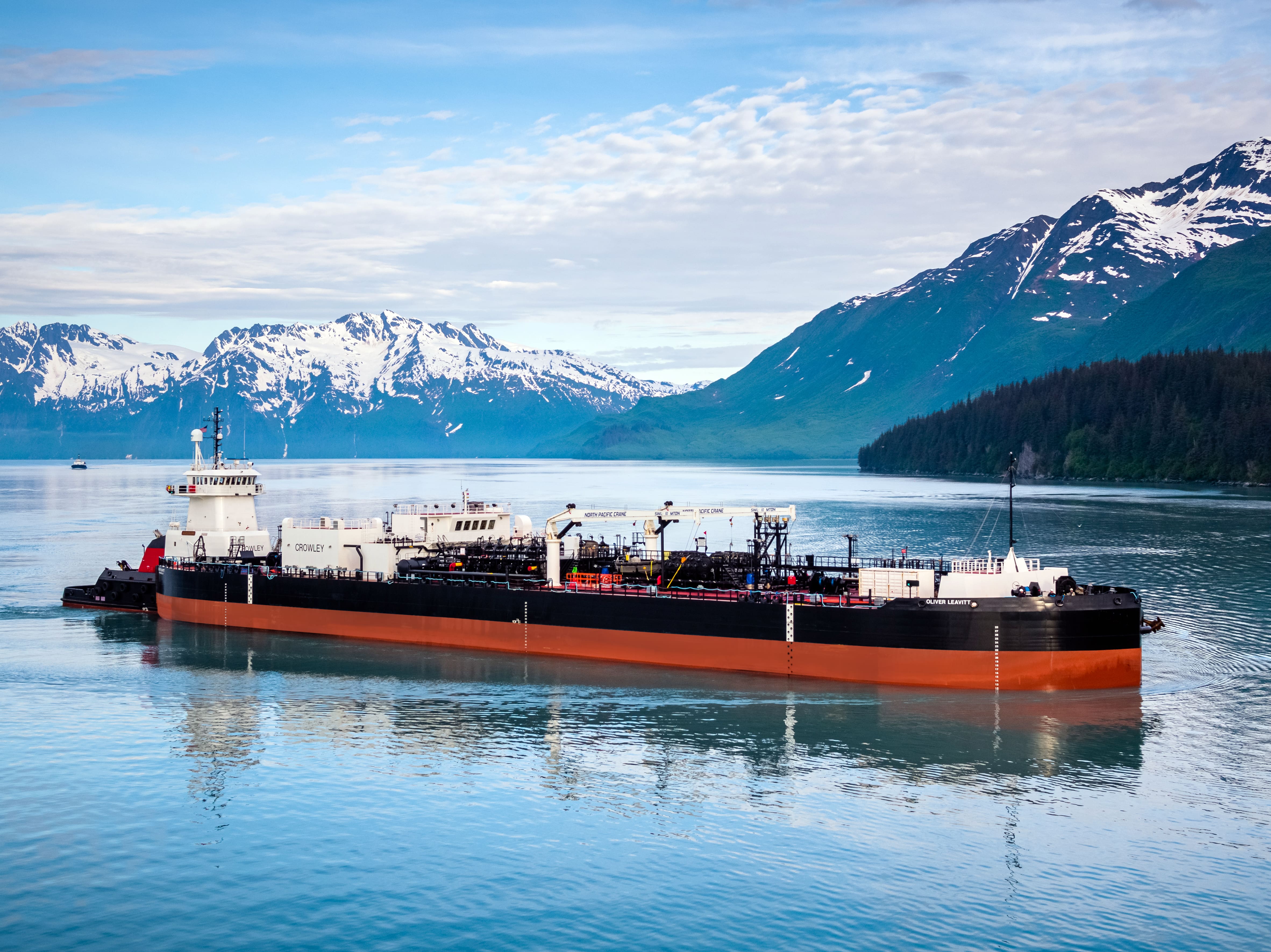 Crowley is a proven innovator and leader in petroleum and chemical transportation through the development and operation of an unrivaled U.S.-flag articulated tug-barge (ATB) fleet.
Crowley's industry leading ATBs are the result of years of research, testing and partnering with customers. Collaboration has resulted in vessels that meet and exceed the safety and performance requirements of customers on all U.S. coasts regardless of sea and weather conditions.
A Fleet Sized Right for the Coastwise Trades
We currently own and operate 18 ATBs consisting of one, 100,000-barrel capacity Alaska Class ATB; four 155,000-barrel capacity 550-class ATBs; ten 178,000-barrel capacity 650-class ATBs, and three 327,000-barrel capacity 750-series ATBs.
Our vessels differ from many competitors' in that they are designed to operate and perform at service speeds of up to 12 knots (550 and 650 class) – performance not seen in ATBs prior to Crowley. Additionally, our ATBs consist of hydrodynamically efficient tank barges coupled with high-horsepower tugs, allowing for improved maneuverability and seakeeping. Vessel cargo systems are designed to provide maximum flexibility and cargo integrity while also allowing for transfer rates of up to 20,000 to 30,000 barrels per hour, depending on vessel class.
With Crowley you get a safe, experienced operator and innovative ATBs that provide speed and maneuverability and efficient cargo loading and discharge rates. All of which allows us to bring you a wide range of transportation solutions for your petroleum and chemical products.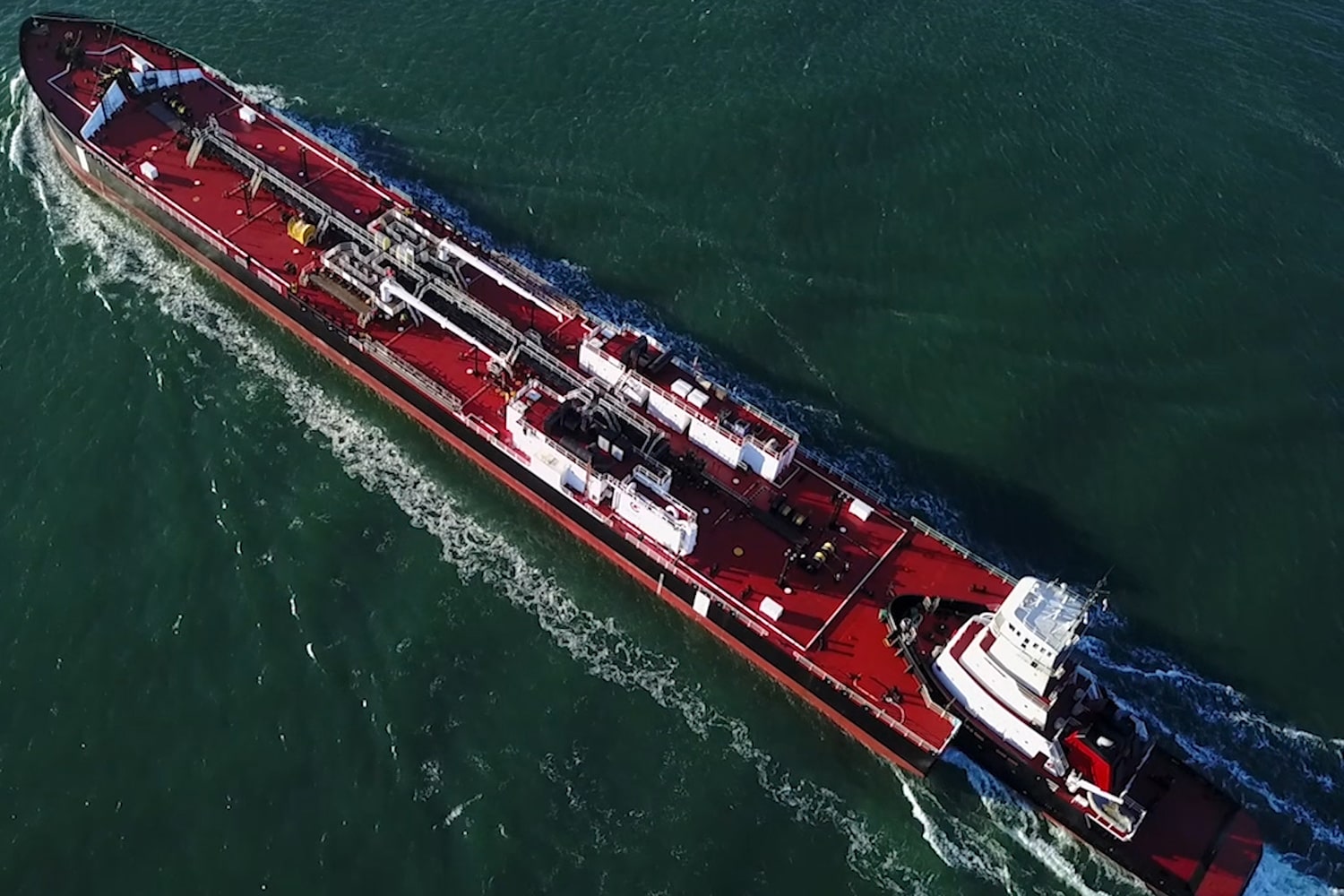 Partnerships Fuel Success
Our industry-leading ATB program is the result of years listening to our customers, understanding their needs and objectives, and building solutions for the long term. Our latest partnership involves the construction and operation of a new Alaska-Class ATB, which entered service in Alaska in 2020.
We are operating the 100,000-barrel ATB, with special design features for the region's waters and harbors, under a long-term charter with Alaska-based Petro Star Inc., a wholly-owned subsidiary of Arctic Slope Regional Corporation (ASRC). The charter extends Crowley's long partnership with ASRC, which dates back four decades to ASRC's earliest days.
Meet The Fleet
The first of their kind for Crowley, the 550 class ATBs were developed and designed specifically for West Coast operations and weather conditions, with advanced safety features such as double hulls, IGS, segregated ballast and radar gauging systems. They offer proven reliability and performance, with the best achievable technology available today.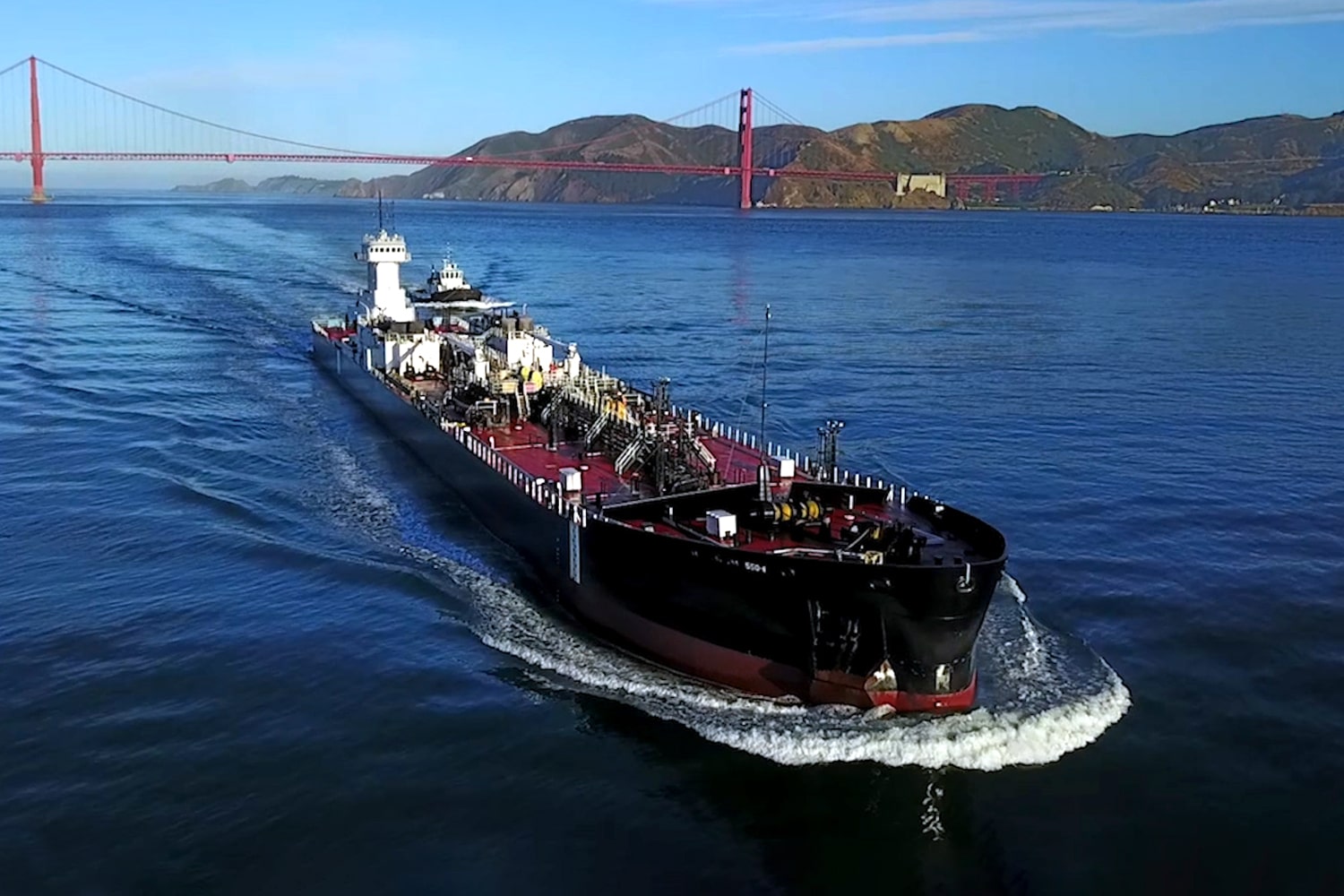 These ATBs were the first in the industry equipped to achieve speeds of 12 knots and to handle extreme weather conditions safely. We currently have four 550 Class ATBs in operation on the West Coast.
550 Class ATB Fleet
Sea Reliance / 550-1
Sound Reliance / 550-2
Ocean Reliance / 550-3
Coastal Reliance / 550-4
This is the largest Crowley class of ATBs, with 10 vessels in operation. This class features improved vessel cargo systems for maximum flexibility and cargo integrity. Though larger than the 550 class of ATBs, these vessels safely maintain 12 knots and can handle extreme weather. These ATBs were also designed for easy modification to allow transport of EZ chemicals such as cyclohexane, paraxylene and styrene. These vessels operate in the U.S. Gulf and on the East and West Coasts.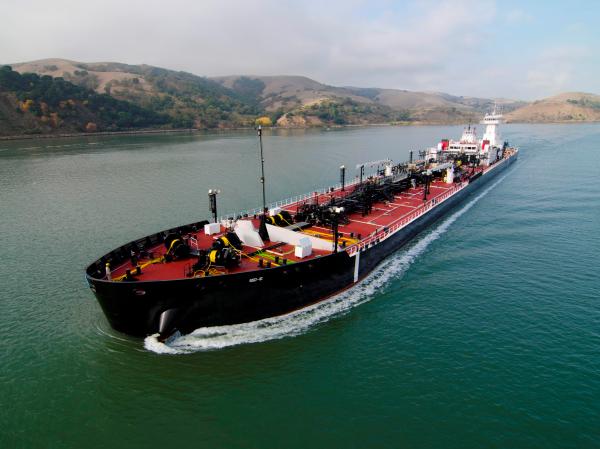 650 Class ATB Fleet
Pacific Reliance / 650-1
Gulf Reliance / 650-2
Resolve / 650-3
Integrity / 650-4
Courage / 650-5
Commitment / 650-6
Pride / 650-7
Achievement / 650-8
Innovation / 650-9
Vision / 650-10
The newest of Crowley's ATBs, these 750 class vessels have the largest carrying capacity and contain features that are redefining the ATB industry. By 2013, Crowley will have three 750 class ATBs operating in the waters of the U.S. Gulf Coast for a major oil company.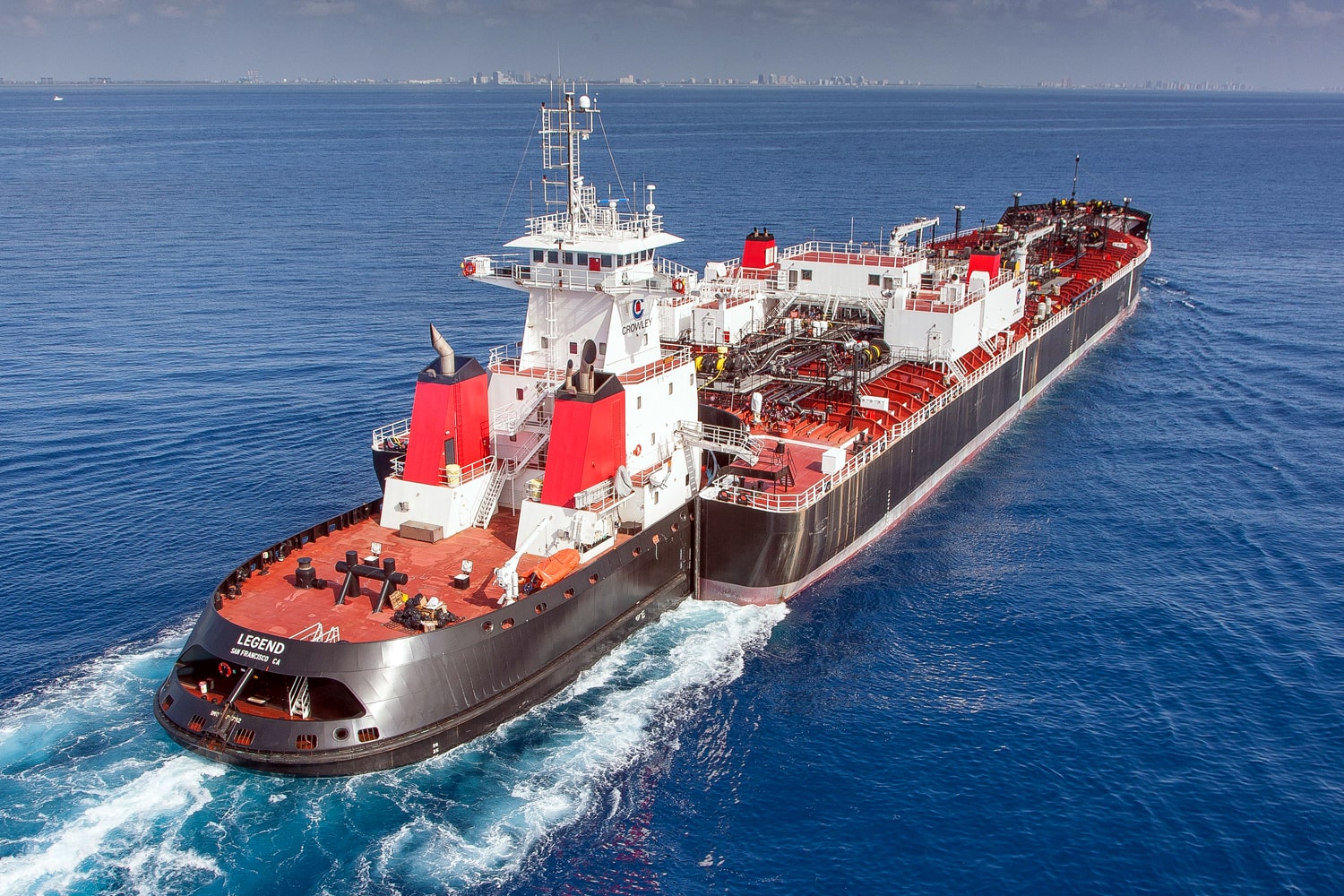 750 Class ATB Fleet
Legacy / 750-1
Legend / 750-2
Liberty / 750-3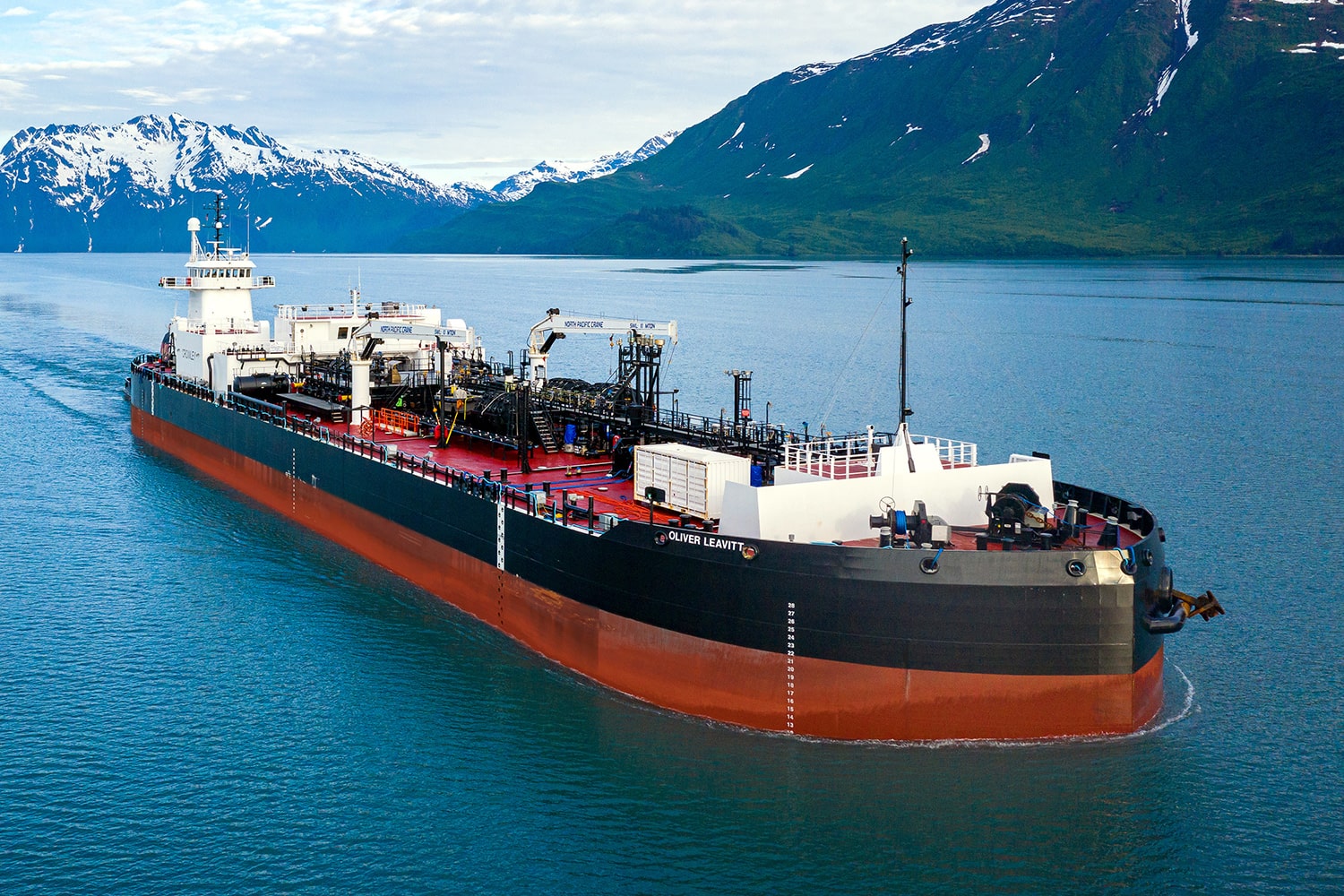 Frequently Asked Questions About ATBs
Articulated tug barges (ATBs) consist of a tank vessel (barge) and a large, powerful tug that is positioned in a notch in the stern of the barge, which enables the tug to propel and maneuver the barge. Unlike an ITB (Integrated Tug/Barge), where the tug and barge are locked together in a rigid connection and become for practical purposes one unit, the ATB has an articulated or "hinged" connection system between the tug and barge.
This allows movement in one axis, or plane, in the critical area of fore and aft pitch. No such movement is possible with an ITB unit. Our ATBs make use of the Intercon Coupler System to mate the tug with the barge.
Improved reliability and safety over towed barges
Improved operating efficiency as compared to towed barges and tankers
Reduced customer operating costs due to an ATB's overall lower capital cost (when compared to new tankers)
ATBs can be delivered to customers in a fraction of the time that it takes to build and deliver new conventional tankers
The Intercon System consists of a pair of port and starboard rams, which are installed in a structural support module on the tug. Each ram has a toothed "helmet" at the outboard end that engages a continuous rack of teeth on the barge notch wall, thus establishing a transverse, fixed horizontal axis about which the tug can pitch independently of the barge.
Onboard the barge, each side of the notch wall/skeg has a series of toothed castings vertically arrayed over a span representing the range of possible connection points between the tug and barge. The tooth pattern on the notch matches the tooth pattern on the tug, allowing for unlimited choices of draft on either vessel.
Intercon Advantages
Permits pushing in a wide range of sea conditions.
Increases speeds 35-40% over towed units.
Fuel savings enhanced by wheel and rudder efficiencies.
Fully eliminates hull contact between tug and barge.
Fail-safe mechanical connection with force monitoring.
Crowley Intercon Units are fitted with a hydraulic power back-up connected into the emergency generator circuit for added safety.
Engagement allowed regardless of draft or trim.
A mechanical drive with engagement safeguards is not vulnerable to hydraulic or pneumatic system failures.
Engagement and disengagement can take place without the crew on deck.
Eliminates expense and hazards of hawsers, headlines and cables.
A more comfortable ride reduces crew fatigue.
Unmatched maneuverability at sea and in port.
USCG approved for Dual Mode under NAVIC 2-81.
Worldwide product support from Intercon's service facilities.
Designed and manufactured in America by one of the leading names in marine equipment.
Get In Touch With Our Team of Experts