Mariner Life at Sea: Seaman and Tankerman
Let's explore two different maritime jobs at Crowley to give you an idea of what a day in the life of a seaman or tankerman is.
"Being a mariner is a lifestyle," said able-bodied seaman Adam Hover.
Life at Sea for a Seaman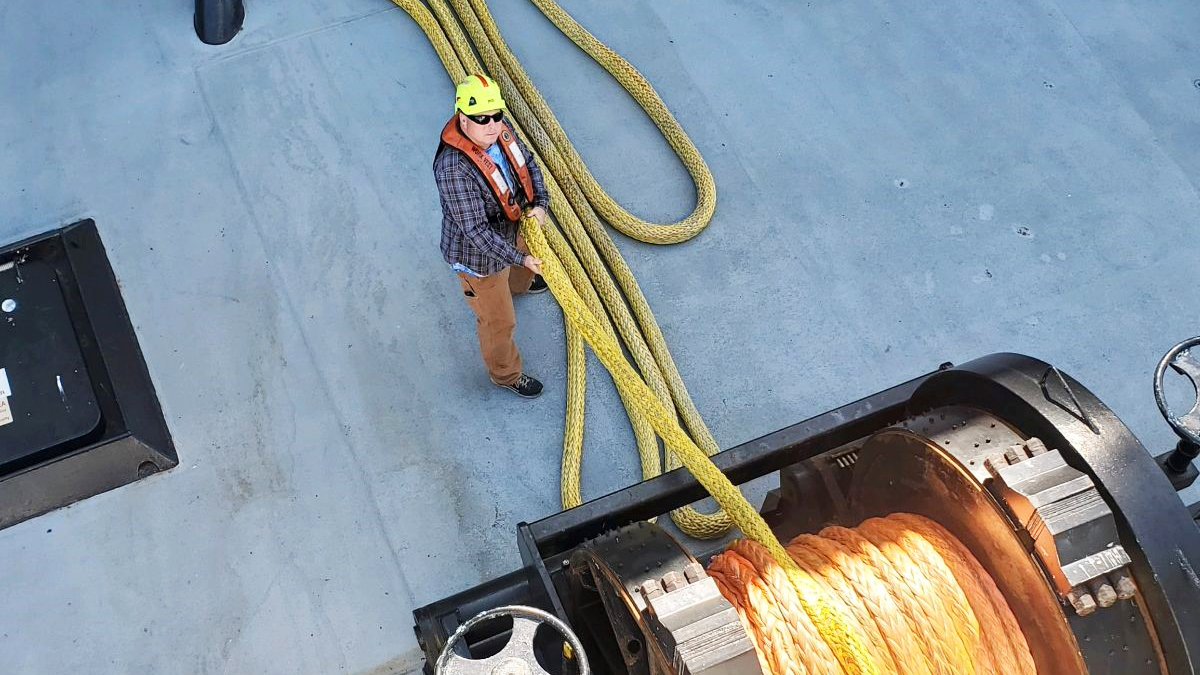 An ordinary seaman is an entry-level deck position aboard any vessel and is a great way to learn all aspects of jobs at sea, said Hover. As an ordinary seaman, he says he has experienced everything onboard his ship, from cooking dinner to standing helm watch and assisting in the engine room. Once enough experience is gained, an ordinary seaman upgrades into an able-bodied seaman, or AB.
"When I started with Crowley, my fellow crew were helpful and taught me how to perform various tasks on the ship," he said. Hover is currently stationed on the Protector, a harbor ship assist and escort tugboat out of Seattle. He works for two weeks at sea and returns home for two weeks before his rotation begins again.
Hover says he has likely sailed on more than 25 vessels in his 14-year career with Crowley, taking him to ports all around the world. His most memorable sailings took him to the Artic and Japan.
What Mariners Do – Seaman
"As a seaman, I do whatever is needed on the boat," said Hover. Working on a harbor ship assist and escort tugboat, his daily tasks include boat maintenance, handling the lines that connect the boat to a ship helping to dock, undock and guide these ships in or out to sea, and also engine room rounds, watch-standing in the wheelhouse and more.
The Next Generation
Hover says if you are older – like he was when he started – get your basic credentials, jump in, and see what suits you. He suggests young people pursue their mariner education. However, no matter the stage in your career, some maritime career opportunities include on-the-job training or more formalized maritime education to help you advance.
To become a seaman with Crowley, you must hold a Merchant Mariner Credential (MMC) with Standards of Training Certification and Watchkeeping (STCW) basic safety training.
For a seaman with the desire to move up the ranks, Crowley offers training and assistance. People in the industry call this "hawsepiping." Third Mate is the next step up the ladder after progressing from ordinary seaman to able-bodied seaman. This upgrade is based on the time at sea, classes taken, U.S. Coast Guard examinations and skills acquired.
Life at Sea for a Tankerman
Tankerman are always present when loading or discharging liquid cargo, also called standing a cargo watch. The typical hours for life at sea for this position include a 12-hour day which can be broken up into different watches (schedules) or a solid shift.
They're often also an ordinary or able seaman, or deck officer, and they perform navigation watch standing while at sea and then perform cargo watches loading or discharging the vessel when in port.
Depending upon the fleet, the length of a rotation at sea a tankerman performs can vary greatly, ranging from 28 days on/off on a coastwise ATB to 120 days on a coastwise tanker to full summer seasonal work like in Crowley's Western Alaska fleet.
Some tankermen at Crowley were once in professions outside the maritime industry, like ranch hands or firefighters. Other helpful skills include basic math skills, excellent communication skills and small engine/pump repair and operation.
What Do Mariners Do – Tankerman
A tankerman oversees liquid cargo transfer aboard oceangoing tankships or inland barges. This position requires additional training and credentialing to handle the transfer of dangerous substances. Moving products from one ship to another is called "lightering," or sometimes STS (Ship to Ship Transfer). Some tankers also move products from the ship to the shore.
Chief Mate Jason Hatch works aboard an ATB (Articulated Tug Barge) in Alaska and says that safety is a top priority on his ship and all vessels in Crowley's fleets.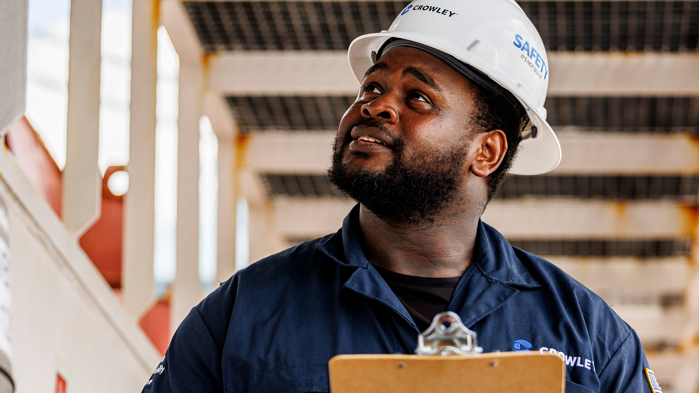 Life at sea for a Crowley tankerman includes transferring and all types of liquid cargo, including diesel fuel, heating oil, as well as jet or aviation fuel. Low-quality, or contaminated fuel, can lead to malfunctioning equipment and be a major safety concern. We take fuel quality extremely seriously and a tankerman is key in this effort.
The Tankerman's Future
Many tankerman start as ordinary seamen and work their way up the ranks as they acquire the necessary training and licenses. Crowley provides an excellent opportunity for tankermen to get their experience completing loads and discharges and upgrade their endorsements to advance their careers.
Crowley has many maritime jobs available for all skill levels, from beginners to officers. Become a seaman or tankerman or find another maritime career with us and have a rewarding life at sea.
Crowley offers rewarding maritime careers for college graduates and others looking to join a company that prioritizes safety and innovation while providing competitive wages, opportunities to advance and the choice to join a hard-working team building a sustainable future. Learn more about maritime jobs, including becoming a seaman or a tankerman.
OTHER STORIES THAT MAY INTEREST YOU: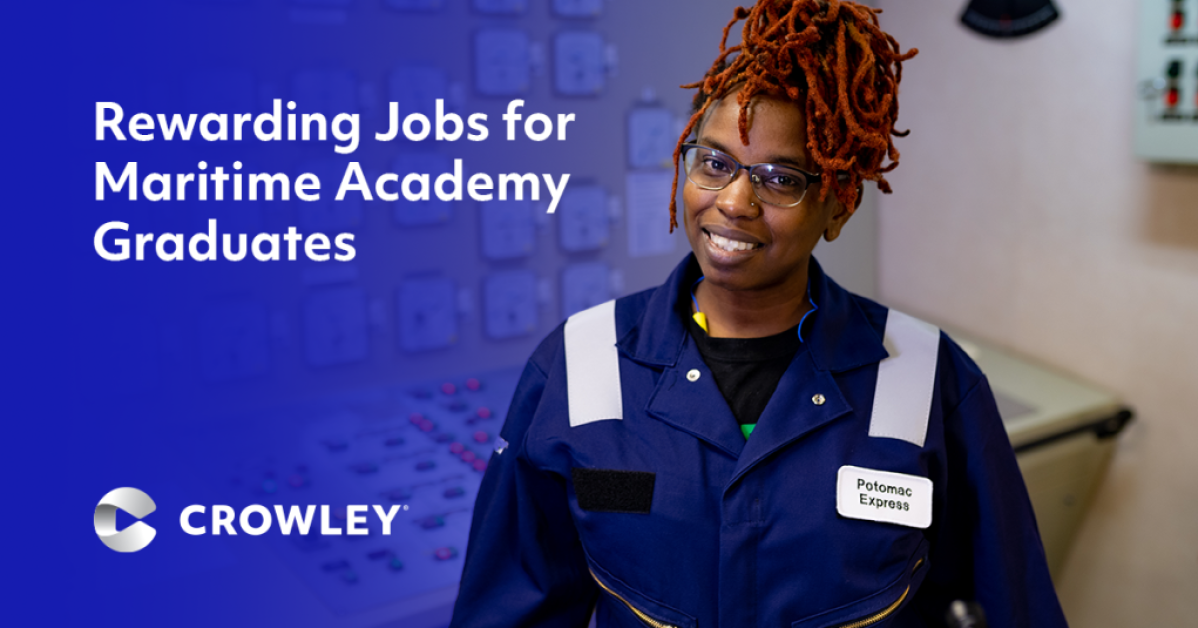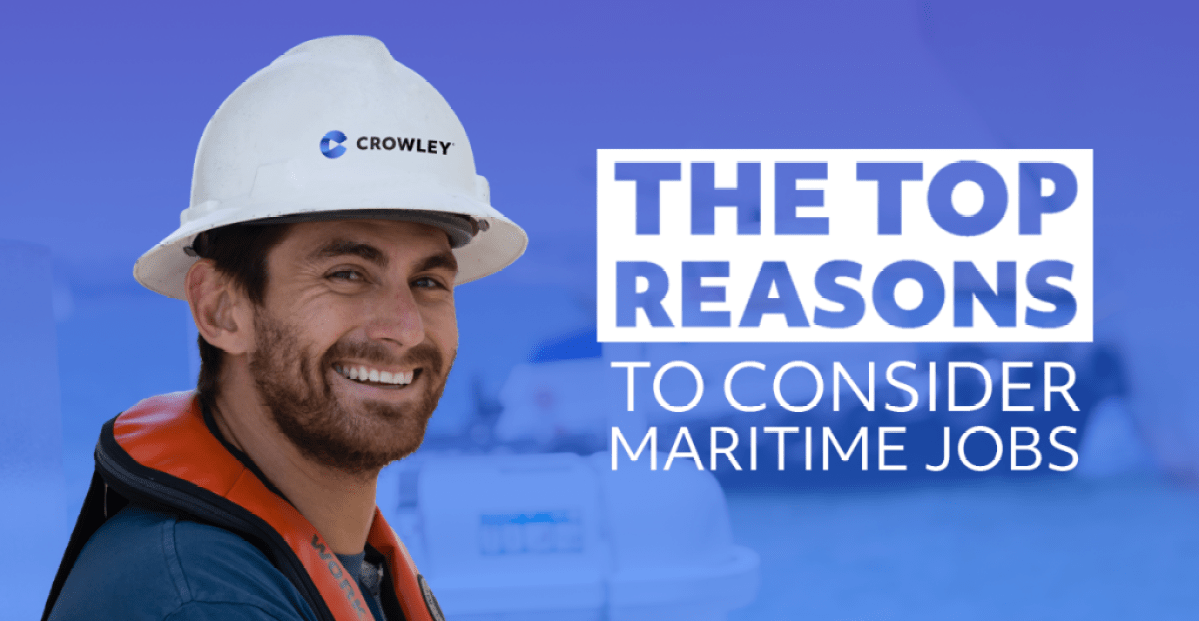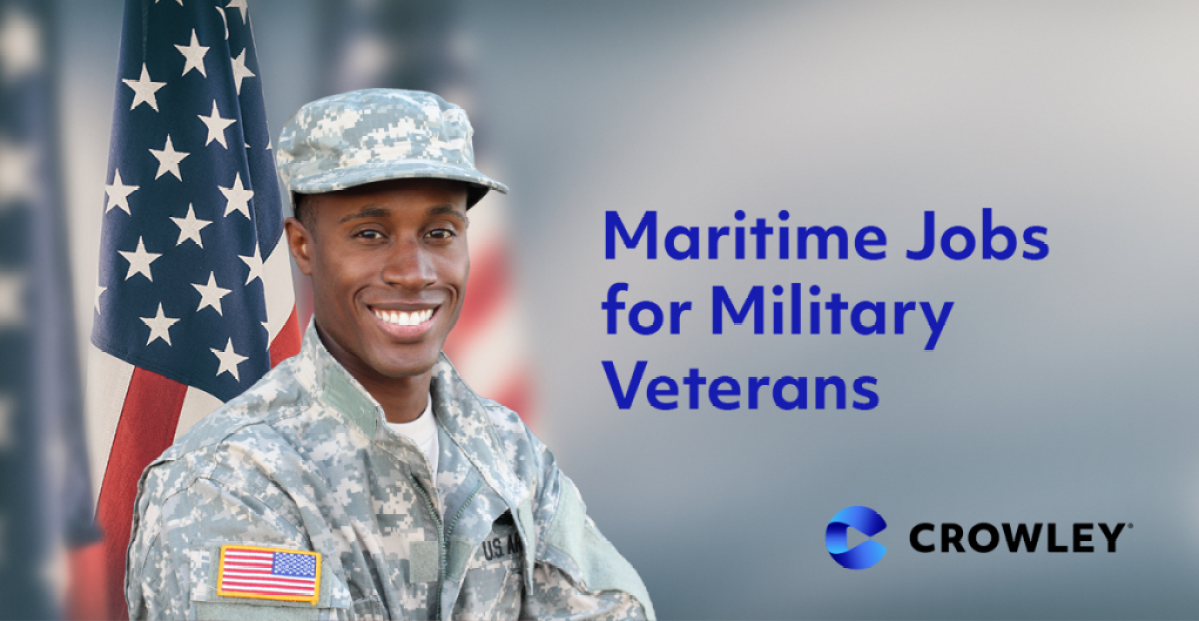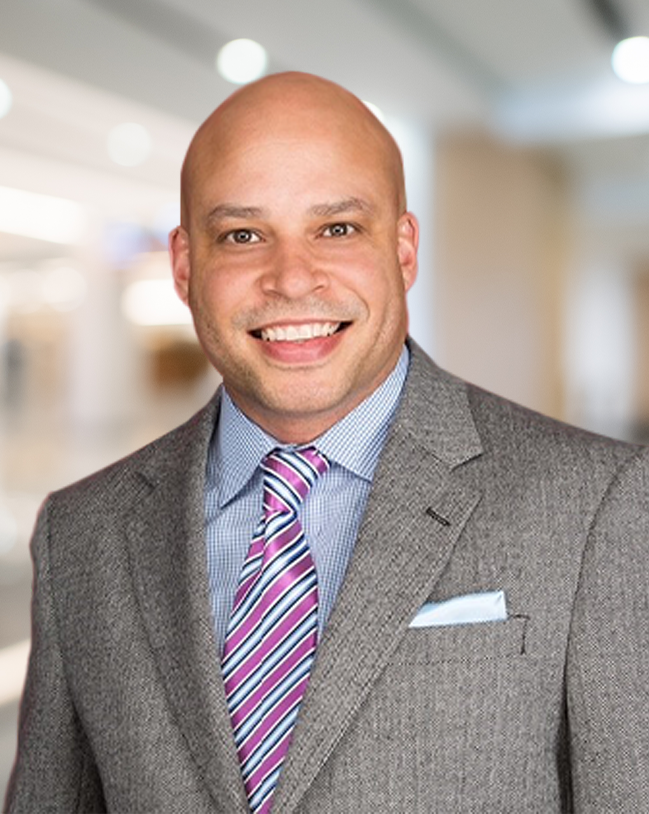 Press Releases
Crowley Names Dennis White to Lead Brokerage for Land Transportation
Supply chain solutions leader Dennis White has been elevated to vice president of brokerage, leading Crowley's growth strategy in the sector.
Read More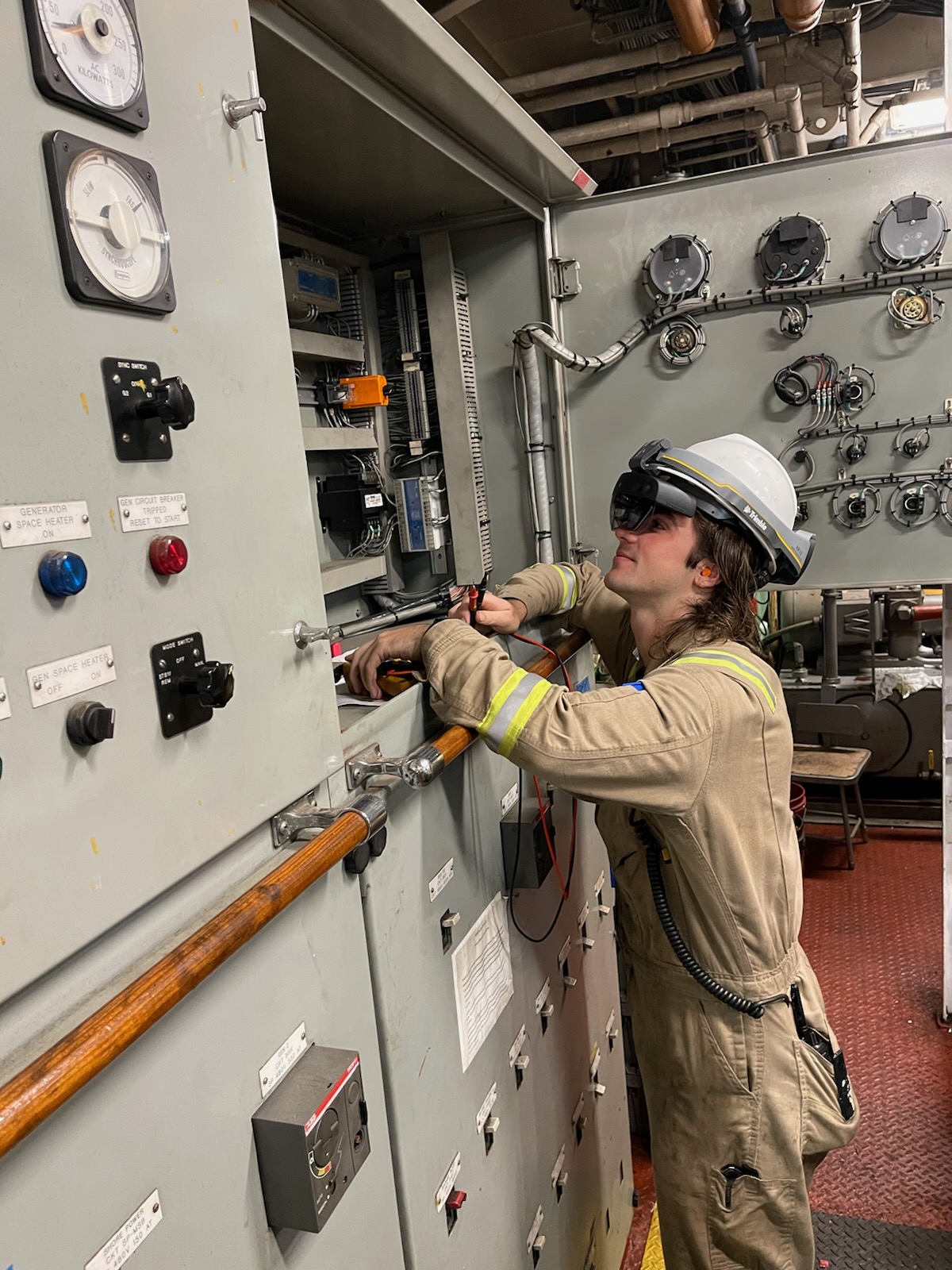 Press Releases
ABS, Crowley Advance Augmented Reality Technology for Maritime
Crowley and ABS, a leading provider in maritime classification and advisory services, have entered an agreement to jointly explore how to advance the use of augmented and virtual reality technologies for vessels and other marine environments. The ABS partnership agreement builds on Crowley's new service network using augmented reality on select vessels. Crew wear goggle […]
Read More