Customer Success: Frenchman's Cove St. Thomas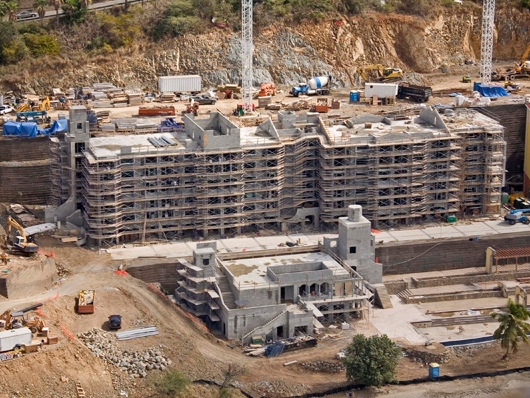 Customer Success
Frenchman's Cove St. Thomas
More and more new resorts are popping up throughout the Caribbean. But unlike construction on the U.S. mainland, building a resort on these islands represents a logistical dance that must be choreographed months or even years in advance.
After all, when you're 1,000 nautical miles from the nearest lumberyard, running short of plywood is no small thing. With so much on the line and the margin for error so narrow, an increasing number of builders are turning to Crowley to ensure it all goes smoothly.
---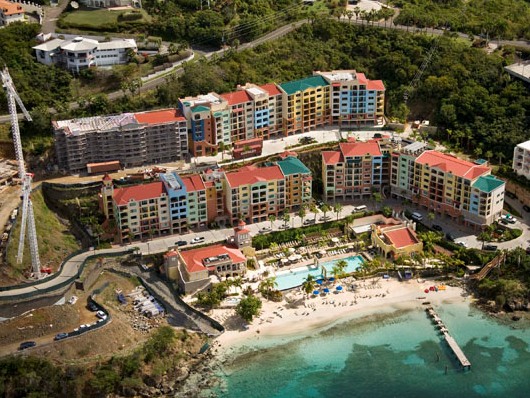 The Challenge
For a large hotel like the Marriot Vacation Club at Frenchman's Cove, build times can be 40% longer than on the mainland. All materials, known as project cargo, have to be shipped in, and because storage space is limited, everything has to arrive in a timely manner.
Just as this requires significant planning for builders, it requires even more for the company shipping everything in. As you might imagine, navigating through each port is the easy part of the job. There are also local regulations that must be adhered to, and major scheduling that must take place.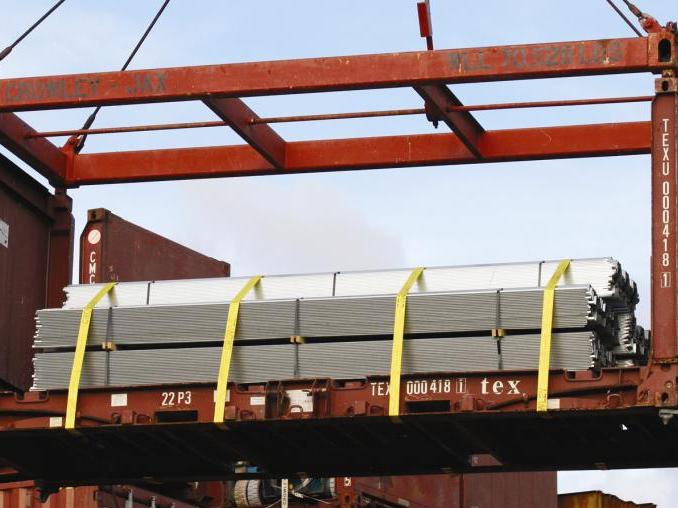 The Solution
Crowley has been working in partnership with Kraus-Manning, the project developers of Frenchman's Cove, since 2004.
Having worked with Crowley in a similar capacity on another project on St. Thomas, Kraus-Manning was comfortable handing virtually all non-construction aspects of management over to us, including all bookings, coordinating all the moves, preparing all documentation and generating bank drafts and bills of lading.
By allowing Kraus-Manning the luxury of a single point of contact throughout the project, it's almost like we're an extension of their staff. As a result, this multi-phase project is scheduled to be completed on time and on budget.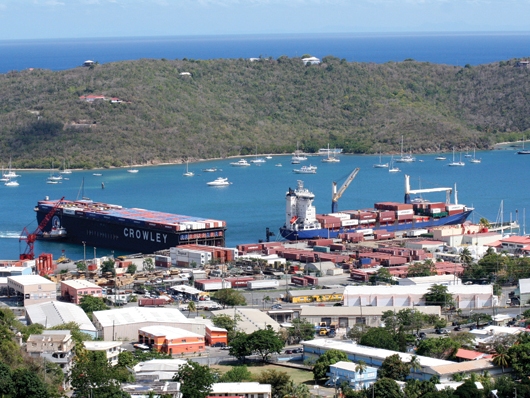 The People
On any given day, we're handling dozens of projects like Frenchman's Cove for developers throughout the Caribbean. But construction is just one of the services our project cargo teams offer.
Whether it's delivering entire amusement parks to the Dominican Republic or concert sound stages to Cuba, our project cargo and freight management teams draw on our logistics expertise and shipping reliability to ensure that we're able to manage multiple projects of this size simultaneously.
Shipping & Logistics Announcements
Terminal Escort Fee and Seal Fee at Port Everglades and Jacksonville – Updated!
We want to clarify a recent update we shared concerning Seal Fees. We aim to decrease the number of non-compliant seals on containers showing up in our terminals, which we then must replace. If you are shipping internationally, you must affix a compliant high security seal on your containers that meets the International Organization for […]
Read More
Shipping & Logistics Announcements
Terminal Escort Fee and Seal Fee at Port Everglades and Jacksonville
To Our Crowley Partners, We have some important updates to share: Terminal (TWIC) Escort Fee:Effective January 1, 2024, a $75 per instance Terminal Escort fee will be assessed to all trucks requiring an escort in line with U.S. Customs and Border Protection (CBP) requirements regarding port access under the Transportation Workers Identification Card (TWIC) regulation. […]
Read More