Nelly Yunta Appointed Vice President of Customized Brokers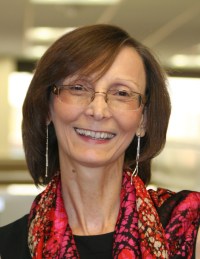 (MIAMI; October 14, 2011) – Crowley Maritime Corporation's logistics group has named Nelly Yunta vice president of U.S. imports, customs brokerage and consulting, for Customized Brokers. Customized Brokers is Crowley's customs brokerage company in Miami, Fla., where Yunta is based. She reports to Crowley's Steve Collar, senior vice president and general manager, logistics. 
In this new position Yunta has oversight for the company's customs clearance, brokerage and consulting services for customers of all cargo types. She will also maintain her previous responsibilities, including the coordination of operations activities for Customized Brokers; development of policies and procedures; operating results; profit and loss responsibilities; coordination and negotiation of service provider agreements and business development.
"Nelly is extremely capable and has the right experience to be highly effective in this position," Collar said. "Combining her experience in the apparel trade with her more recent experience in perishables, Nelly is a perfect fit for this position. This appointment pulls together Crowley's and Customized Brokers' superior expertise in high-value apparel and perishable markets for the benefit of our customers. Our goal is to become a one-stop shop for our customers – not only for Customs clearance of time-sensitive cargoes, but also to provide needed consulting services for the complex world of customs regulations."  
Yunta was a leader in the organization and supervisor of Crowley's very first apparel services department, which has become a model for the industry. Early in her Crowley career, after a reorganization of the company's Central America liner operations, Yunta was a key contributor to the consolidation of systems and personnel into one cohesive freight services group.  
Yunta joined Crowley in 1988 as a senior coordinator in the Miami traffic department. A month later, she was promoted to supervisor of traffic. In 1989, she was promoted to manager of freight services where she supervised the booking, traffic, documentation and customer service departments. She was named regional sales manager in 1998 and general manager, Dominican Republic and Haiti in 2006. In 2009 she was appointed to the position of general manager for Customized Brokers. She was awarded the 2003 Thomas Crowley Trophy, Crowley Maritime Corporation's most prestigious award. Yunta has a degree in business administration from the University of Buenos Aires in Argentina.
Jacksonville-based Crowley Holdings Inc., a holding company of the 119-year-old Crowley Maritime Corporation, is a privately held family and employee-owned company. The company provides project solutions, transportation and logistics services in domestic and international markets by means of six operating lines of business: Puerto Rico/Caribbean Liner Services, Latin America Liner Services, Logistics Services, Petroleum Services, Marine Services and Technical Services. Offered within these operating lines of business are: liner container shipping, logistics, contract towing and transportation; ship assist and escort; energy support; salvage and emergency response through its TITAN Salvage subsidiary; vessel management; vessel construction and naval architecture through its Jensen Maritime subsidiary; government services, and petroleum and chemical transportation, distribution and sales. Additional information about Crowley, its subsidiaries and business units may be found on the Internet at www.crowley.com.
#     #     #