Crowley is helping healthcare companies rediscover the beauty of the Caribbean Basin and Central America
---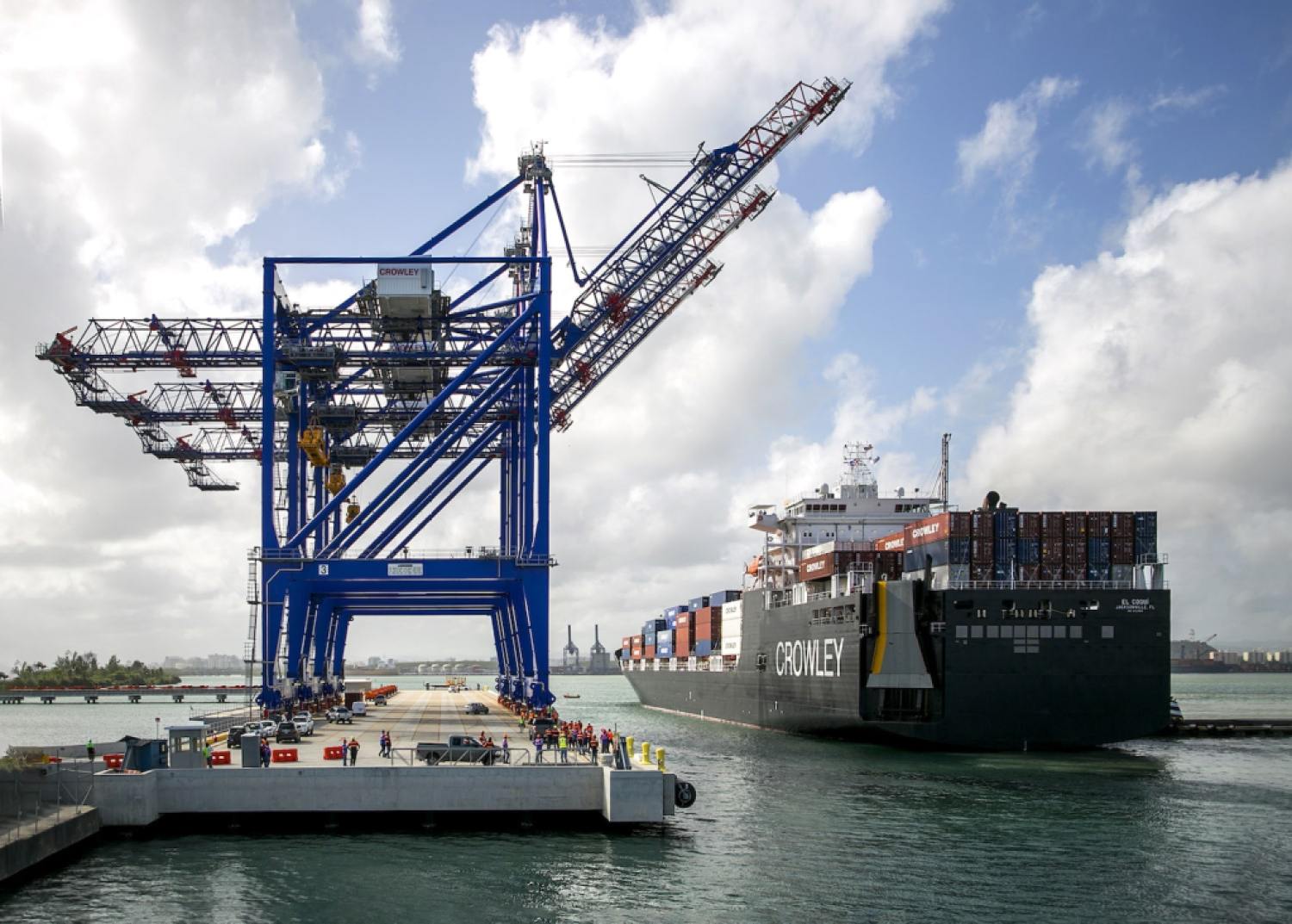 The Caribbean and Central America have always been attractive to pharmaceutical and medical manufacturers, but with recent economic and legislative developments, they're becoming irresistible.
To take full advantage of the wonders of Puerto Rico, the Dominican Republic and Costa Rica, healthcare companies need an experienced guide.
Crowley with its 50+ years serving the Caribbean and Central America is uniquely qualified to serve the needs of pharmaceutical companies and medical device manufacturers as they move finished products and raw materials between these regions and the U.S.
Facilitating the Push for Nearshoring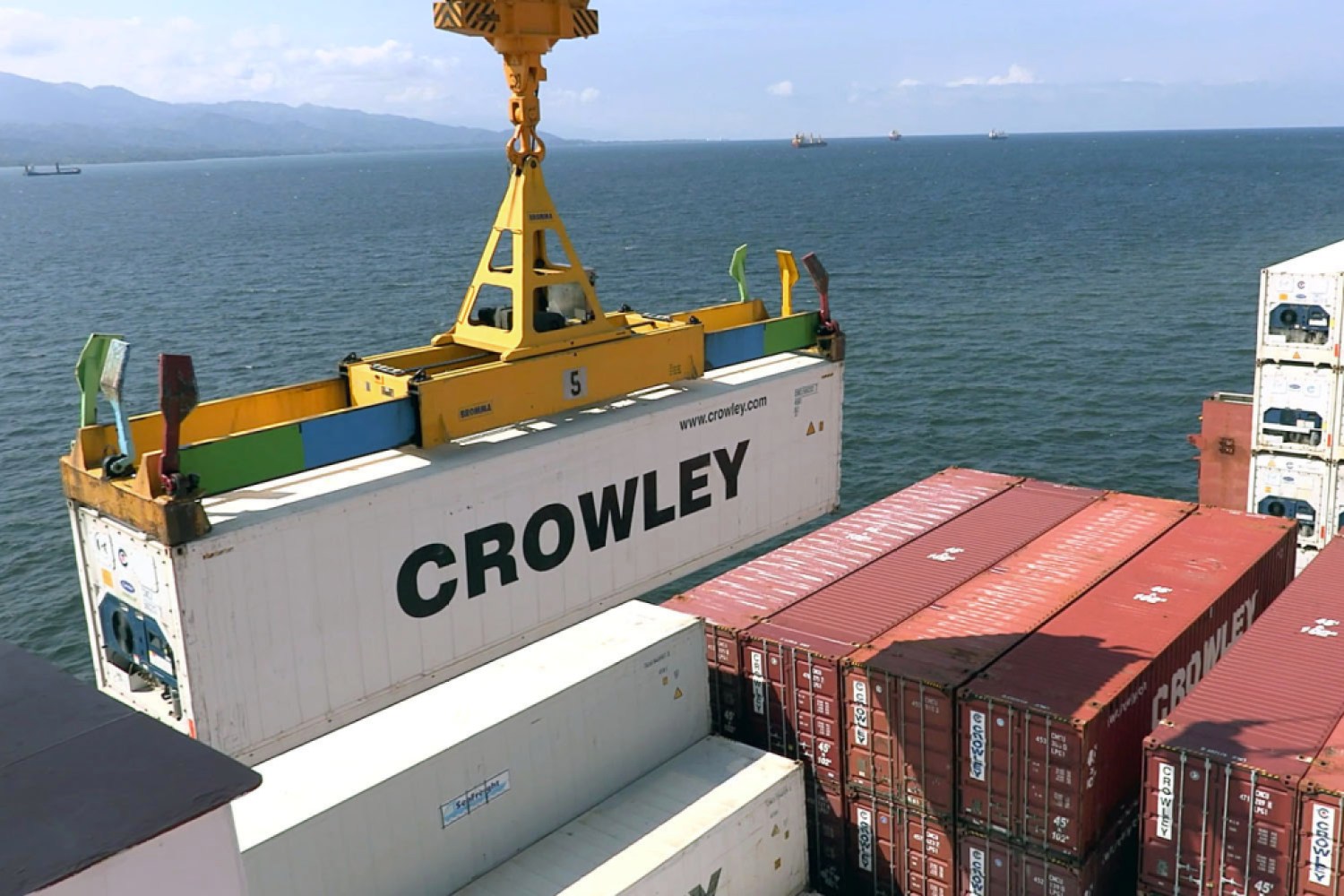 The trade war with China and shortage of medical supplies during the ongoing COVID-19 pandemic have increased the cry for a stronger, more reliable medical supply chain.
For pharmaceutical manufacturers and medical device makers who are looking to the Caribbean and Central America for production sites, Puerto Rico, Costa Rica and the Dominican Republic provide outstanding opportunities. Each has strong healthcare manufacturing histories and established transportation options through Crowley that are of tremendous value to pharmaceutical and medical device companies.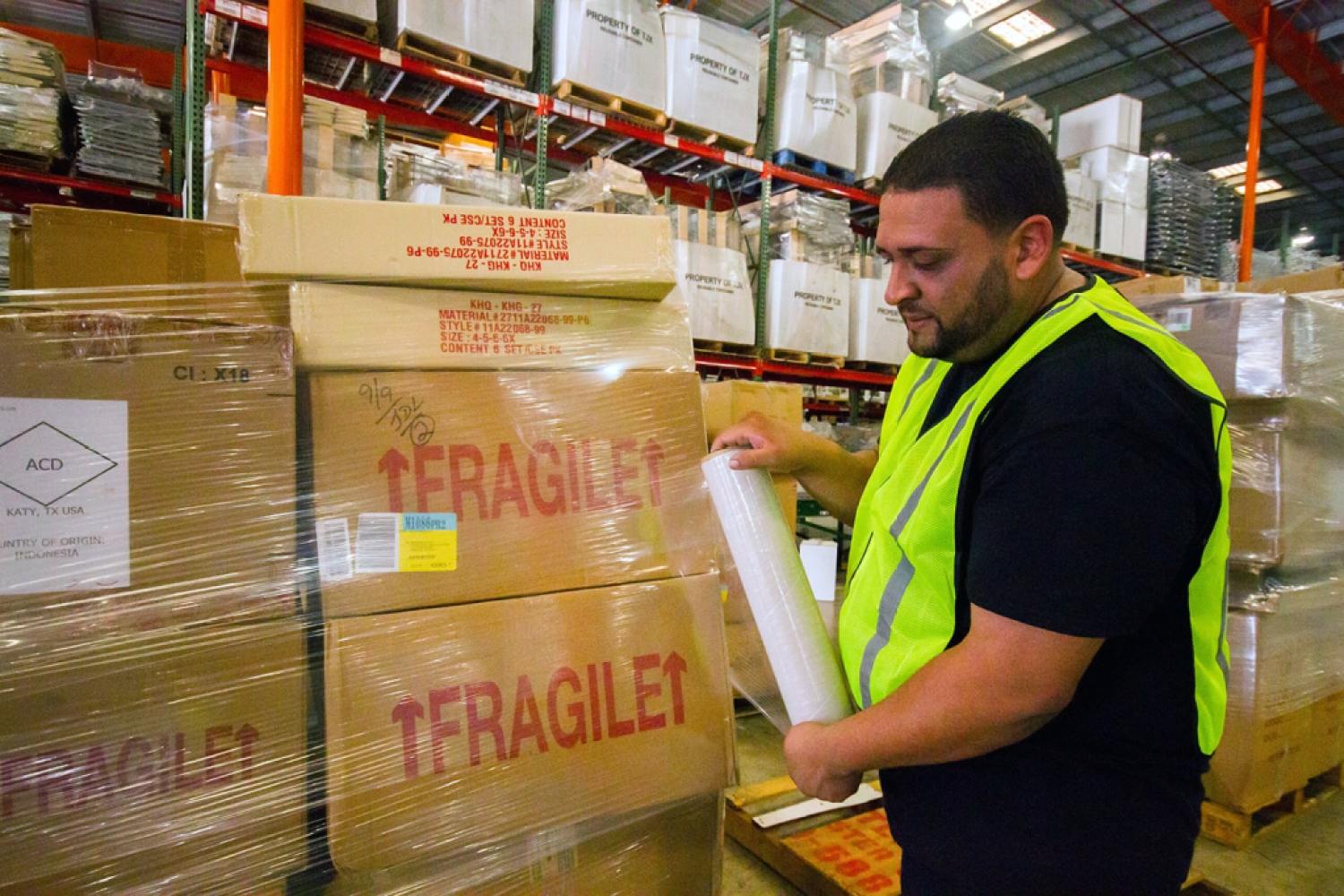 Chain of custody and compliance are critical concerns when shipping pharmaceuticals and medical devices. These concerns are best answered by a single source solution. Crowley ties together secure and reliable logistics supply chains through its committed capabilities and longstanding relationships in the region. Single source accountability combined with expertise ensures every aspect of compliance and customs clearance is attended to.
Crowley's end-to-end supply chain logistics provide control through seamless integration of air, ocean, warehousing, value-added services, and transportation management in-country and in the U.S. Crowley's existing compliance programs support a smooth and speedy transition to nearshoring production. In Puerto Rico, Costa Rica and the Dominican Republic, Crowley meets WHO Standard TRS 957 for Good Manufacturing and Distribution of Pharmaceuticals, meets ISO 9001 Quality Management System Compliance and adheres to GDP practices recognized by WHO.
Ready As Puerto Rico Races Back Into Production
Congress' recent introduction of HR 7577—a bill that encourages healthcare companies currently manufacturing abroad to relocate to the U.S.—makes this the ideal time to leverage Puerto Rico's production capabilities.
Puerto Rico has ready resources in place from its healthcare heyday in the second half of the 20th century. Its medical infrastructure, experienced manufacturing talent and logistics advantages make the island a natural for pharmaceutical companies and medical device makers looking for nearshoring opportunities.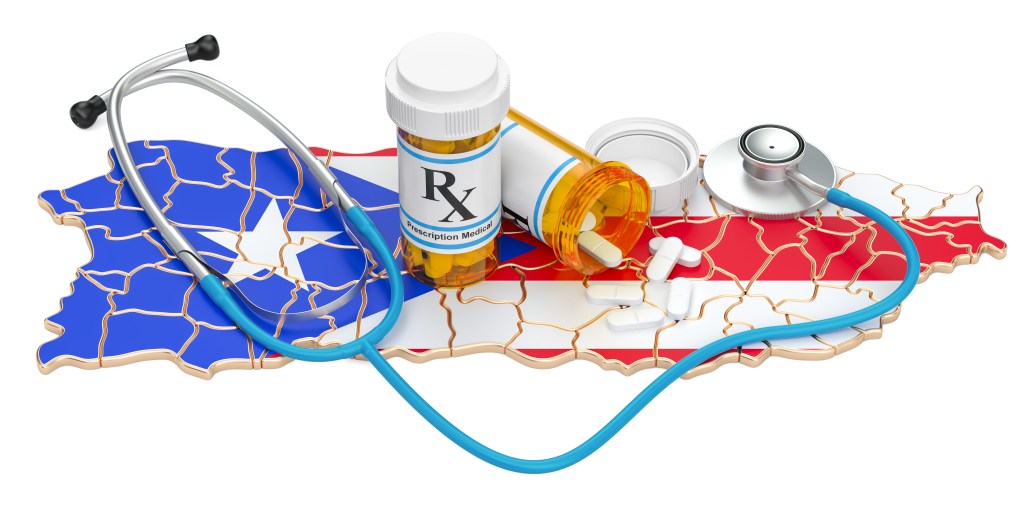 According to Industryweek, this U.S. territory already has 12 of the top 20 grossing pharmaceutical companies. As the industry grows, Crowley has the presence, experience and equipment to support the transportation and logistics needs of a production boost. Crowley's ability to scale in Puerto Rico was best exemplified after hurricane Maria when Crowley delivered 2,200 full container loads of essentials to the island just days after the devastation.
One of the easiest aspects of launching production in Puerto Rico will be creating supply chains. Crowley has served pharmaceutical companies as well as manufacturers in other industries on the island continuously for decades.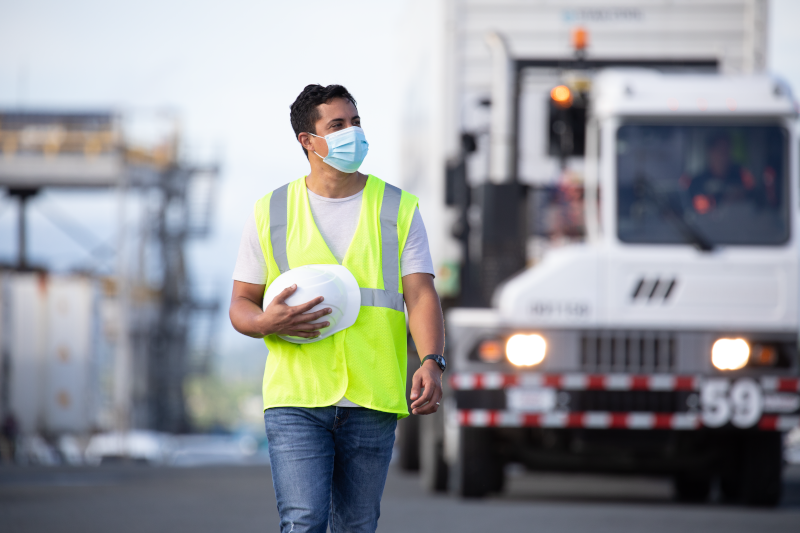 Crowley's multiple direct U.S. port calls from San Juan and U.S. ports are fast and reliable. Crowley's 2-1/2 day Jacksonville, FL service is a prime example. At origin and destination, Crowley provides inland transportation management for FCL/LCL and FTL/LTL as well as on-island and U.S. door pick-up and delivery.
Crowley's established and proven capabilities provide healthcare companies a compliant, single-source end-to-end solution that can be scaled and tailored to their unique needs. Crowley directly manages every aspect from air transport and Jones Act-compliant ocean to customs clearance and cold storage.
Putting the Resources of Costa Rica within Reach
Costa Rica's sophisticated and developed healthcare industry attracts leading multinational companies. A sign of its quality-focus is that 57% of its pharmaceutical manufacturing is prescription drugs, per the Costa Rican Investment Promotion Agency (CINDE).
Costa Rica has active infrastructure for everything from manufacturing and assembly to research, product design and distribution. With 5% of the world's biodiversity as well as 32 research institutions and 3,800 researchers, according to CINDE, the country is a world-class resource within easy reach of U.S. shores.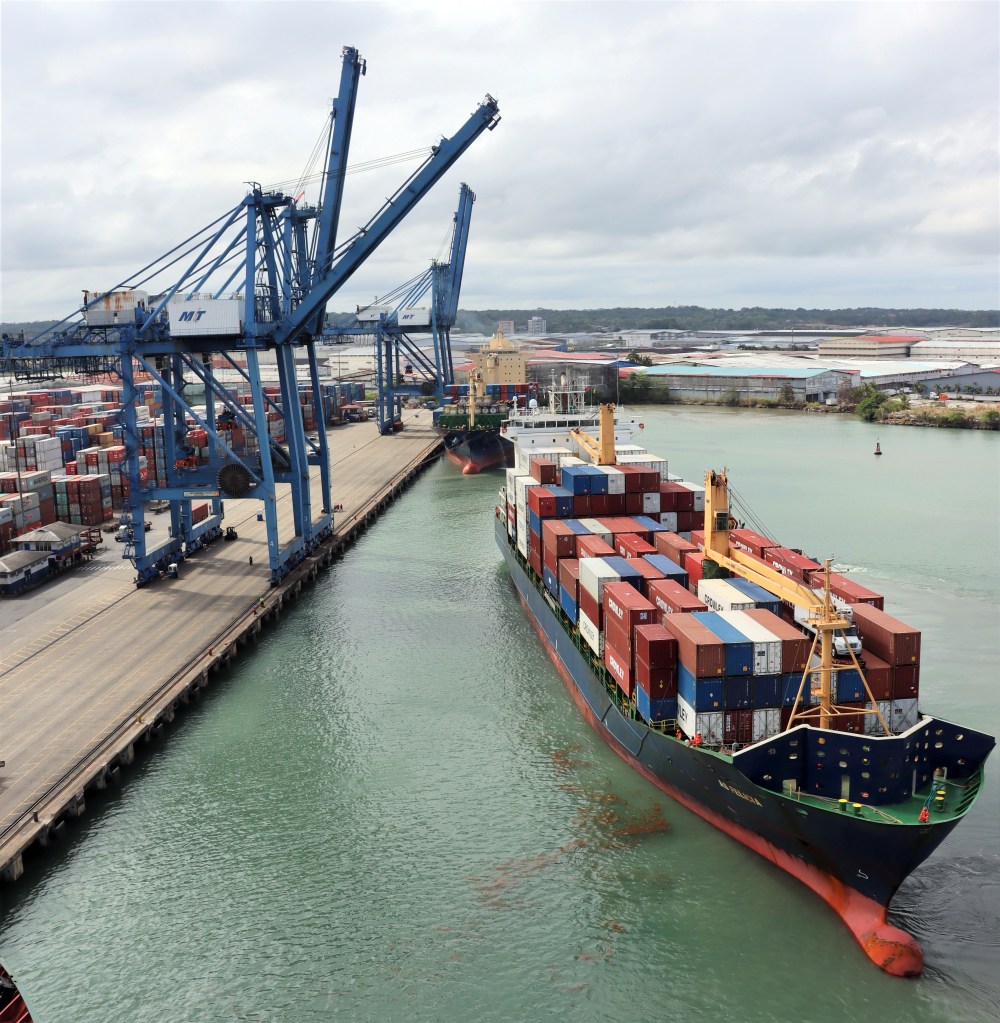 Crowley has capabilities and processes to rise to the standards demanded within the industry. Crowley's end-to-end supply chain logistics provide traceability, security, safety and compliance that pharmaceutical and medical device manufacturers demand. As for speed, Crowley is the only carrier with a direct call in Jacksonville, FL. Additionally, Crowley offers weekly sailings from Port Everglades and Jacksonville and two southbound sailings a week with transit times of just 2-6 days.
Crowley's single source solution provides secure and reliable logistics supply chains that include transportation management for FCL/LCL and FTL/LTL in Costa Rica and the U.S. as well as warehousing services in Crowley's 53,819 sq. ft. Alajuela facility where pick and pack, labeling and other premium services are securely and safely supported.
Harnessing the Healthcare Opportunities of the Dominican Republic
Crowley puts the distinct nearshoring advantages of the Dominican Republic to work for healthcare companies. Over the years, the Dominican Republic has developed into a critical transportation hub for healthcare cargo as well as a formidable manufacturing site for pharmaceutical s and medical devices. According to the Institute of Export & International Trade, the Dominican Republic has received investments over $260 million from companies that include Abbot Laboratories and Baxter Healthcare.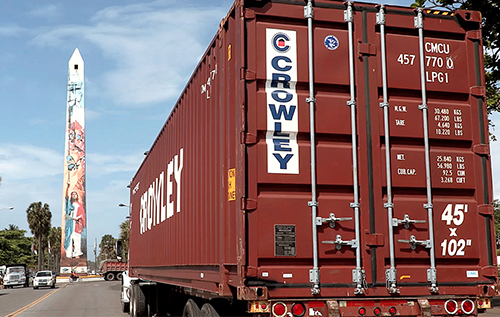 These companies and others in medical equipment, including Siemens and Sony have formed one the largest clusters in healthcare manufacturing in the Caribbean and Central American region with free trade exports totaling $286 million per the Institute of Export & International Trade.
Crowley Logistics provides secure, single-source, end-to-end supply chain solutions to companies shipping healthcare products, medicines and the raw materials to manufacture them. Crowley's dedicated team located in the Dominican Republic and U.S. provide the local and wholistic expertise to tailor complete supply chain solutions that provide security throughout complex logistical operations.
Crowley's continuous presence in the region and regular ocean sailings to and from the U.S. have helped enabled the industry's steady growth over the years. As a major distribution center for the region, Crowley's 20,000 sq. ft. gated, monitored warehouse is a locus for LCL ocean transport to and from the U.S. and Puerto Rico, inland LCL and FCL transport, as well as air.
Crowley manages customs house brokerage, value-added services, cross-docking, distribution, drayage and more as seamless components of the end-to-end solutions pharmaceutical and medical companies need. In doing so Crowley enables them to fully leverage the resources of the Dominican Republic while maintaining world-class safety and compliance standards.
The Makings of a Reliable Supply Chain
To capitalize on today's economic and legislative opportunities, pharmaceutical manufacturers and medical device makers need supply chain solutions that can quickly and reliably ramp up. Crowley's established relationships and proven processes put healthcare companies' logistics plans in motion while meeting medical standards.
Just having the right capabilities is not enough. Healthcare companies need end-to-end single-source solutions that remove the risk from shipping sensitive cargo. By managing every aspect and handling all the details, Crowley enables pharmaceutical and medical device companies to look beyond what's possible to what's profitable.
Learn more about our single-source solutions for your nearshore pharmaceutical opportunities here.