Introducing CrowleyFresh Cold Storage and Perishables Handling in South Florida
Dear Valued Customer,
Crowley and Customized Brokers are pleased to bring CrowleyFresh cold storage and perishables handling to South Florida.
This brief 2 minute 30 second video will give you an overview of this exciting new facility.
CrowleyFresh Presentation – Please watch
Thank you for your time. We look forward to serving you.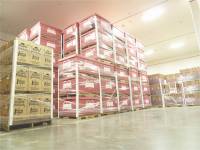 -CrowleyFresh