American Maritime Partnership, Propeller Club of Jacksonville, Crowley Maritime Corporation and Others Bringing Military to Maritime Career Event to Jacksonville June 4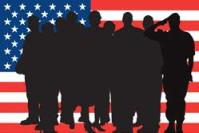 For some veterans of the armed forces, the transition from the military to civilian life is a smooth and relatively effortless process. But for others, life outside the military can feel overwhelming, especially for job seekers—learning how to apply skills they mastered during their service to the civilian workplace is amongst the biggest obstacles veterans face.
While the unemployment rate among veterans has steadily, albeit sluggishly, declined in recent years, over 720,000 servicemen and women are still out of work, according to the Bureau of Labor Statistics. The U.S. maritime industry's  goal is to provide those veterans with an opportunity to maximize their professional strengths and learn about exciting career possibilities in a dynamic industry.
Together with the American Maritime Partnership, Propeller Club of Jacksonville, the City of Jacksonville, and many others, Crowley Maritime Corporation is helping to bring an informative  "Military to Maritime" career event to Jacksonville June 4 for current and former military personnel interested in transitioning into a maritime-related field. The free event, which will be held at the JAXPORT cruise terminal, will provide attendees the opportunity to speak with hiring, licensing and union representatives, tour vessels, and hear first-hand accounts from current employees and crewmembers about careers in the industry.
"I strongly encourage all transitioning servicemen and women to network with, learn from, and lean on those who have made the successful leap to civilian life," said Crowley's Capt. Jonathan "JC" Christian, marine personnel supervisor and a 25-year veteran of the U.S. Navy. "Finding a mentor will help you avoid many of the common stumbling blocks associated with transition from active service, and guide you in making the most out of every potential business contact and opportunity."
"As a Jacksonville-based marine solutions, transportation and logistics company, Crowley understands the value that military personnel bring to civilian businesses, and it is one of the reasons why we are helping to organize this event," said Margaret Reasoner, Crowley's director of marine personnel. "Our industry needs the talent and expertise that current and former members of the armed forces have to fill open positions, as the industry continues to experience steady growth."
"The possibilities for military personnel to advance in the civilian world are only limited by the desire and drive of the individual," said Andrew Legge, Crowley's manager of operations integrity and 24-year veteran of the U.S. Coast Guard. "It isn't necessary for a military member to have a high rank or be an officer to excel in the transition to civilian life. In the maritime field, the hands-on experience personnel of all ranks have is invaluable when transitioning."
 Crowley pricing specialist Rose Mueller, who served in the U.S. Marine Corps, agrees. "There are many aspects of the maritime industry that relate to the functions fulfilled inside the military and many of our colleagues are veterans, giving the entire experience both familiarity and exciting possibility."
All interested current and former military personnel are invited to the JAXPORT cruise terminal on June 4, 2014, between 1 p.m. and 5 p.m., for the "Military to Maritime" career event. For more information, contact the American Maritime Partnership, (202) 661-3740, or email info(at)Americanmaritimepartnership(dot)com. The event is FREE, but for planning purposes, advance registration is highly recommended. To register online, visit http://bit.ly/military2maritime.
Maritime and maritime-related organizations interested in participating are also encouraged to register. Call (202) 661-3740 or email info(at)americanmaritimepartnership(dot)com for more information.