For Crowley, our people keep us at the forefront of the maritime industry. Our workforce drives us on our quest for continued excellence. To maintain that leading position means having an inclusive culture that leverages the benefits and capabilities of a diverse workforce at sea. A key component is the female mariner. As women continue to rise in leadership roles at sea, our industry becomes richer through their perspectives, expertise and capabilities.
Increasing the number of women seafarers at all levels is vital for resilient supply chains and maritime workforces that serve it. We cultivate an empowered female workforce by assisting with maritime education and training, and providing career and leadership development opportunities. We also create an engaging environment, offering strong benefits to support a healthy work-life balance.
Women in the Maritime Industry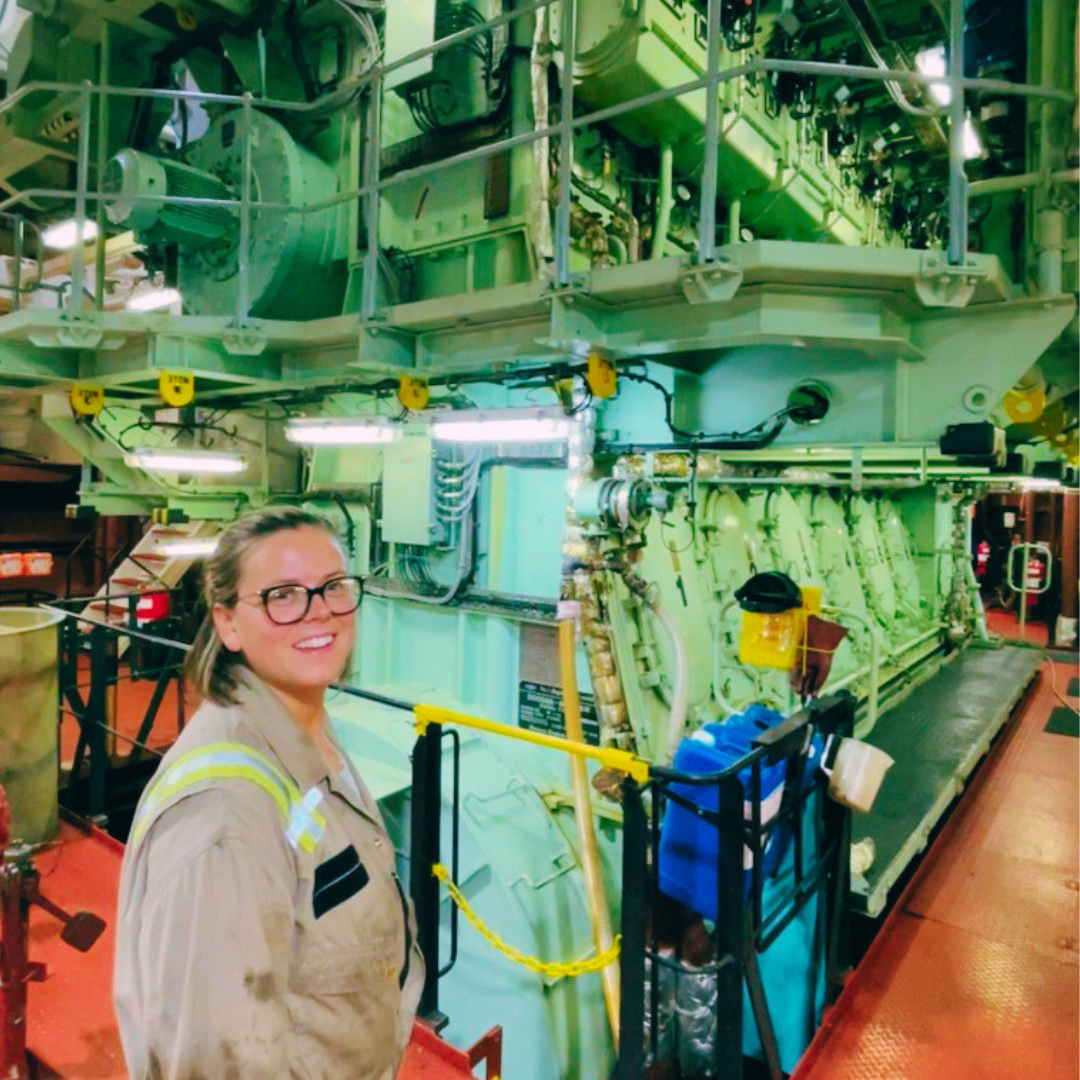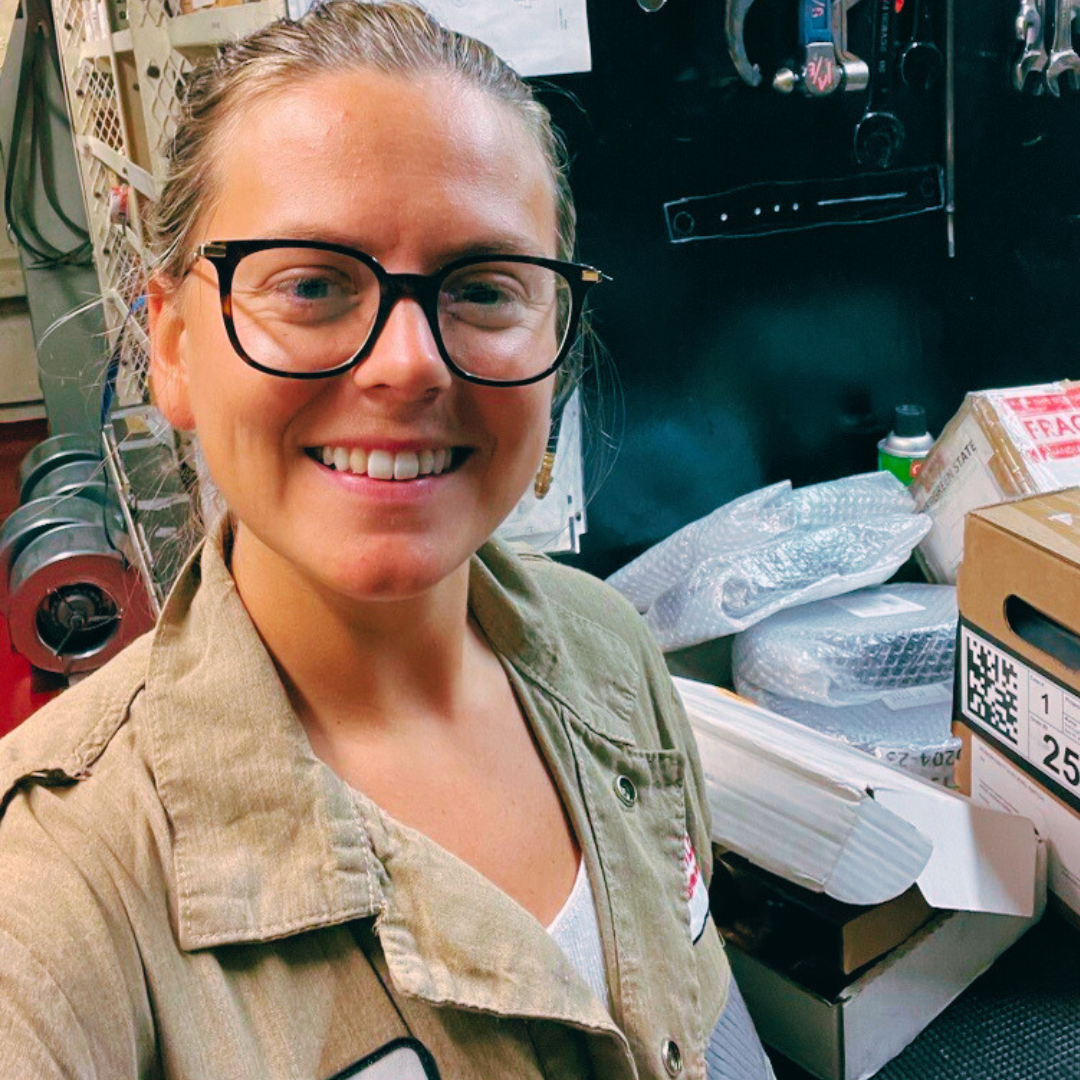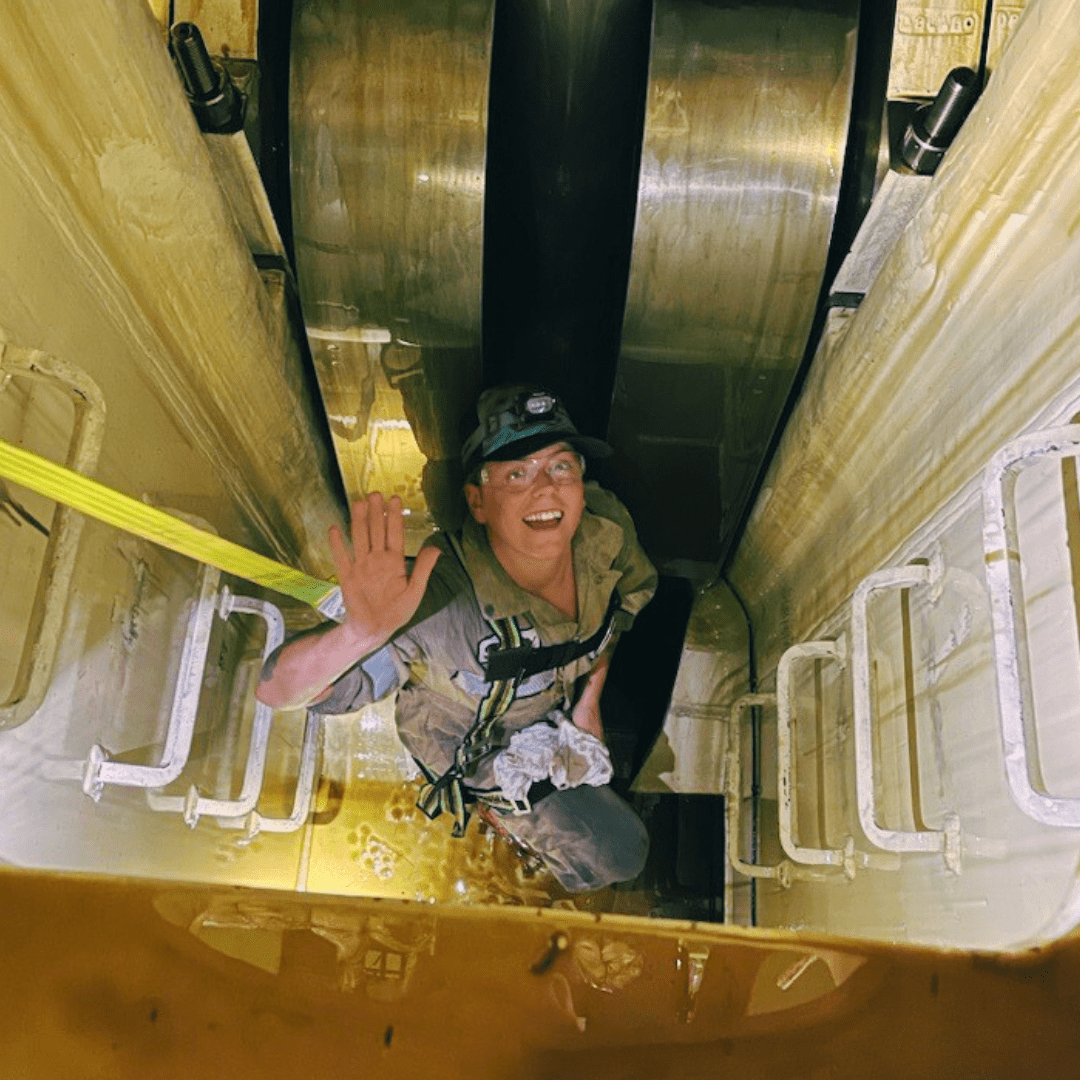 Like many mariners, women are often inspired to pursue maritime careers because a relative is in the industry. Or they have spent time with their families on the water boating or fishing or know someone in the industry and are encouraged to pursue such a career.
"I grew up on the coast in Massachusetts, and the maritime industry is well known," said Marissa C. Cap, chief engineer of the Crowley-managed MT Evergreen State. Having family and friends in the industry, Cap ultimately chose a maritime career and attended the Massachusetts Maritime Academy.
Often, women come to Crowley after graduating from a maritime academy, attending courses at a maritime training school or being referred to seek out jobs at sea. The company is concentrating on broadening the talent pool to capitalize on the interest. In 2021, female cadet applicants to the Thomas B. Crowley Sr. Scholarship Fund jumped from 6 to 40 percent, as was reported in our Sustainability Report.
Life for Women at Sea
"This is a great career," said Cap, who works six months of the year and can travel for the rest of it.
Many mariners say traveling is a key benefit of the job. She said she was inspired to move to Spain for a few years after a stop there on the way to a Middle East port. Another memorable experience for her was traveling through the Panama Canal.
"Life at sea for women is a different lived experience than men," she said. Cap explained she has faced adversity as a woman working at sea but has seen a lot of change and improvement for women over her 11-year maritime career. For starters, more female mariners are on ships than when she started. She also said that working for Crowley has been a different work experience from the beginning. She has felt respected and valued since coming to work for the company.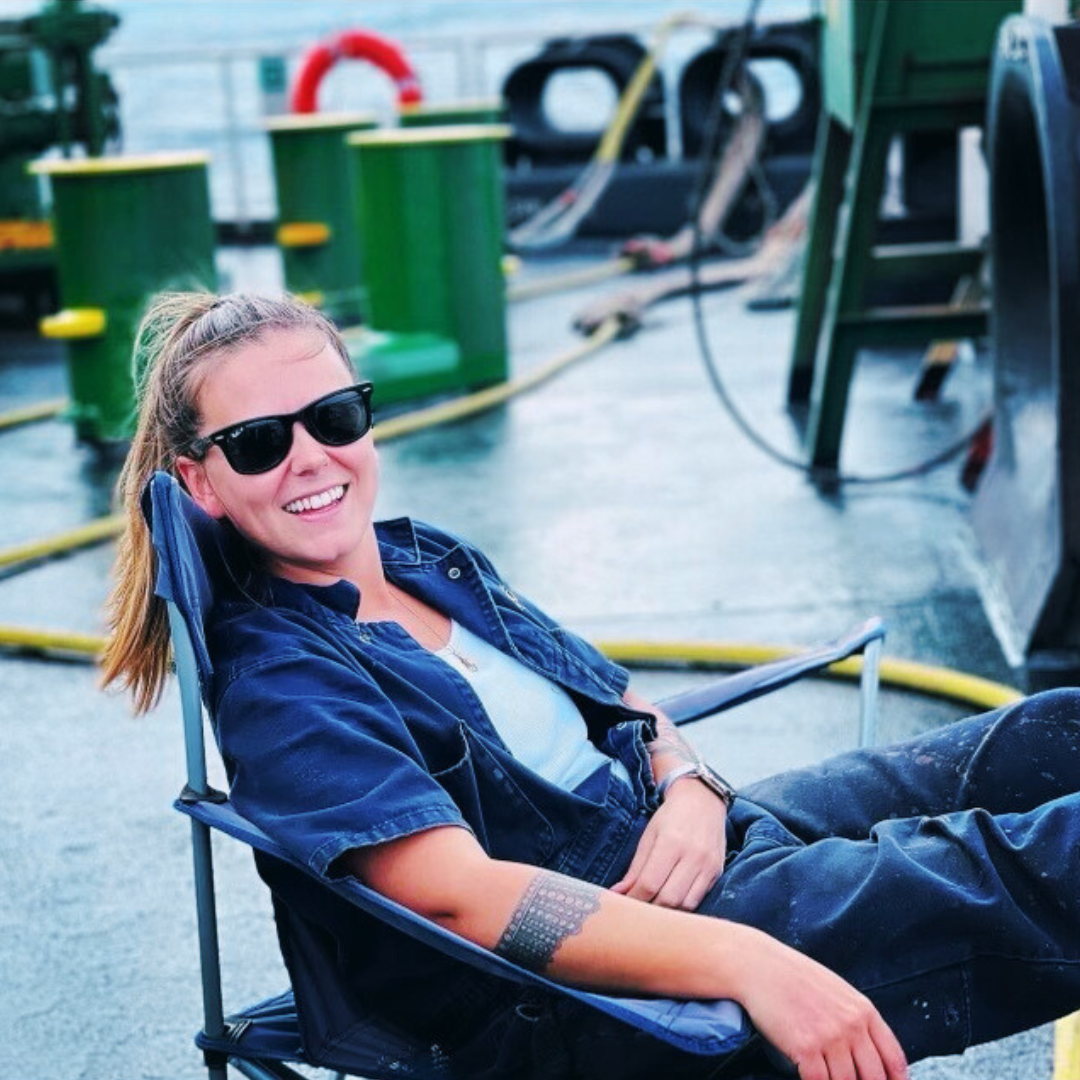 "Crowley has always treated me with respect," Cap said. No one cared that I was a woman. They just cared if I did my job," she added.
When you are part of a small group on a ship, Cap said, you can feel like you're under a microscope and more scrutinized. It can sometimes be isolating when you are the only woman onboard. Cap has always enjoyed her time on the ship while working hard with the crew and during downtime. She said there is a sense of comradery on the ships – we watch movies or play cards.
Cap said she was working on a ship with five women onboard, which is one of the most significant differences she's noticed compared to the past. More women are coming to work in the maritime industry, which is a rewarding experience for her. She mentioned there is also less tolerance for the mistreatment of gender and underrepresented groups in the industry.
She believes that Crowley's business resource groups (BRGs) help encourage women and others to pursue company goals and feel safe at work. Cap is a part of the Women Empowered and Stronger Together: LGBTQ+ Alliance BRGs. She enjoys the opportunity to connect with Crowley employees virtually every month and often participates in group volunteer projects.
Safety at Sea
Across the board, Crowley holds safety highly. The company has a zero-tolerance policy for harassment or discrimination. Mariners repeatedly comment that safety for the crew aboard a ship is a top priority.
Crowley has taken a leadership role in support of the EMBARC (Every Mariner Builds a Respectful Culture) initiative, being the first company to enroll. It protects against bullying and harassment. We are known among female mariners as a place where they will be listened to and can safely work at sea.
"I am impressed with the safety culture at Crowley – it is there one hundred percent every day," Cap said.
Advice for Women in the Maritime Industry
For women seeking maritime jobs, Cap encourages them to try the career. She learns something new daily, which is another thing she appreciates about her career choice. She also wants women new to the industry to know that the first couple of years may be difficult, but she encourages them to keep going.
Cap advises cadets: "Don't be afraid to advocate for yourself." She also said if you have an idea on how to approach something, speak up. Cap said women often have a unique perspective on solving problems and shouldn't be afraid to bring their ideas to the table.
Becoming a Chief Engineer
Cap is now a chief engineer, the top rating in the engine department on a vessel. Historically male-dominated, this milestone represents a significant step towards gender equality and diversity in seafaring careers for women.
"Being promoted is great. It's exciting when your hard work pays off and to have the opportunity to increase women's visibility in the maritime industry," she said. "Many times, you see focus on women that are captains or on the deck side. There are fewer women in the engine department, it's amazing to be part of something a little rarer."
Her achievement showcases women's drive, skill, and competence in navigating a demanding profession. It opens doors for more women to pursue similar positions, proving that hard work and talent know no gender boundaries.
Cap plans to stay and grow her career at Crowley as there are many opportunities for advancement and support from office personnel. Lastly, she said maybe one day, she will transfer to a shoreside job, but for now, she will keep enjoying the waves.
We are committed to growing the leadership and development of women within the organization. We aim to foster a culture that is honest to our values and champions diversity of experiences and inclusion of perspectives while encouraging innovation. We have many opportunities where your skills, knowledge and experience can Carry the World. Forward.
OTHER STORIES THAT MAY INTEREST YOU: