Why is our tug high and dry?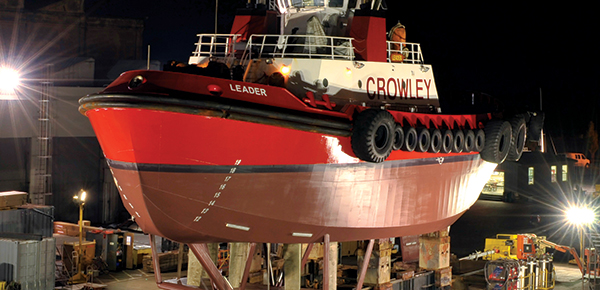 Because servicing our tugs is the best way to service you.
It may seem counterintuitive to pull working boats from the water, but Crowley's more than 120 years' experience has taught us that a recommended maintenance schedule is just that – a recommendation. You see, we go above and beyond recommended regulatory and manufacturer requirements to ensure that our tugboats have the highest safety ratings, top quality equipment and lowest emissions possible. Since our founding, it has been our view that our reputation is only as good as our reliability. With a 24-hour manned dispatch center, equipment that sets the industry standard for innovation and state-of-the-art tugs designed for performance and environmental stewardship, you're in good hands with Crowley.
So, if you're ready to get your business moving on time and on schedule, call the People Who Know. It's our pleasure to serve you.