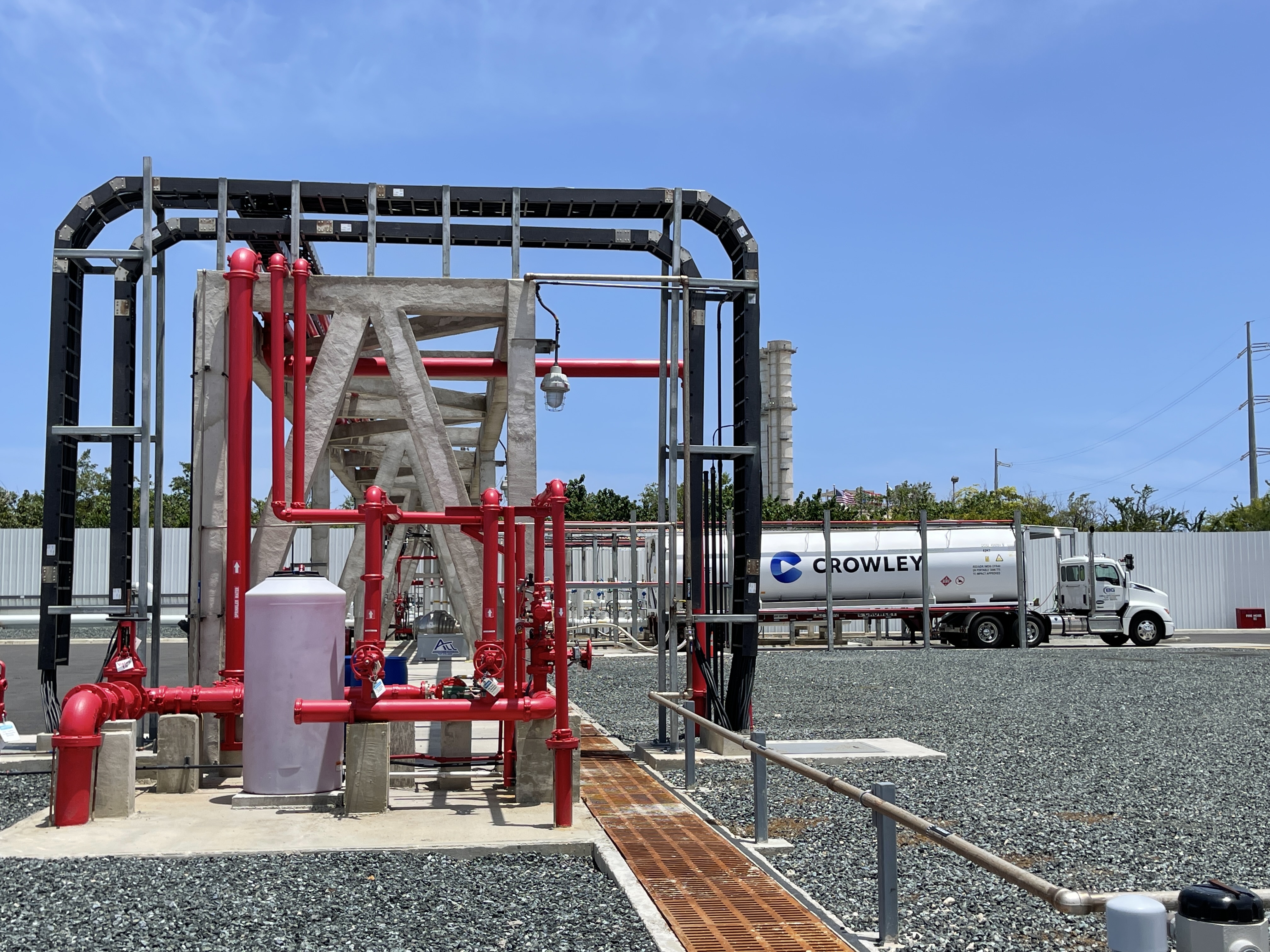 Distribution
Pioneering Success in Renewable Fuel Transportation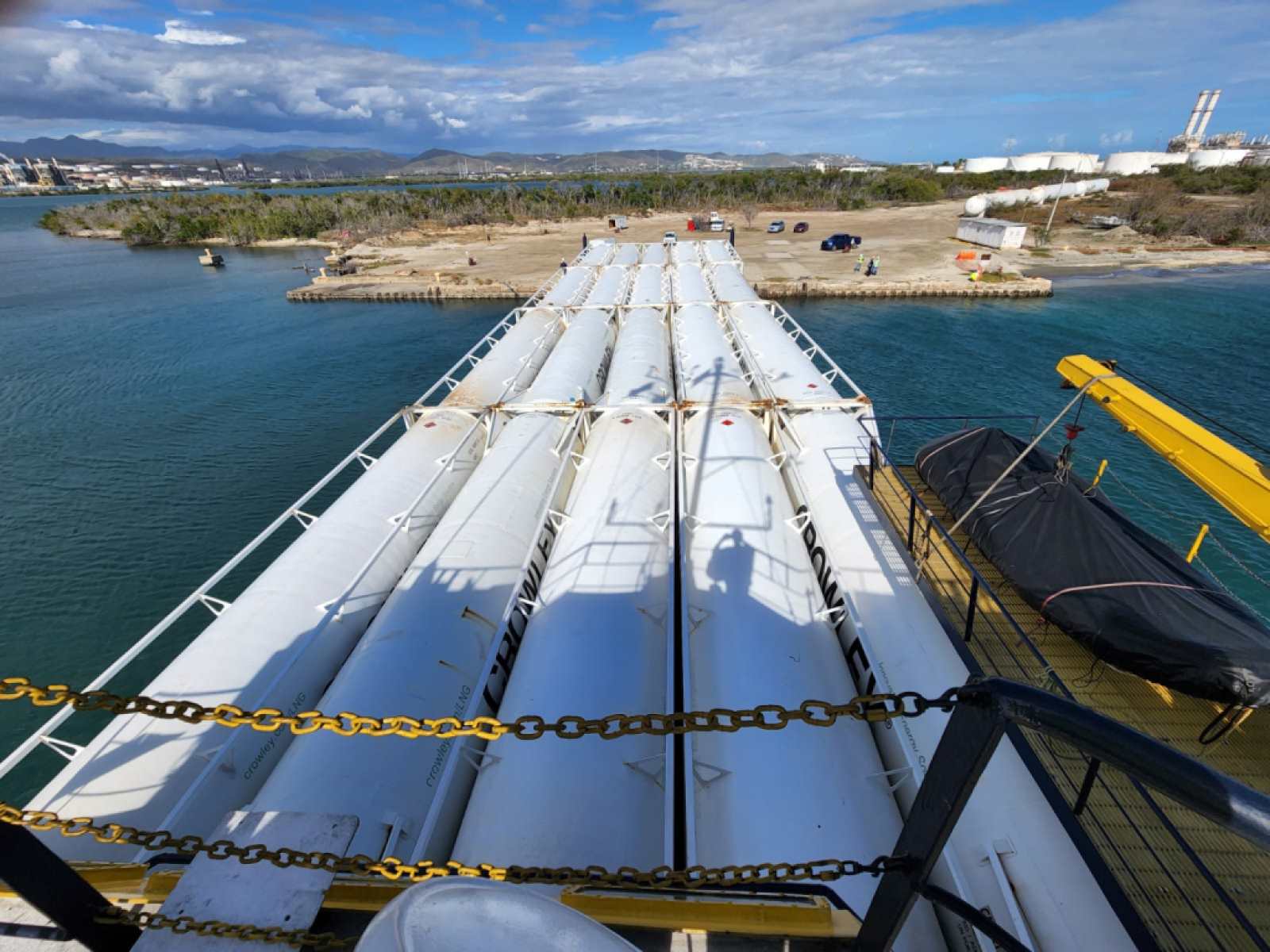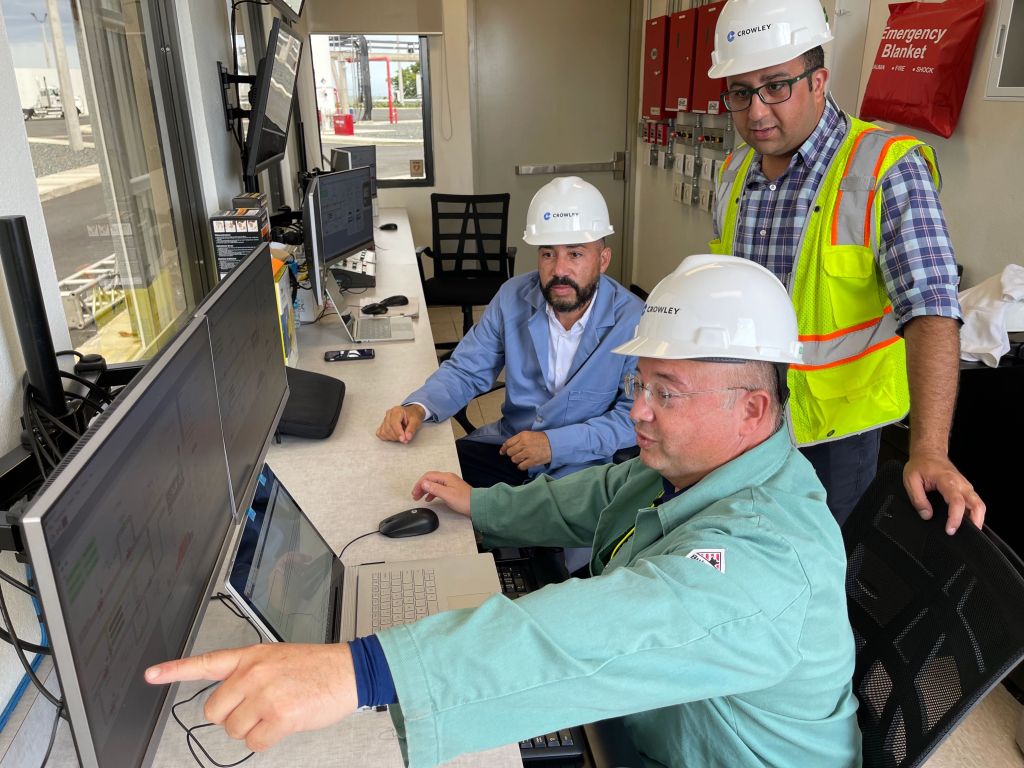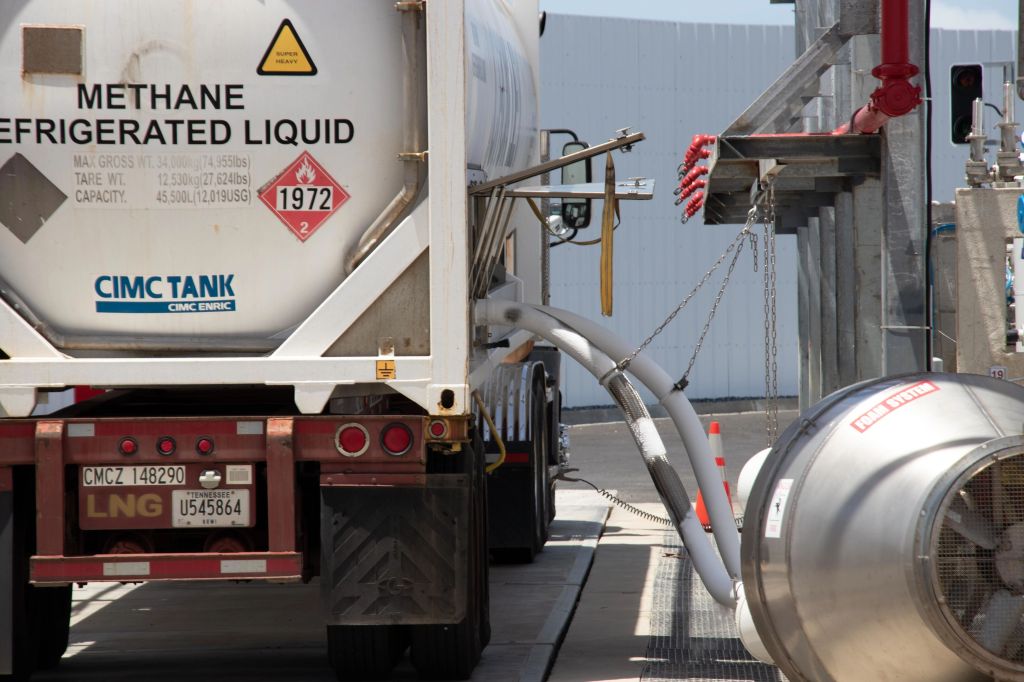 Crowley offers a wide range of Natural Gas solutions, including:
Ability to create a virtual LNG or CNG pipeline that connects the optimal supply source to a customer's needs.
A patented, small-scale shell and tube heat exchanger system that uses water to vaporize the LNG while also cooling the water to offset chillers and other needs – leveraging LNG's "free cold energy."
The latest monitoring technology for maximum systems uptime and safety.
DOE authorized for LNG exports to Caribbean FTA and NFTA counties.
A fleet of 100 ISO containers for safe and reliable delivery.
Renewable sources of energy are growing at a fast rate to provide lower to net-zero emissions. As with any developing energy market, the challenge is in how to distribute that energy to the place where it's needed. Crowley is leveraging its expansive logistics transportation expertise with its proven reputation to deliver LNG to offer customers the solutions to safely and reliably distribute renewable energy to market via land and marine.
Carbon will still exist as the world moves to other renewable forms of energy. It will be captured and sequestered to ensure the carbon is not released into the atmosphere. But how will it be transported from source to storage? Crowley is focused on the required carbon transportation solutions that pipelines can't provide. We help customers by transporting the infrastructure needed via inland river systems, coastal waterways, and over the road or rail to ensure the safe and reliable handling of that carbon to the ultimate destination.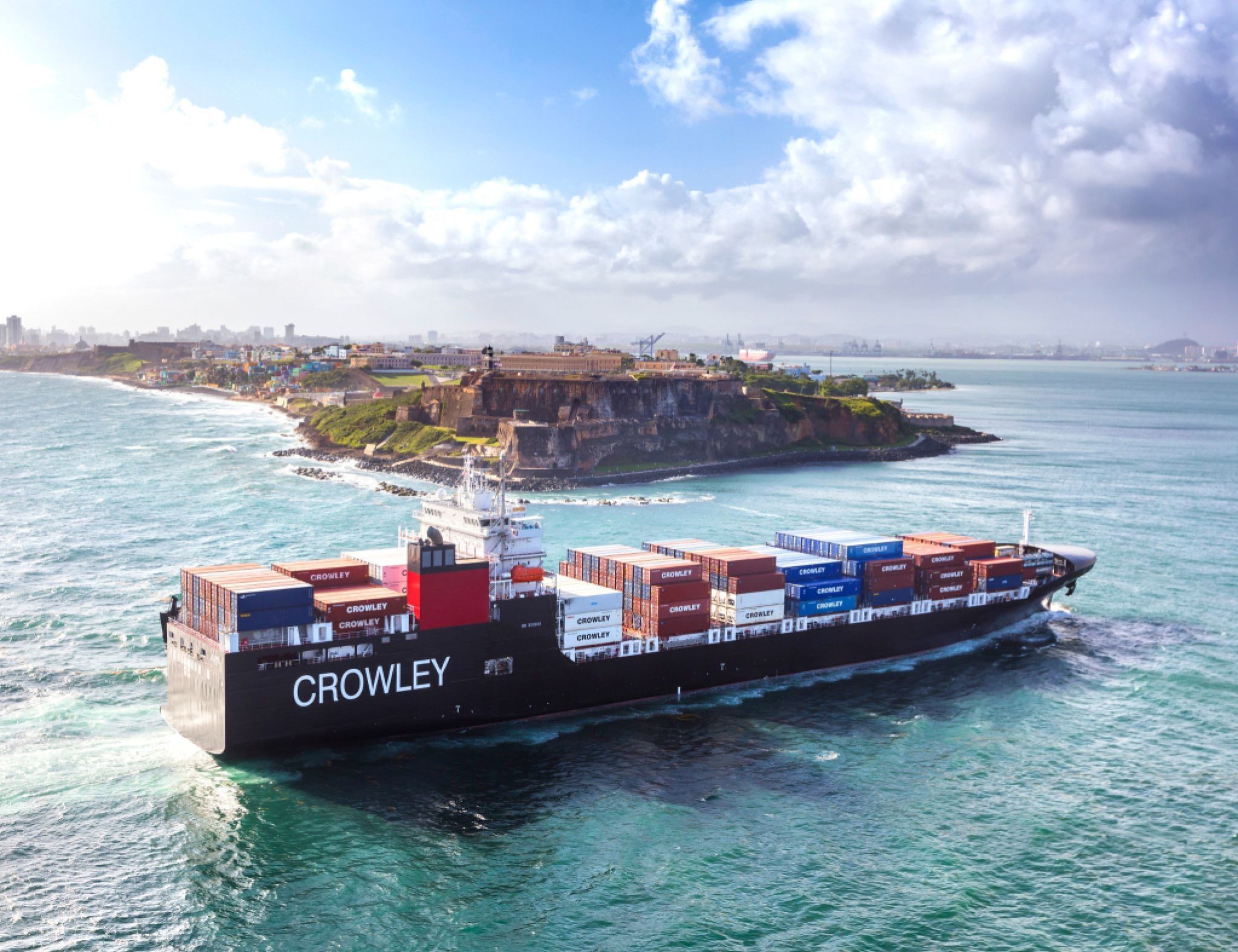 Latest Crowley Shipping News
Get In Touch With Our Team of Experts