PRIDE is About Advocacy, Support and Inclusion in the Workplace
Originally founded as a protest, PRIDE month now represents an ongoing commitment to members of the LGBTQ+ community to live authentically and advocate for their equality to overcome discrimination. Crowley's culture of inclusion is essential to our business success, and supporting PRIDE reflects the company's commitment and respect for human rights and the dignity of every person.
PRIDE is About Advocacy
PRIDE is more than an annual month-long celebration. For Crowley's Em Glavan, advisor, talent acquisition, the LGBTQ+ community continues to face workplace challenges that require advocacy efforts to overcome.
"Workplace challenges can go from discomfort discussing personal life, to use of appropriate pronouns, to insurance coverage. Advocacy efforts empower people and can reduce the burden on LGBTQ+ individuals. Business Resource Groups (BRGs), such as the ones at Crowley, enable and facilitate cultural changes like LGBTQ+ representation in leadership. Allies and LGBTQ+ community leaders can use their influence to advocate for those who may not feel comfortable speaking up," said Glavan, who is non-binary.
Glavan is a pioneer at Crowley, helping lead the formation of Crowley's BRG Stronger Together: LGBTQ+ Alliance from the ground up.
"When I started Stronger Together, there were some specific things that I wanted to see change at Crowley, like having our health insurance cover gender-affirming medical care and having the option to include my pronouns on my business card," Glavan continued. "These changes seemed so big, and I didn't know whom to talk to, so I started with my friends at work. Along the way, I was inadvertently creating or discovering more allies. By the time I found a decision-maker, I knew several people were backing me up."
A five-year employee of Crowley, Glavan understands change takes time, and no one person can make impactful changes on their own.
"When LGBTQ+ people are the only ones modeling inclusive behaviors for their community, they automatically disclose a big part of their identity even if they didn't want to or are not ready for it," Glavan said.
"But if allies and LGBTQ+ identified people do the same things, like stating their pronouns when introducing themselves, that sets a supportive example."
PRIDE is About Support
For Jess Rigby, director, facilities engineering and maintenance with Crowley Fuels, supporting the LGBTQ+ community has a deeper meaning and commitment as she parents a trans child.
Given her experience, Rigby, who identifies as cisgender, or her gender identity corresponds to her sex identified at birth, said, "Celebrating my teen's strength and supporting his identity and exploration of self has provided an unbelievable richness to our relationship and has empowered me to learn how to be a better ally to further advocate to challenge biases, foster understanding and support LGBTQ+ equality."
Rigby's opinion is that allies play a vital role in amplifying marginalized voices and creating an accepting environment.
"It starts with learning how to be an ally – the LGBTQ+ community is diverse and allyship can mean different things," she said."What is important to me is allyship in action – be respectful, stay committed, keep learning and keep going."
She said allyship can include aligning action to company values, benefits, educational engagement and striving to cultivate inclusion beyond policies, such as ensuring a gender-neutral company dress code to designing company forms for gender diversity and inclusion.
Statistically, LGBTQ+ people experience high rates of mental health challenges, according to the Human Rights Campaign. These issues stem from stigma, discrimination and limited access to care. Now more than ever, companies have an opportunity to leverage their corporate voice and financial power. Rigby said workplaces can also be a shelter for LGTBQ+ people. "The workplace is now even more important as a safe, affirming place for LGBTQ+ people and their families. Use the power of influence to reassure employees and engage in living up to your company's values," Rigby said.
PRIDE is About Inclusion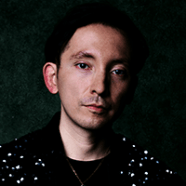 Depending on where you are, advocating, supporting and being part of the LGBTQ+ community can be more difficult. Crowley's Gustavo Escobar, senior specialist, customer operations, who is gay, shared how biases can hinder job opportunities.
"In Guatemala, LGBTQ+ rights are not legally protected, resulting in a, 'Don't ask, Don't tell' culture. Being out can cost job opportunities and lead to bullying or harassment," Escobar said. "It can feel isolating to hide one's identity and many companies do not support the community, making it difficult to find a place to be authentic. It makes you feel kind of invisible." He said inclusion is important for the improvement of this experience.
"LGBTQ+ job opportunities increase with laws that protect our rights. Then, workplace policies can defend and protect against mistreatment and discrimination, especially for the trans community," Escobar said.
By providing training, blogs with LGBTQ+ voices or topics that impact them, and inclusive processes and policies, companies can add to the safety and visibility of LGBTQ employees, Escobar said. "Guaranteeing the safety of LGBTQ+ members in the organization creates visibility and acknowledges our existence."
To create inclusive cultures, allies and the LGBTQ+ community can work together to support inclusion and make a positive impact in the workplace. Escobar shares three important actions to address issues of inclusion:
Speak about the issue and give voice to those who have been silenced.
If you see something wrong, raise your hand and speak up. Everyone deserves to be treated equally.
Networking events with LGBTQ+ individuals and allies can be beneficial in increasing awareness and creating new connections.
The growing impact of people who are part of the LGBTQ+ community on Crowley's business success and culture is a testament to the power of collaboration when working together to find mutual support and success. Our commitment is part of our commitment to sustainability, including our diversity, equity and inclusion strategy and goals.
We are committed to growing the leadership and development of our people within the organization. Our goal is to foster a culture that is honest to our values and champions diversity of experiences and inclusion of perspectives while encouraging innovation. We have many career opportunities where your skills, knowledge and experiences can Carry The World. Forward.
OTHER STORIES THAT MAY INTEREST YOU: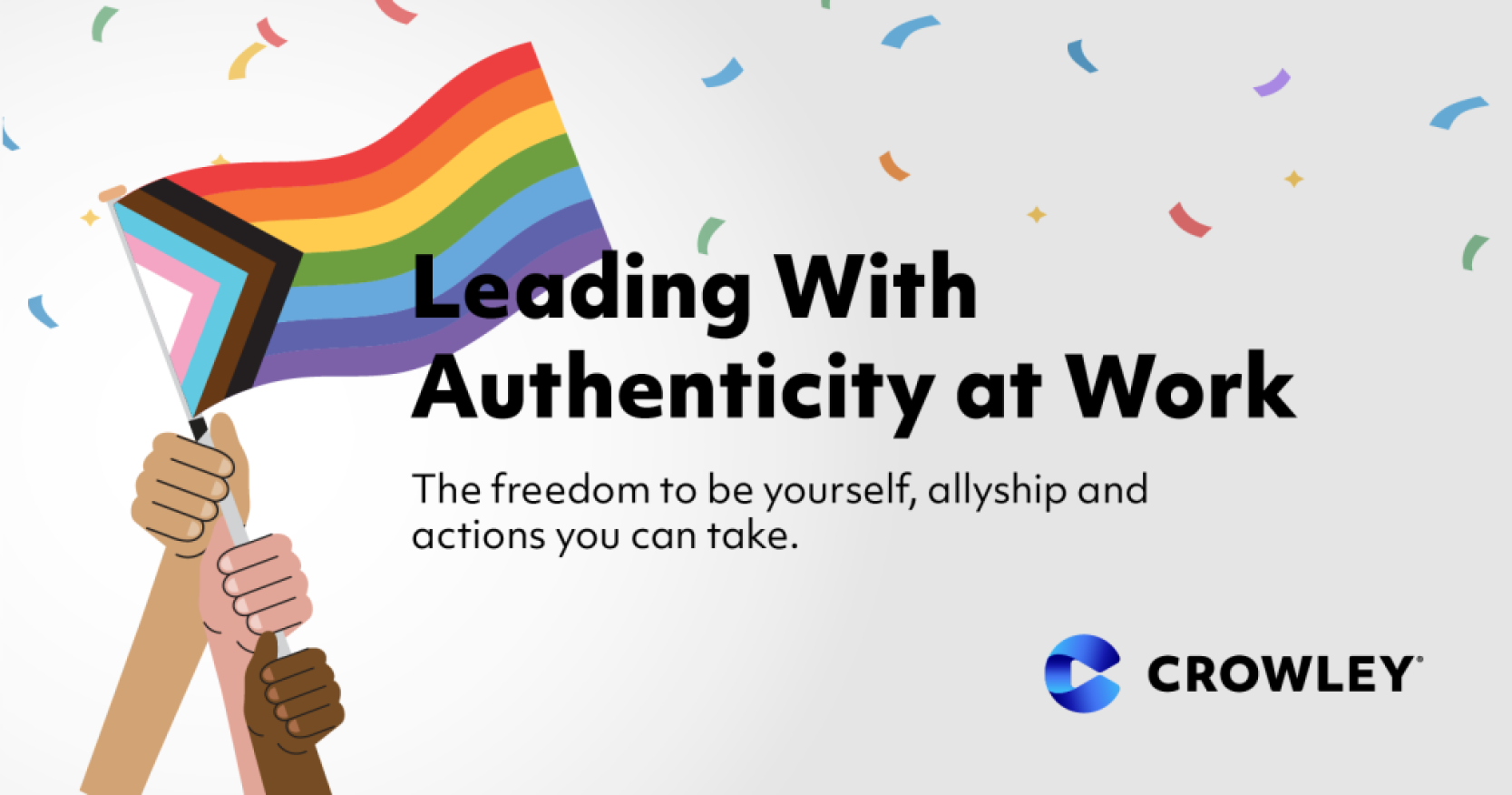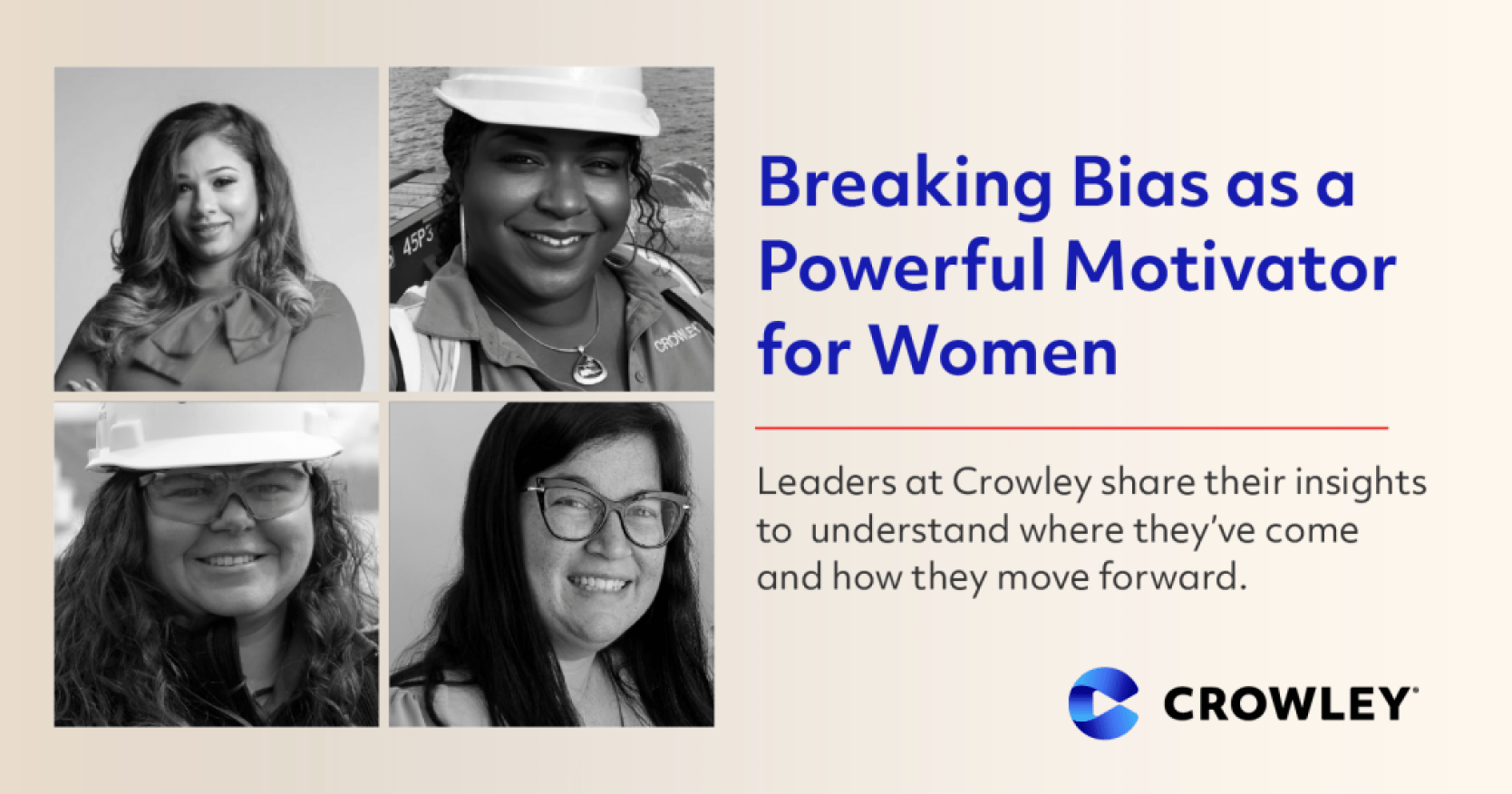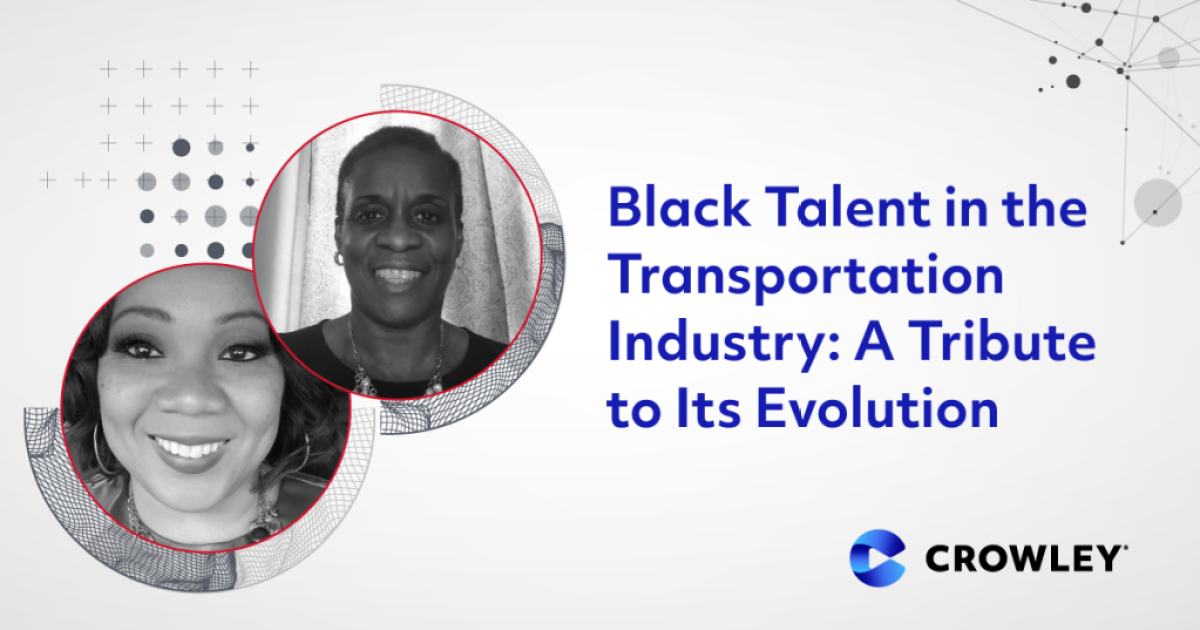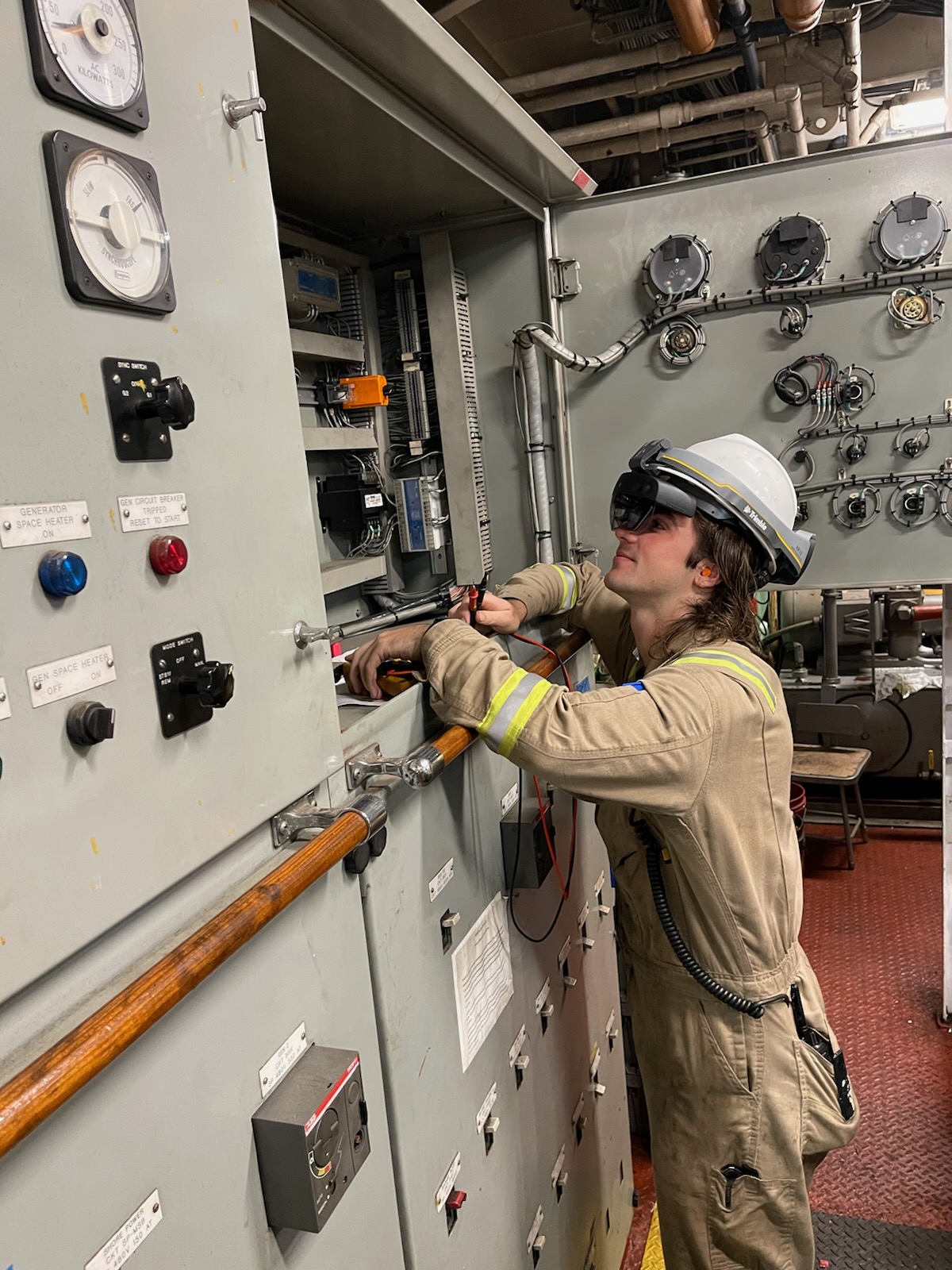 Press Releases
ABS, Crowley Advance Augmented Reality Technology for Maritime
Crowley and ABS, a leading provider in maritime classification and advisory services, have entered an agreement to jointly explore how to advance the use of augmented and virtual reality technologies for vessels and other marine environments. The ABS partnership agreement builds on Crowley's new service network using augmented reality on select vessels. Crew wear goggle […]
Read More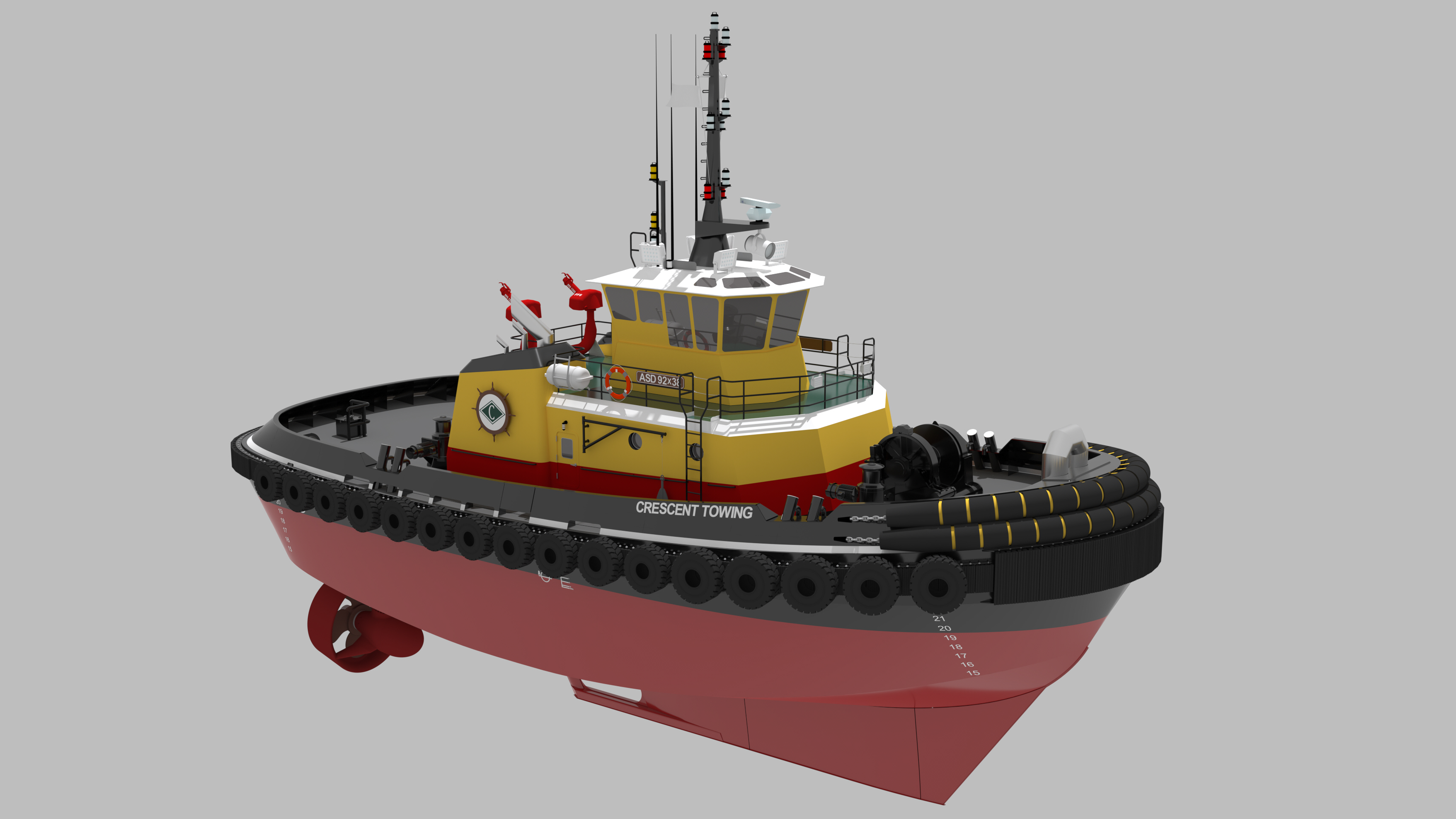 Press Releases
Crowley Engineering Services Wins Design, Production Contracts for Crescent Tug
Crowley has won the design and production contracts for a 92-foot Tier IV ship assist tugboat for owner-operator Crescent Towing.
Read More