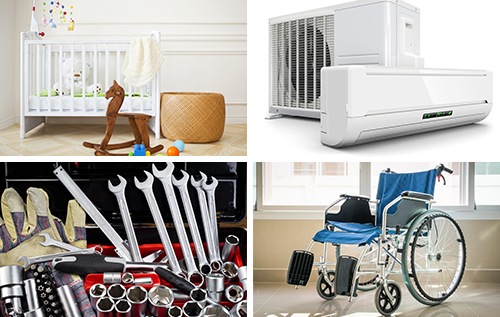 Gift Parcels (Donations)
Paint, hardware store items
Home utensils
Appliances, electronics
Furniture, mattresses
Auto parts and accessories
Toys, sporting goods
Construction materials and more
Miscellaneous Shipping
Non-perishable food
Medicine
Footware and apparel
Linens
Personal hygiene items
Household hygiene items
*Review in detail the safety protocols before shipping Miscellaneous to Cuba.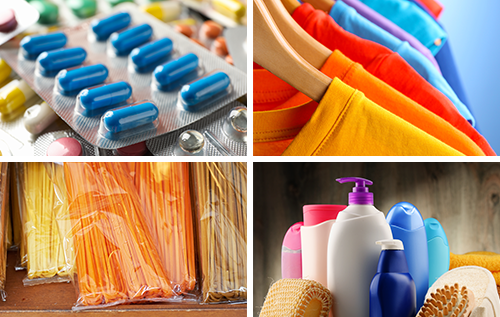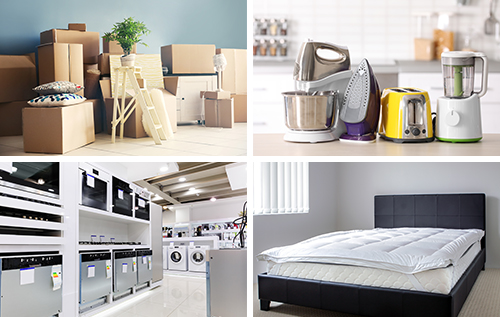 Household Goods
Are you, a family member or friend in the process of repatriation and do not know where to start?
Our specialists in Household Goods can advise you from the start so your move to Cuba is an easy and pleasant experience.
We help you throughout the process, from documentation to securing your belongings inside the container
Home Delivery to All Provinces
If your donation item weighs from 10 to 100 pounds, we can deliver it to any province in Cuba, including Isla de la Juventud.
Do you live outside of Miami? No problem. Buy your item online and send it to our warehouse. Watch our video.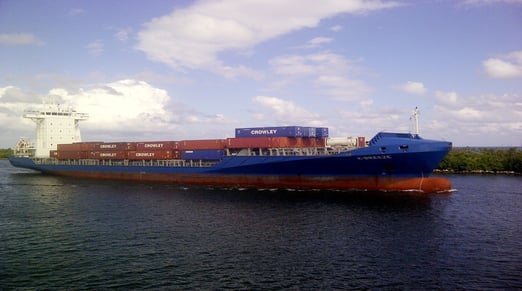 Departures and Arrivals Itinerary
Crowley is the only company that provides the departure and arrival itinerary so that you can track your package/cargo to the Port of Mariel. Check our departure itinerary by accessing the link below. In the options menu, fill in the fields with the data below:
Shipment Type: Full Container Load
Origin: US, Port Everglades
Destination: CU, Mariel
Purchase a Pre-Packaged Gift Combo
Crowley is now offering pre-packaged combos for you to send to a family member or friend in Cuba. Currently available for shipping is a pre-packaged food combo and/or an assortment of personal hygiene and cleaning products.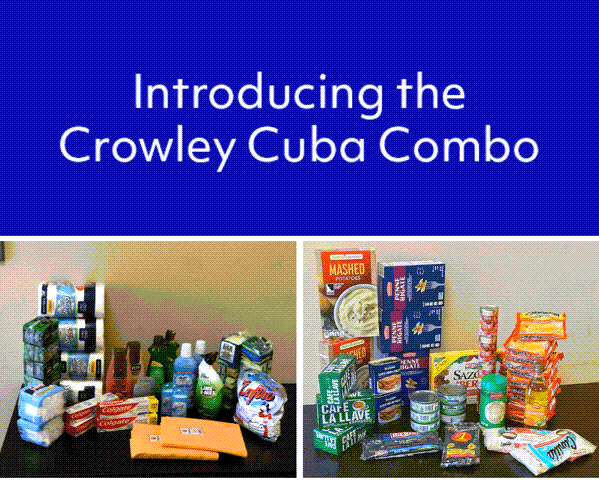 *Four (4) sailings per month equals one departure every week. Pick up in Havana directly through Cubapack. Crowley also provides home delivery services through Cubapack, for an additional cost; delivery rate is subject to province. Home delivery takes approximately 3-6 weeks once cargo/package arrives in Mariel, and is subject to customs formalities and external factors that may affect the process, such as lack of electricity, breakdown of processing equipment at destination, events, weather, fuel availability, etc