LNG Services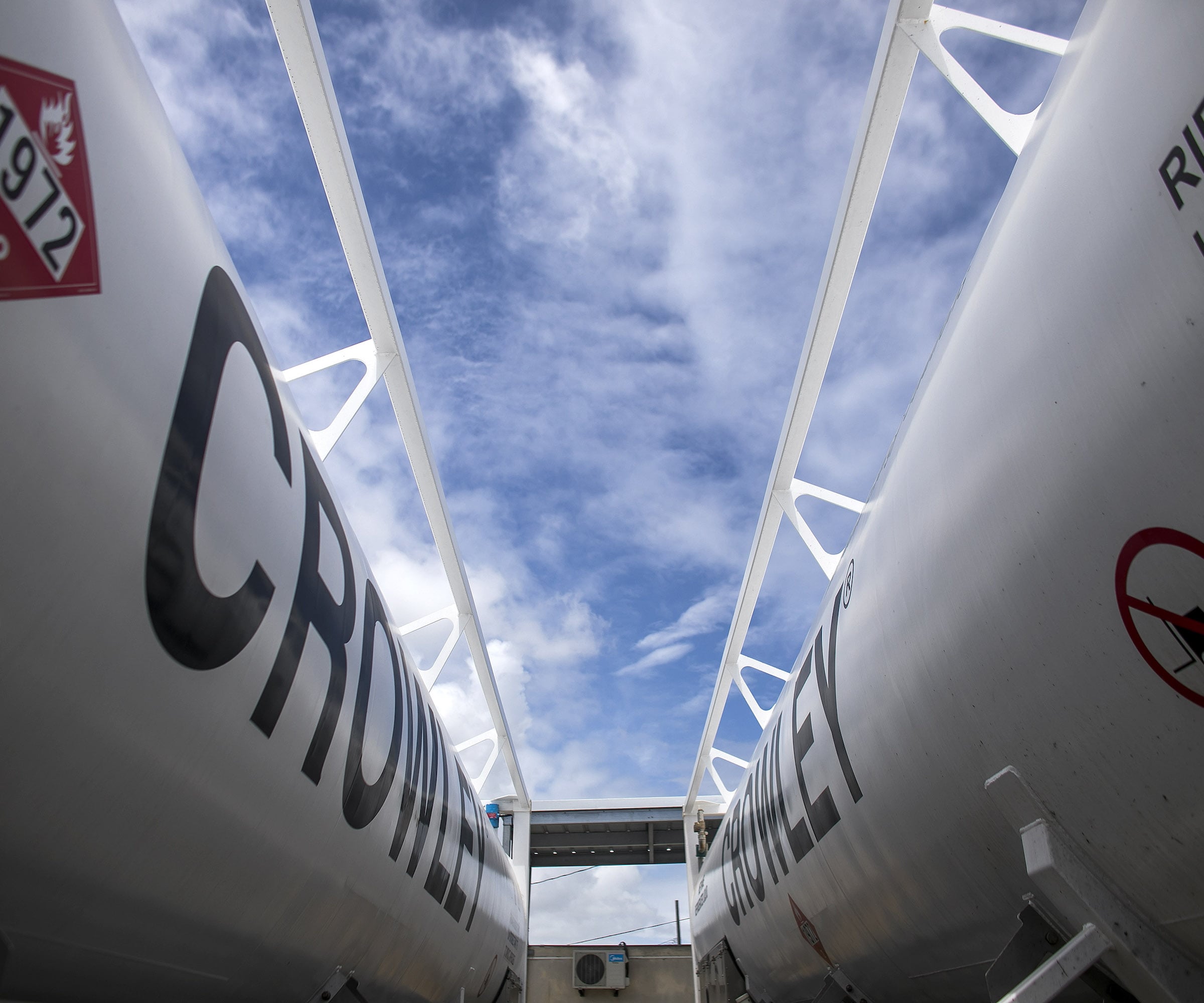 Crowley LNG Services
Crowley LNG is an integrated solutions provider with a focus on LNG distribution and marine bunkering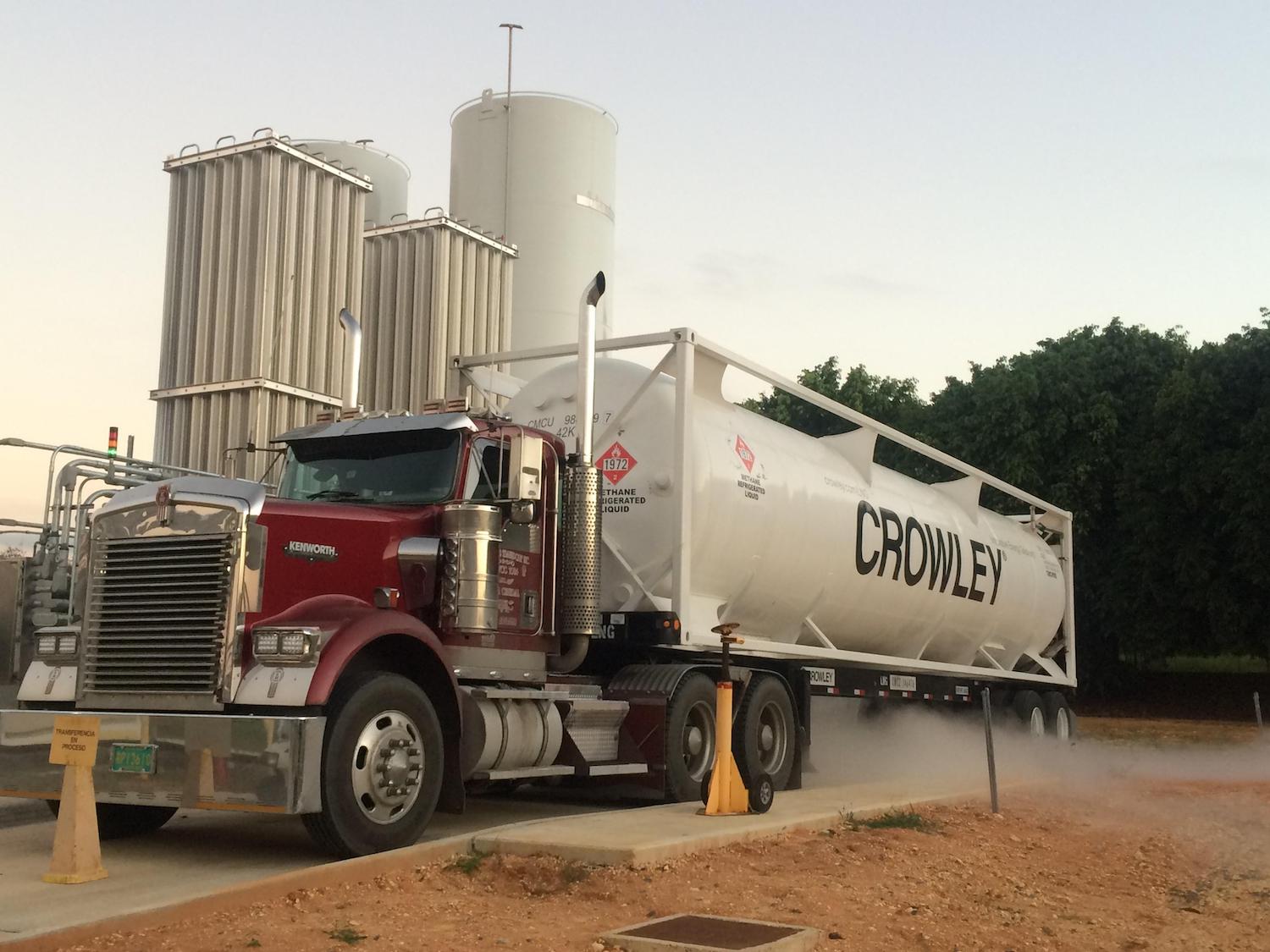 Integrated LNG Distribution Solutions serving the Americas
Crowley LNG is the pioneer in small-scale LNG distribution providing engineered technical solutions utilizing natural gas to achieve emission reduction goals and lower energy costs. Our capabilities include:
Supplying small-scale LNG for more than six years to a multitude of companies, such as bottlers, distilleries, pharmaceuticals, medical equipment manufacturers and large housing projects.
Integration with microgrid solutions that incorporate renewable energy sources for the most reliable and resilient system.
Capability to leverage Crowley Logistics' 65 years of experience for end-to-end, LNG supply chain solutions with one company as a single service provider.
LNG Capabilities
Crowley LNG is offers a wide range of solutions, including:
Ability to create a virtual LNG pipeline that connects the optimal LNG supply source to customer's needs.
A patented, small-scale shell and tube heat exchanger system that uses water to vaporize the LNG while also cooling the water to offset chillers and other needs – leveraging LNG's "free cold energy."
Utilizing the latest monitoring technology for maximum systems uptime and safety.
DOE authorized for LNG exports to Caribbean FTA and NFTA counties.
A fleet of 75 ISO containers for safe and reliable delivery.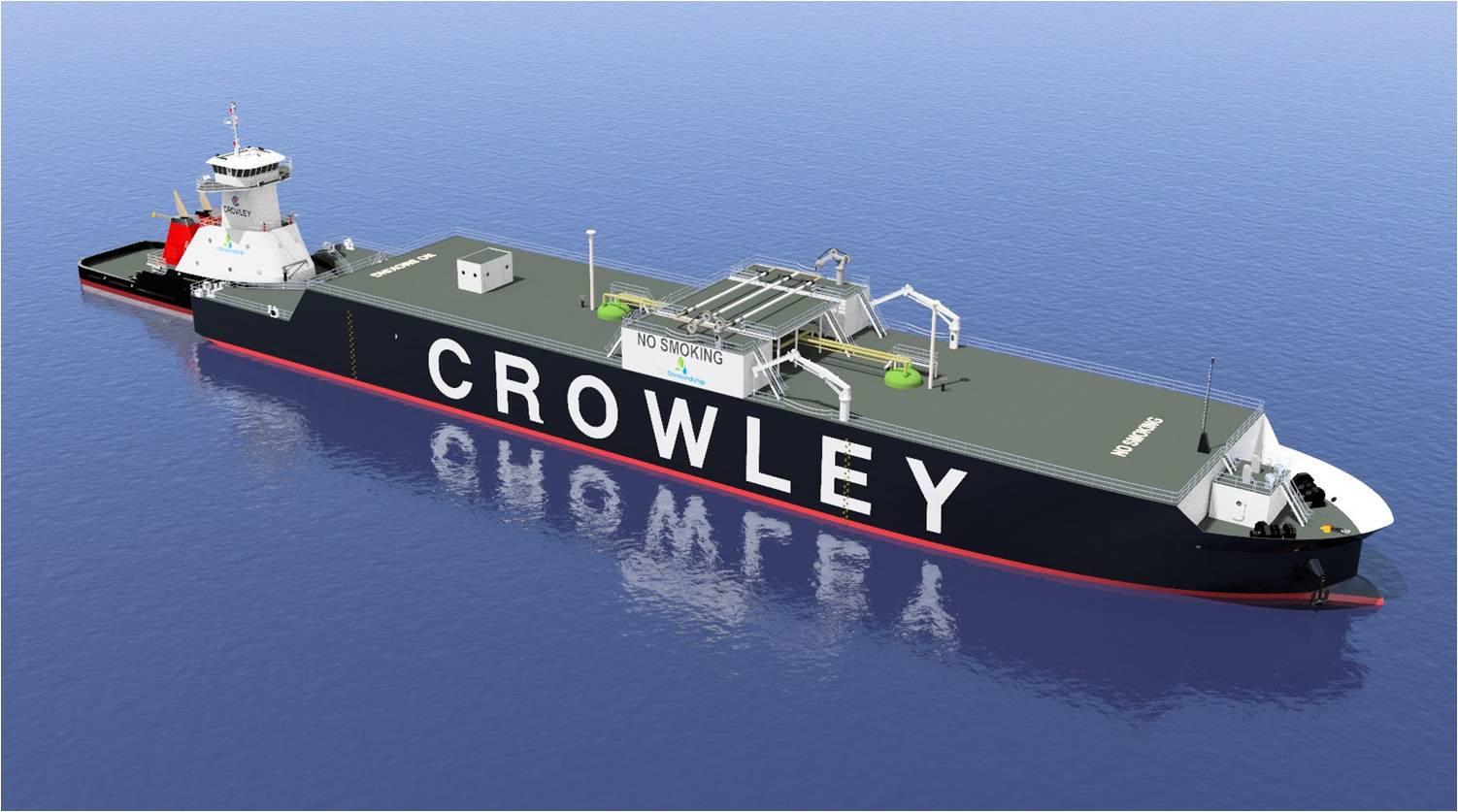 LNG Marine Bunkering
As the operator of the largest independent U.S. tank vessel fleet, container ships, and one of the earliest operators of LNG-fueled vessels, Crowley has the experience and expertise to provide marine bunkering services. Our expertise provides customers:
LNG bunkering technical proficiency developed through fueling and operating LNG-powered vessels.
Adhering to the most stringent safety and environmental protection standards.
LNG vessel and fuel system design and engineering, and construction management solutions to ensure successful new-build vessel and LNG retrofit projects.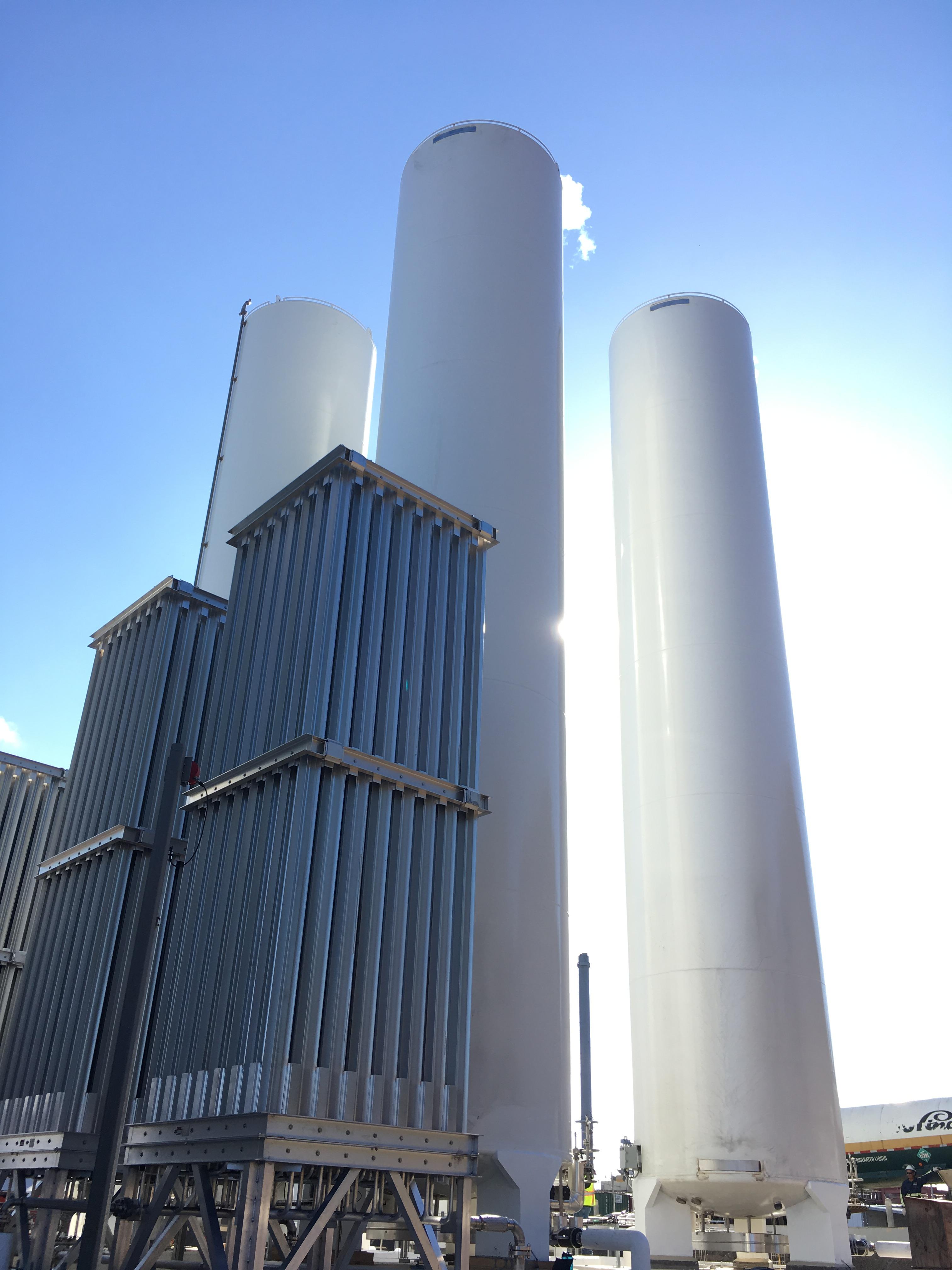 LNG Engineering Services
Crowley LNG offers fully integrated engineering consultation and support through a team of cryogenic and system experts that tailor LNG solutions to customer requirements.
Our engineering professionals deliver solutions that improve environmental performance and reduce energy costs with solutions that improve resiliency and efficiency.
Get In Touch With Our Team of Experts