Crowley Petroleum Services Honored with Elite Vessel Award for Safety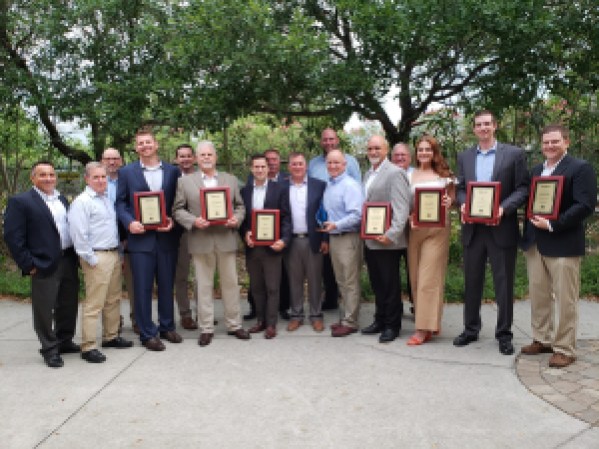 Marathon Petroleum Company LP (MPC) recently presented its Elite Vessel Award for the sixth consecutive year to Crowley Petroleum Services. The award recognizes the company's mariners and vessels who serve Marathon for outstanding performance and environmental protection.
The award, presented at a reception in Jacksonville, Fla., honors vessel operators for their customer service, dependability and exemplary performance in health, safety and environmental excellence. Select, high-performing Crowley mariners were chosen to represent their ships and crewmates at the award ceremony. Each mariner received a plaque to commemorate their team's achievements.
Crowley vessels recognized for 2018 included:
Tanker MT West Virginia (represented at the event by Captain James Cunningham)
Articulated tug-barge (ATB) Courage/650-5 (represented by Captain Darren Bates)
ATB Liberty/750-3 (represented by Second Mate Coronado Hickman)
Tanker MT Louisiana (represented by First Assistant Engineer Seth Green)
ATB Legend/750-2 (represented by Chief Mate Kyle O'Connor)
ATB Achievement/650-8
Tanker MT Ohio
"Crowley is committed to safe and reliable transportation, and we are proud of the dedicated service and professionalism that these honorees demonstrate every day," said Tucker Gilliam, vice president, petroleum services, Crowley.
"We appreciate the trust and partnership that Marathon has for our company and the men and women who serve the fleet."
About Crowley
Crowley is one of the largest independent operators of petroleum and chemical product tankers and barges in the U.S. In 2018, Crowley safely delivered more than 556 million barrels of petroleum products. The company and its subsidiaries operate 40 Jones Act-qualified, large petroleum transportation vessels with a combined capacity of more than 12 million barrels.
About Marathon
Marathon is a leading, integrated, downstream energy company headquartered in Findlay, Ohio. The company operates the nation's largest refining system with more than 3 million barrels per calendar day (bpcd) of crude oil capacity across 16 refineries. MPC's marketing system includes branded locations across the United States, including Marathon branded outlets. Speedway LLC, a subsidiary, owns and operates retail convenience stores across the United States.
Photo
Crowley and MPC personnel are pictured (from left to right): David Cawley, director, engineering; Dominic LaSenna, director of safety, health and security; Chris Peterson, vice president, operations and engineering; Cunningham; Jay Debruhl, director, operations; Bates; Gilliam; Jim Palmer, supervisor, marine scheduling; Vince Petrella, marine logistics commercial manager, MPC; Michael Kreeger, MPC senior marine analyst; Chairman and CEO Tom Crowley; John Ara, vice president, sales and chartering; Conrad Kuiken, director, operations; Hickman; Green; and O'Connor.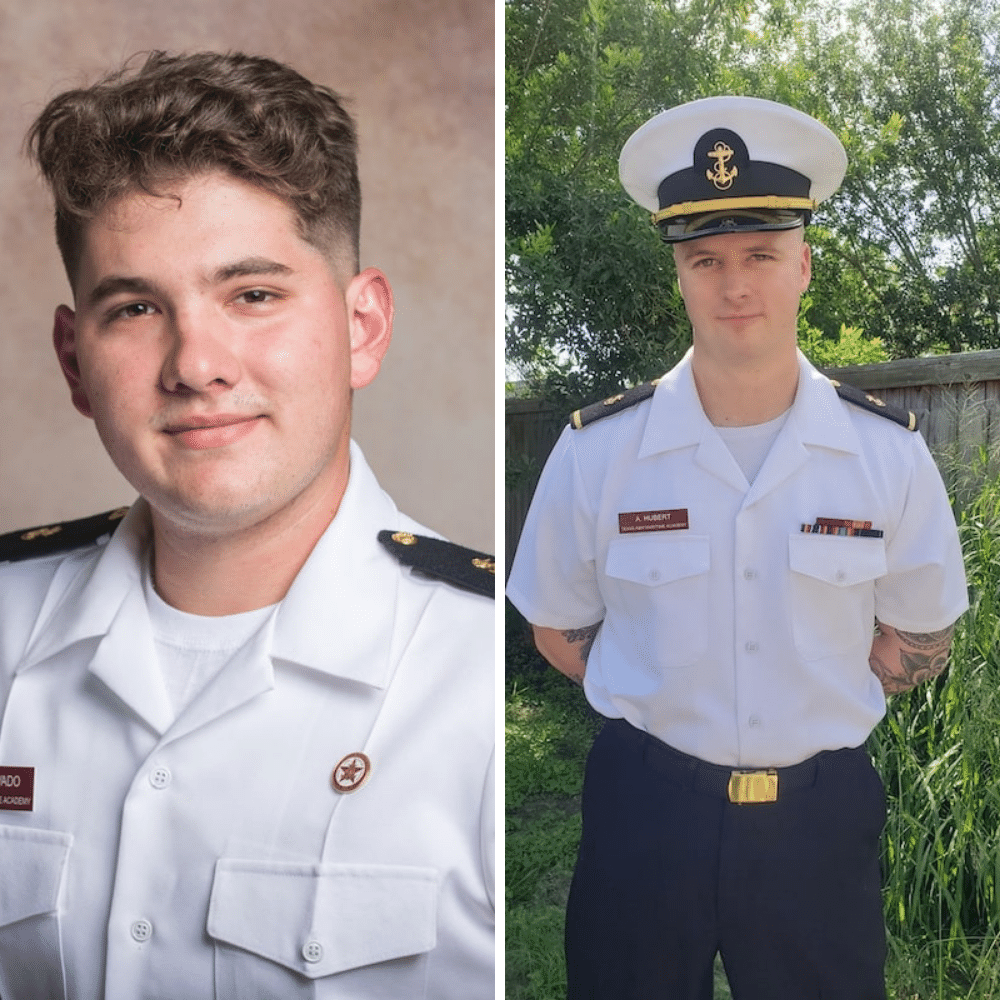 Press Releases
Two Texas A&M Students Earn Thomas B. Crowley Sr. Memorial Scholarships
Crowley Maritime Corp. has awarded Thomas B. Crowley Sr. Memorial Scholarships to Mavry Sepulvado and Andrew Hubert of the Texas A&M University Maritime Academy. The recipients earned the scholarships based on their academic performance, cadet shipping experience and interest in pursuing a career at sea. Sepulvado, a senior from New Caney, Texas, is pursuing a […]
Read More
Shipping & Logistics Announcements
Jamaica – National Holidays (Emancipation & Independence Day)
To our Crowley partners, In observance of Emancipation Day and Independence Day, our offices in Jamaica will be closed on Monday, August 2 and Friday, August 6 respectively. We will hold normal business office hours throughout the rest of the week. If you have any questions, please contact your sales or customer service representative at 1-800-CROWLEY. Thank you for your continued support.
Read More