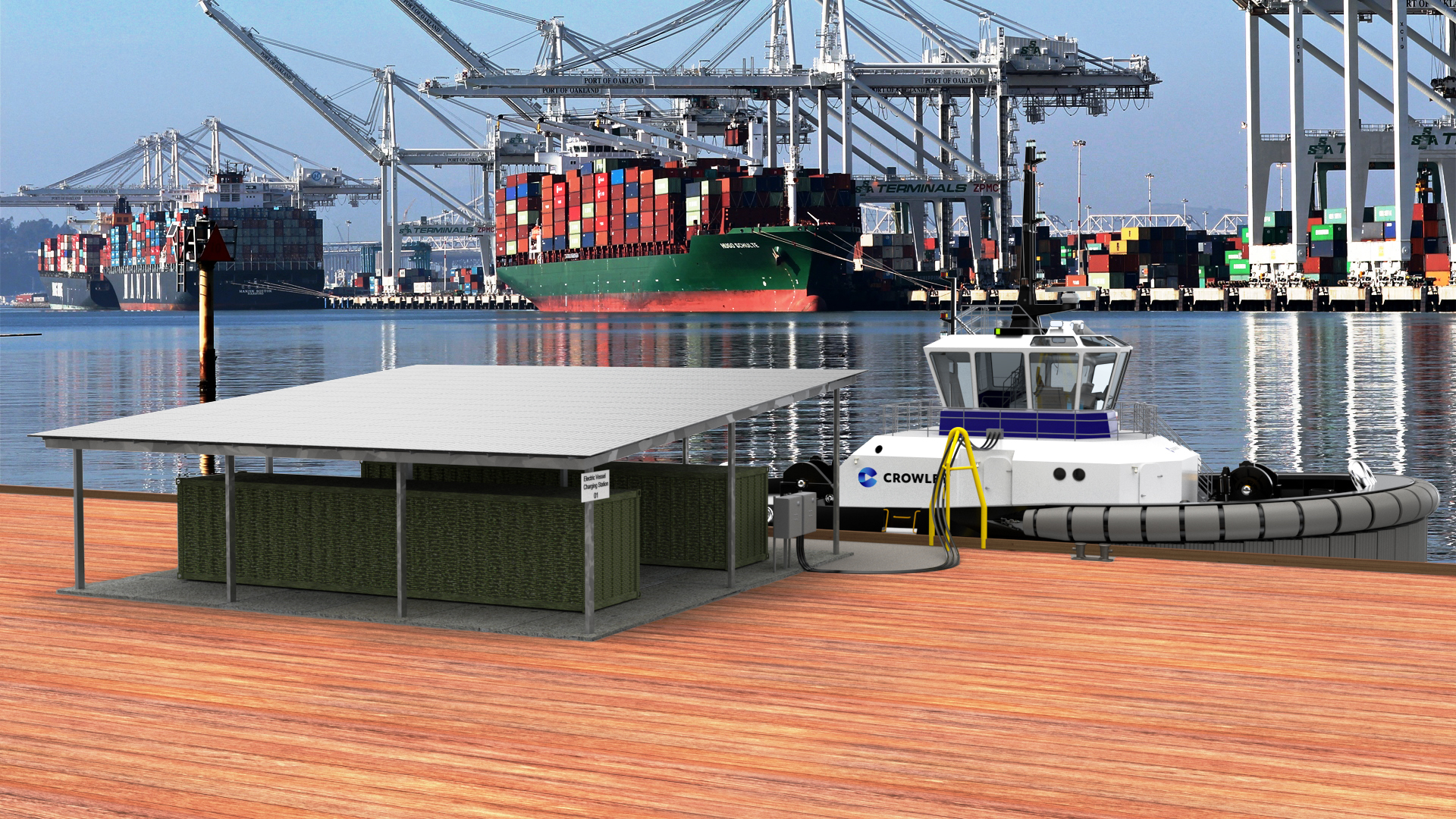 Port Electrification
Creating the port of the future.
As we plan for the future of sustainable shipping and the push towards net-zero emissions, we are working with our private and public partners to offer solutions to electrify current port infrastructure to ensure it supports the transition to cleaner energy.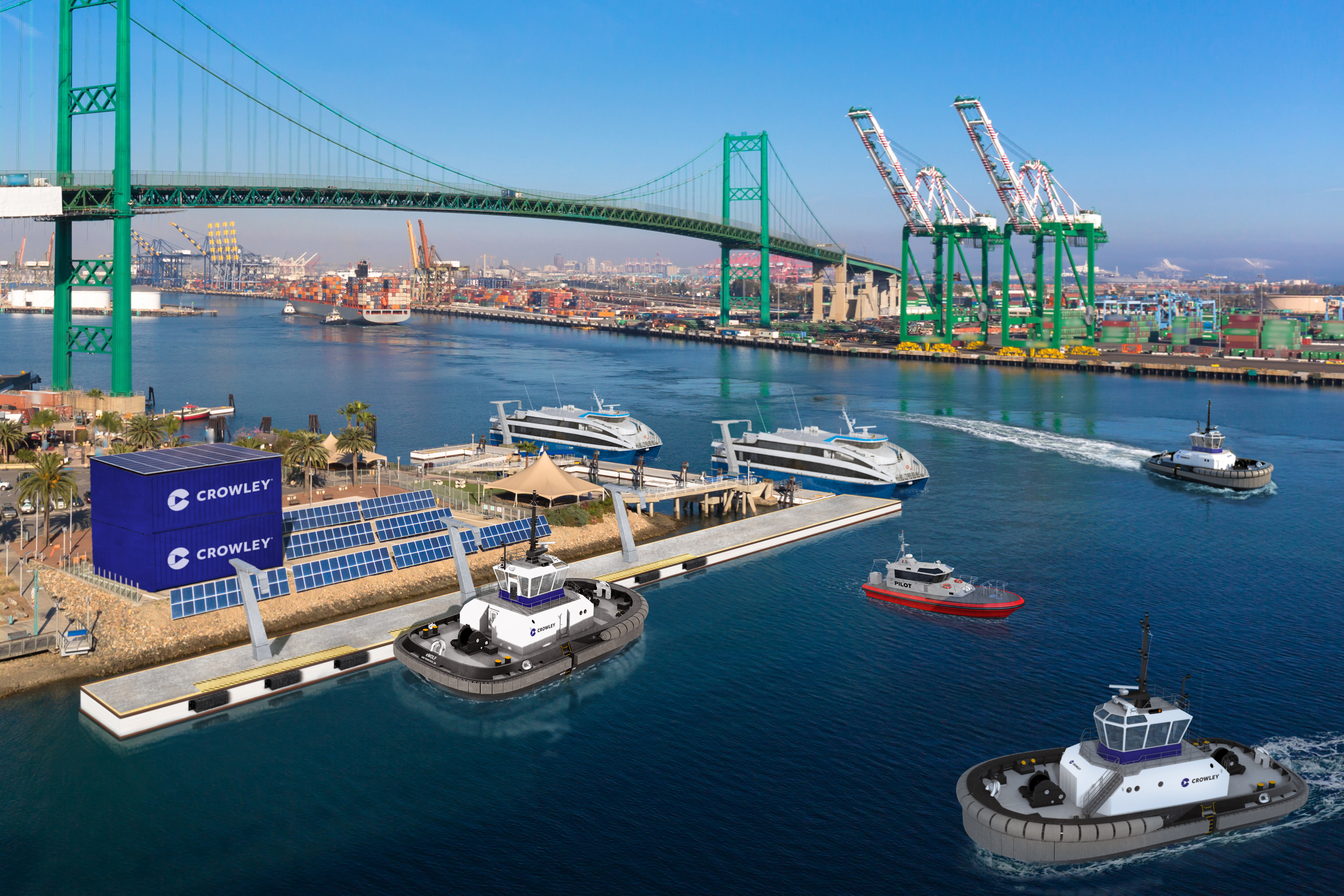 Our solutions include full planning and implementation of a port microgrid system to enable shore charging stations, emission barges, power barges, and e-tugs that also support the landside electrification needs for yard equipment, trucks, etc.
This Means:
Identifying gaps in clean energy refueling sources to support vessels operating on electric and renewable power.
Implementing sustainable practices in design and construction, operations, and administrative practices.
Adopting new technologies to reduce emissions in port.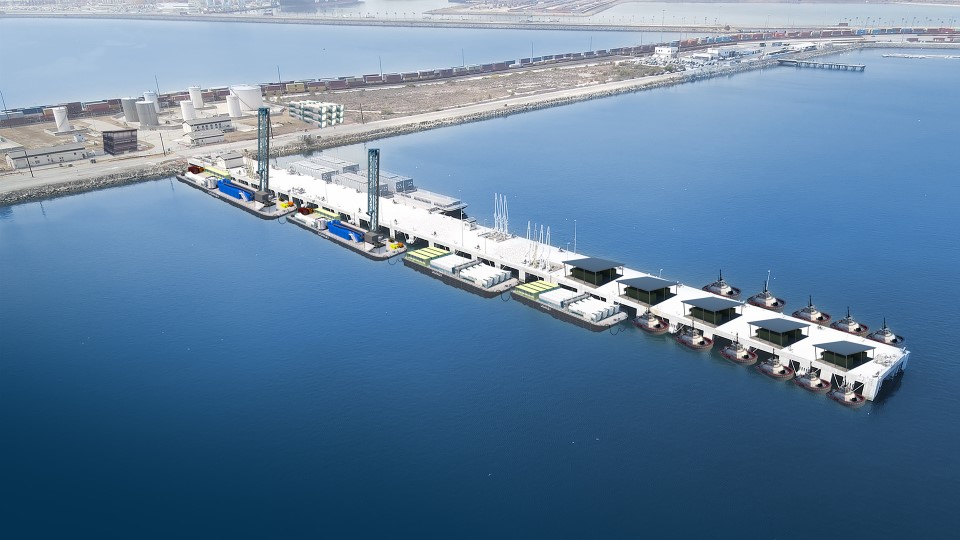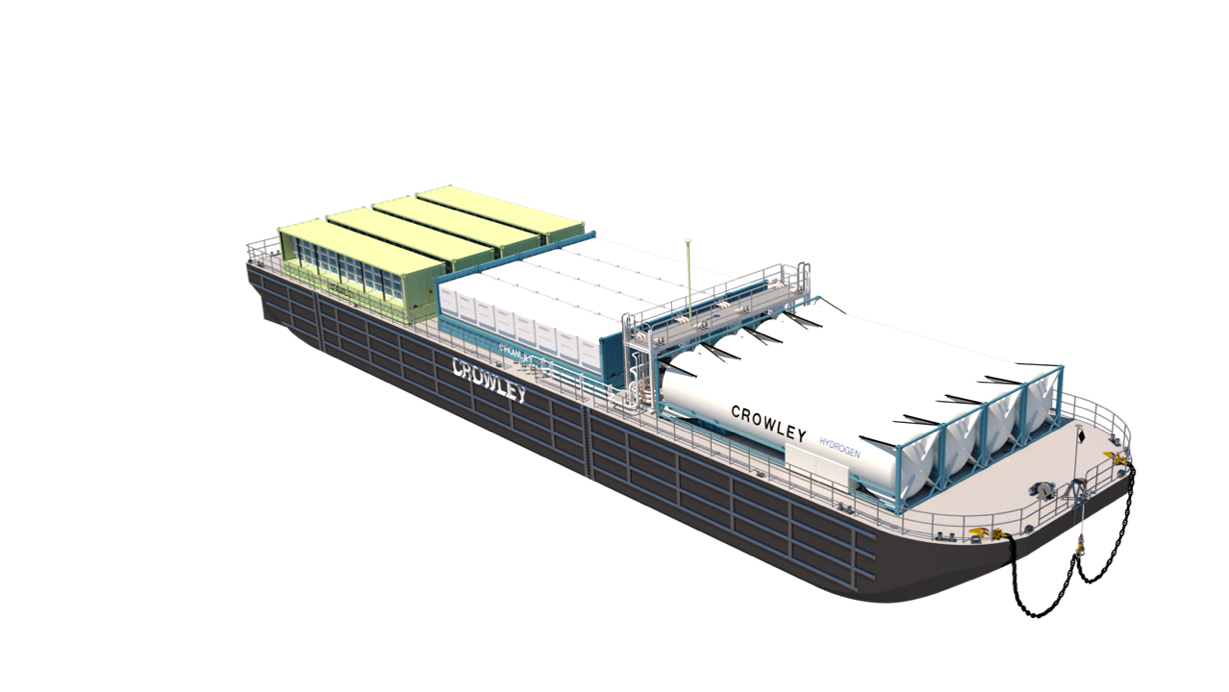 Mobilizing Shore Power – The Power Barge
Mobile power grid for placement anywhere in harbor or inside anchorages
Potential to cold iron at anchor
Mobile shore power for non-fleet vessels at berth
Reliable and adaptable to use without need for central grid integration.
Mass mobile power in catastrophic event or emergency
Reducing Emissions at Anchorage
The premier alternative to shore power, emission control barges can also act as a mobile charging grid for e-tugs and a solution for emissions treatment while at anchor. The don't require any costly ship modifications and they can be deployed rapidly upon arrival at anchor or in berth.
96% PM Removed
98% NOx Removed
99% Percent Removal of S02
Latest Crowley Shipping News
Get In Touch With Our Team of Experts