US Labor Day Holiday Hours 2017
2017-08-23
The following schedule outlines the US Labor Day (Monday, September 4th) holiday schedules for Crowley offices and ports.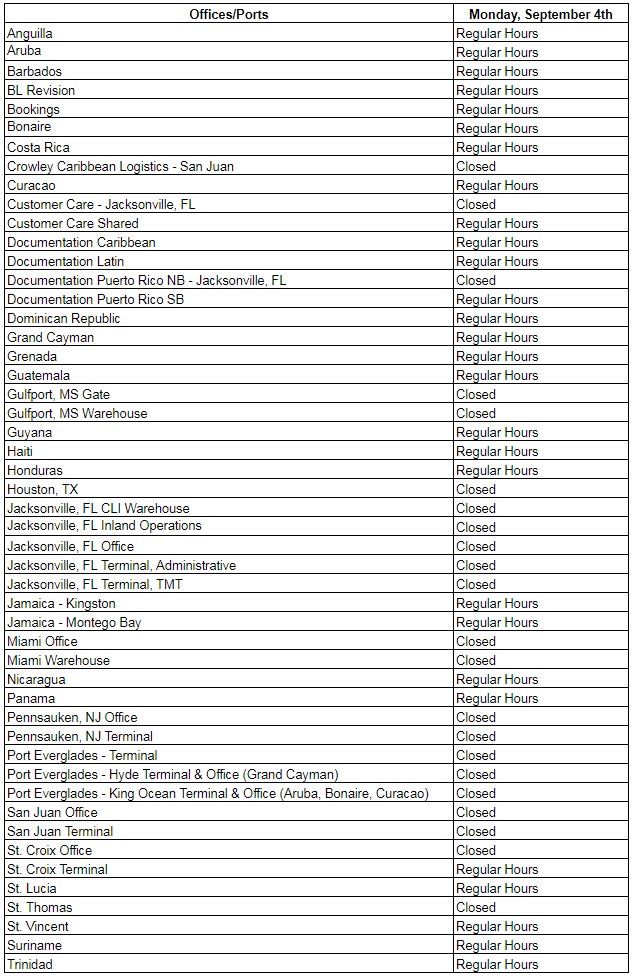 Documentation and cargo cut off times are subject to change in locations that will be closed or have limited operating hours.
If you have any questions, please contact your sales representative or the Customer Care Department at 1-800-CROWLEY.