[Update] Taino Construction – Main Engine
2016-12-07
Crowley is pleased to announce another milestone with the recent setting of the main engine onto Taíno, the second of the two new LNG powered Commitment Class ConRo ships for use in the ocean cargo trade between Jacksonville and Puerto Rico.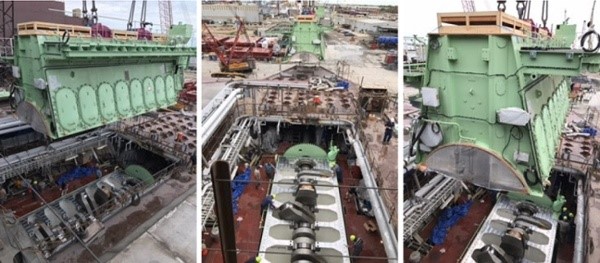 The engine, which generates 35,080 horsepower, was placed using a series of heavy lifts by 500-ton cranes. When fully assembled, the engine has a total weight of 759 metric tons and measures 41 feet high, 41 feet in length, and 14.7 feet wide.
Crowley is making a significant investment in the Puerto Rico trade to provide faster transit times while significantly reducing its carbon footprint.