TITAN Salvage's Mark Hoddinott Accepts Position as General Manager at ISU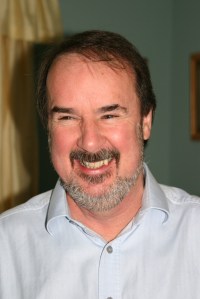 (Pompano, Fla.; Feb. 10, 2012) ­– TITAN Salvage's Mark Hoddinott has accepted the position of general manager for the International Salvage Union (ISU). The position will combine the role of secretary general with that of general manager. In this new role, Hoddinott will be responsible to the president of the ISU and its executive committee for the day-to-day running of the ISU and its work on relevant issues.  
He will start with ISU in April 2012 and will work closely with Secretary General Mike Lacey, who will be retiring at the end of the year, to ensure a smooth transition of responsibilities between them before Hoddinott takes up the position formally in October.
Hoddinott is well-known in the shipping sector and has extensive experience of the salvage industry, most recently as TITAN Salvage's global director, marketing and strategy. In this position, he was responsible for developing, delivering and managing TITAN's strategic marketing and business development plans.
"All of us at TITAN wish Mark all the best in his new position as GM of the ISU," said TITAN's Rich Habib, vice president. "We look forward to his administration of this important organization. The skills and deep knowledge of the salvage industry that were exhibited when he ran TITAN U.K. – the largest salvage depot in the U.K. – will stand him in good stead. Mark was instrumental in spearheading TITAN's push into Australasia, which demonstrates the type of fresh approach he is capable of."
Mark Hoddinott said of his appointment: "This is a terrific opportunity for me to work on behalf of the ISU's members on the many important issues facing the industry. I look forward to taking up the challenges and doing my best to promote the industry and build on Mike's work."
Hoddinott started his career at sea and he has a Master Mariner's Certificate.  He joined the UK's United Towing as a Salvage Officer in 1982 and subsequently he has served as Salvage Master, performing a number of notable salvage operations. He later moved into senior management with Howard Smith, then Adsteam, before joining US-owned Titan Salvage as its Managing Director, Europe.  Mark Hoddinott has also served on the ISU's Lloyd's Open Form Sub-Committee since its inception in 2006 and has been the Chairman of that committee for the past three years.
TITAN, a wholly owned Crowley Maritime subsidiary, is a worldwide marine salvage and wreck removal company based in Pompano Beach, Fla., that has performed over 350 salvage and wreck removal projects since 1980, including some of the most technically demanding projects ever undertaken. The company also has offices and equipment depots in Newhaven, UK, Singapore, and Australia. TITAN responds to vessel emergencies around the world and is able to mobilize a worldwide network of expert salvage professionals and specialized, portable equipment within hours of activation. TITAN is accessible 24 hours a day through the company's main dispatch telephone number, +1-954-545-4143. Additional information about TITAN may be found at www.titansalvage.com.
#     #     #