TITAN Salvage to Host American Salvage Association Fundraiser in Houston Jan. 22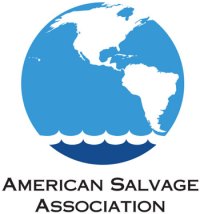 TITAN Salvage, Crowley Maritime Corp.'s Houston-based marine salvage, emergency response and wreck removal company, is hosting the American Salvage Association's (ASA) Education Committee Fundraiser on Thursday, January 22, at the Houston Maritime Museum. All proceeds from the event will support ASA Education Committee scholarships and science fair prizes.
"This is a wonderful opportunity for the greater maritime community to come together for a good cause," said Lindsay Malen, TITAN's director of business development and ASA Educational Committee member. "There is a shortage of seafarers and maritime support personnel, and we hope that this event will promote awareness and provide the funds necessary to help increase opportunities for younger generations interested in joining the maritime community."
Attendees will have the opportunity to explore the Maritime Museum and network amongst friends and colleagues, while enjoying cocktails, hors d'oeuvres and a dinner buffet.
"We are very thankful to the Houston Maritime Museum for donating their space and look forward to seeing HMM grow as an attraction for those who visit Houston."
Tickets for the ASA Education Committee Fundraiser are available here and cost $100 per person ($75 when purchasing two ore more) for non-ASA members, $75 for ASA members and $50 for young professionals. Tickets will also be available at the door.
Corporate sponsorships opportunities are available by contacting Lindsay Malen at Lindsay.Malen@TitanSalvage.com or 1(802)-999-8609. Corporate sponsors thus far include Cashman Equipment, Future Care, Martin Ottaway, McAllister Towing, Smit Salvage, and Svitzer Salvage.
About TITAN Salvage
TITAN, a wholly owned subsidiary of Crowley Maritime Corporation, is a worldwide marine salvage, emergency response and wreck removal company based in Houston, Texas, that has performed more than 450 salvage and wreck removal projects since 1980, including some of the most technically demanding projects ever undertaken. The company also has offices and equipment depots in the UK, Singapore & Australia. TITAN responds to vessel emergencies around the world and is able to mobilize a worldwide network of expert salvage professionals and specialized, portable equipment within hours of activation. TITAN is accessible 24 hours a day through the company's main dispatch telephone number, +1-832-850-4150. Additional information about TITAN may be found at www.titansalvage.com.
About American Salvage Association's (ASA) Education Committee
The American Salvage Association's (ASA) Education Committee is committed to promoting general maritime industry interest with a focus on marine salvage, and to help develop maritime industry expertise through interactive experience with ASA salvage professionals. Additional information can be found at www.AmericanSalvage.org/education-committee.php.
The ASA's Educational Committee's goal is to support career development in all maritime disciplines inclusive of, but not limited to, the development of both licensed and unlicensed seafarers, and encouragement for licensed officers to reach senior officer status and to gain experience at sea. For non-seafarers, the promotion of math, sciences, engineering, naval architecture, diving, environmental sciences, robotics, marine insurance, maritime law, ocean engineering, accounting, logistics, and other related fields is a focus of the Committee.