TITAN Salvage Appoints Capt. Ajay Prasad General Manager, Southeast Asia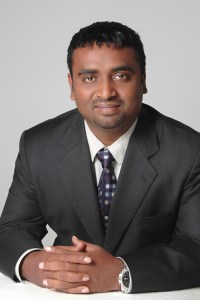 TITAN Salvage, Crowley Maritime Corp.'s marine salvage, emergency response and wreck removal company based in Houston, Texas, announced today that Capt. Ajay Prasad has joined its leadership team as general manager, Southeast Asia. The veteran mariner, who started his career at sea over 20 years ago, will be domiciled in TITAN's Singapore office, reporting to TITAN's Chris Peterson, vice president, and will oversee the company's business and operational activities in Southeast Asia, Australia, the Pacific Rim and Middle East.
Capt. Prasad has gained considerable industry insight throughout his career. He has worked together with technical ship managers overseeing chemical and gas tankers in commercial, operational and health, safety and environmental (HSE) roles, in addition to leading numerous investigations into serious maritime disasters and vessel casualties. With a master's in business administration from INSEAD, widely considered one of the world's finest business schools, Capt. Prasad brings both a wealth of managerial experience and operational knowledge to TITAN. He was instrumental in implementing informative, in-house training and consultancy programs with his previous employers, and has developed several workshops and training seminars for senior managers across the industry.
"Captain Prasad's exemplary background in operations; HSE; salvage; and marine management, will further strengthen Titan's Southeast Asia, Pacific Rim and global presence," said Peterson. "He is a great addition to our Singapore-based team and we are delighted to have him join TITAN and Crowley."
About TITAN Salvage
TITAN, a wholly owned subsidiary of Crowley Maritime Corporation, is a worldwide marine salvage, emergency response and wreck removal company based in Houston, Texas, that has performed more than 450 salvage and wreck removal projects since 1980, including some of the most technically demanding projects ever undertaken. The company also has offices and equipment depots in the UK, Singapore & Australia. TITAN responds to vessel emergencies around the world and is able to mobilize a worldwide network of expert salvage professionals and specialized, portable equipment within hours of activation. TITAN is accessible 24 hours a day through the company's main dispatch telephone number, +1-832-850-4150. Additional information about TITAN may be found at www.titansalvage.com.