Scott Hoggarth Promoted to Vice President, West Coast Harbor Ship Assist and Tanker Escort Services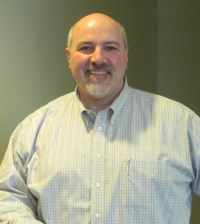 Crowley Maritime Corporation announced today that Scott Hoggarth has been promoted to vice president, West Coast harbor ship assist and tanker escort services. He has assumed new overall responsibilities for marine operations and engineering functions, as well as commercial results for Crowley's tug services offered in major U.S. West Coast ports.
Hoggarth will remain based in Seattle and continue to report to Rocky Smith, senior vice president and general manager, petroleum distribution and marine services.   
Of his new role, Hoggarth said, "My objective is to ensure that Crowley continues to provide customers with the most capable, environmentally friendly equipment, safely operated by the most highly trained crews in the industry, all while maintaining competitive rates." 
Hoggarth, who joined Crowley in 1987 as a tug dispatcher, has held numerous positions of increasing responsibility throughout his career. Under his direction since 2007, Crowley's harbor ship assist and tanker escort business has succeeded in a highly competitive market and is presently undertaking a fleet renewal program to improve the tugs' capabilities while reducing their environmental impacts.
"For Crowley, the effort to protect and improve the environment is not only a company-wide endeavor, but a way of life," said Hoggarth. "For example, we repowered our southern California harbor tugs to meet Tier 2 emission standards three years ahead of government requirements. We are also replacing our San Diego conventional tug fleet with modern technology tractor tugs that have been repowered to Tier 3 emission standards, also ahead of the regulatory requirement."
With Hoggarth's contributions throughout the years, Crowley has received high praise and recognition from industry partners and environmental organizations for its commitment to EcoStewardship. In 2013, Crowley was again awarded the Environmental Business of the Year award at the 62nd Annual Maritime Festival in Seattle. That award is presented each year to a company that demonstrates environmental initiative and leadership in helping the Port of Seattle maintain a low-carbon footprint. 
Crowley has also received special recognition by several environmentally focused organizations including the Chamber of Shipping of America's Jones F. Devlin Awards for Safety, the U.S. Coast Guard's William Benkert award for environmental excellence, the Washington Department of Ecology's Exceptional Compliance Program (ECOPRO) Award, the Pacific States/British Columbia Oil Spill Task Force's Legacy Award, and the San Pedro Bay Ports Clean Air Action Plan Air Quality Award.
Jacksonville-based Crowley Holdings Inc., a holding company of the 121-year-old Crowley Maritime Corporation, is a privately held family and employee-owned company. The company provides project solutions, transportation and logistics services in domestic and international markets by means of six operating lines of business: Puerto Rico/Caribbean Liner Services, Latin America Liner Services, Logistics Services, Petroleum Services, Marine Services and Technical Services. Offered within these operating lines of business are: liner container shipping, logistics, contract towing and transportation; ship assist and escort; energy support; salvage and emergency response through its TITAN Salvage subsidiary; vessel management; vessel construction and naval architecture through its Jensen Maritime subsidiary; government services, and petroleum and chemical transportation, distribution and sales. Additional information about Crowley, its subsidiaries and business units may be found on the Internet at www.crowley.com.
#     #     #