Refloating of the Concordia at Giglio Island: Set for Mon., July 14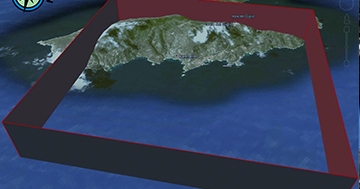 (Isola del Giglio, Italy; July 9, 2014) – The Crowley Maritime Corp. subsidiary TITAN Salvage and Micoperi salvage team have confirmed that the Costa Concordia refloating operation is set to go ahead starting on Monday, July 14.
As was the case for parbuckling, commencement of the operation is subject to authorization from the Observatory and also depends on the weather forecast over the next few days. Therefore, final confirmation of the start of the refloating operation will not be announced until the day before it actually begins. 
Given the amount of media interest and the number of requests we have been receiving in recent days from people who wish to be present at Giglio, we would ask media representatives intending to cover the operation to apply for accreditation by filling out the form provided on the website www.theparbucklingproject.com. 
Accreditation is mandatory also for journalists who were accredited in September 2013 at the time of the parbuckling operation. 
Considering the guidelines for the removal project, notably the priority of minimizing the impact of the operations on the local community and the economic activities on Giglio, the media briefing room will be set up at the school located at no. 41, Via Provinciale at Giglio Porto. 
The media briefing room will be open from 9.00 am on Sunday, July 13 for accredited media representatives to pick up their badges. A Wi-Fi service will also be available in the room. 
In the event of any change to the scheduled date of commencement of the refloating operation, new instructions will be sent to accredited media representatives at their respective email addresses. 
Again considering the imperative to mitigate the impact of the operation on the life and economy of Isola del Giglio, TV networks intending to broadcast live will be allowed to park one OB van only – of limited size and equipped with cable ducts – subject to availability of parking space in the vicinity of the Molo Verde jetty. The type of vehicle and date of arrival must be specified in the "Special requests" section of the accreditation form at www.theparbucklingproject.com. 
OB vans may park in the reserved area only from 6.30 to 8.00 am on Friday 11, Saturday 12 and Sunday 13 ofJuly.
For this reason, a temporary parking area will be open at the Campo Sportivo (sports field) in Giglio Campese. Also in this case, detailed information will be emailed to the interested parties. 
Restricted access ashore will only apply to the area in front of Hotel Demo's, while it is not expected that there will be any restrictions on swimming and no beaches will be closed. Conversely, there is in force a no-fly zone (attached). Restrictions also remain in force for shipping in the area around the Concordia.
Details of the logistics for the towing of the ship away from the island will be announced shortly. 
Source: http://theparbucklingproject.com/article/86/Refloating_of_the_Concordia_at_Giglio_Island:_accreditation_procedure_and_logistics