Jensen Maritime Hires Ray Isemann as Senior Sales Account Executive
Isemann Brings a Unique Blend of Shipyard and Administrative Experience to the Team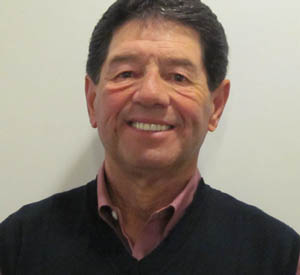 (SEATTLE; February 01, 2013) – Jensen Maritime, Crowley Maritime Corporation's naval architecture and marine engineering firm, recently hired Ray Isemann to serve as senior sales account executive in its Seattle office. In his new role, Isemann will be responsible for growing Jensen's business in the U.S. Gulf of Mexico, the U.S. East Coast and along the Mississippi River. Isemann will be responsible for increasing sales and maintaining customer relationships in each area. 
Isemann brings 42 years experience in the maritime industry to Jensen: 22 years of shipyard operations and management experience and 20 years of experience in executive sales and marketing programs in the U.S. East, West and Gulf Coast regions. Isemann specializes in identifying customer needs in new construction, repairs and conversions of marine equipment.  
"Ray's experience and relationships will not only help Jensen's New Orleans team grow the business within the area's energy, offshore and brown water sectors, his knowledge and connections will also benefit Jensen in global markets," said Jensen's Johan Sperling, vice president. "He will be a great asset to the team."
Before joining Jensen, Isemann worked for Trinity Marine Group, Halter Marine Group and most recently Bollinger Shipyard in Lockport, La. 
About Jensen Maritime:
Seattle-based Jensen Maritime Consultants, Inc., is a naval architecture and marine engineering firm owned by Crowley Maritime Corporation. The company offers a diverse range of consulting, design and engineering services developed from more than 50 years experience working around the world. Jensen is a recognized leader in the design of all types of vessels – particularly workboats, fishing boats and passenger ferries – and has built a favorable reputation on a long history of successful designs and conversions with close attention to engineering basics. The company's services include detail and conceptual design and engineering, lofting, regulatory and shipyard liaison as well as on-site consulting services and on-location assistance anywhere in the world. Additional information about Jensen may be found on the Internet at www.jensenmaritime.com.
#     #     #