Jensen Maritime Continues to Grow New Orleans Office with the Hiring of Lauren Gulkus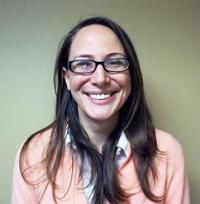 (NEW ORLEANS; November 29, 2012) – Jensen Maritime Consultants, Crowley Maritime Corporation's naval architecture and marine engineering firm, continues to grow its new office in the New Orleans business district with the hiring of Senior Administrator Lauren Gulkus. Reporting to General Manager Sergio Fifi, she is the latest in a string of recent hires positioned to fully staff this new office with industry leading expertise.
In her new role, Gulkus will be responsible for project and departmental administrative duties while also assisting in the development and documentation of business procedures. She will also support Jensen's ongoing sales and marketing efforts.
"We are agreesively continuing the growth of our New Orleans office through the hiring of skilled professionals like Gulkus," said Fifi. "She will be instrumental in office and administrative operations that will further our ability to do what we do best –vessel designs that are efficient to build and extraordinary to operate."
Gulkus graduated from Arcadia University with a bachelor's of arts in chemistry and biology. Before joining Jensen, she worked as an operations coordinator at Toxic Litigation Group, a customs compliance associate at Teva Pharmaceuticals USA and a customer service associate at Philadelphia Insurance Companies.
Seattle-based Jensen, which also has an East Coast office in Jacksonville, Fla., announced the establishment of a third office in New Orleans this past summer at 1515 Poydras Street, Suite 2030. The company plans to hire up to 10 highly talented employees for a variety of positions in the new office. Interested job seekers should visit www.jensenmaritime.com/careers for more information.
Jensen's strategic third office in New Orleans places the company in close proximity to many important customers and shipyards in the U.S. Gulf, as well as to Crowley's Houston-based solutions group, a Project Management Organization (PMOrg). Solutions provides marine project management services as a prime contractor for the energy and resource extraction industries. Customers who will benefit from Jensen's presence in the U.S. Gulf include regional shipyards and local operators, as well as clients in the offshore oil and gas, energy, fishing, workboat and brown-water industries.
About Jensen Maritime
Seattle-based Jensen Maritime Consultants, Inc., is a naval architecture and marine engineering firm owned by Crowley Maritime Corporation. The company offers a diverse range of consulting, design and engineering services developed from more than 50 years of experience working around the world. Jensen is a recognized leader in the design of all types of vessels – particularly workboats, fishing boats and fireboats – and has built a favorable reputation on a long history of successful designs and conversions with close attention to engineering basics. The company's services include detail and conceptual design and engineering, lofting, regulatory and shipyard liaison as well as on-site consulting services and on-location assistance anywhere in the world. Additional information about Jensen can be found on the Internet at www.jensenmaritime.com.
# # #