Jensen Announces Organizational Changes
(SEATTLE; Jan. 6, 2011) – Jensen Maritime announced today that Johan Sperling has been appointed vice president responsible for profit and loss, operations and personnel of the company, and Jonathan Parrott has been appointed vice president of new design development.
Both gentlemen will remain domiciled at Jensen's headquarters in Seattle, with Sperling reporting to Todd Busch, senior vice president and general manager of Crowley Maritime Corporation's technical services group, and Parrott reporting to Sperling.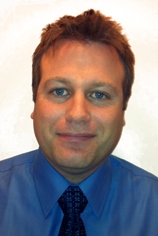 Sperling is a nine-year Jensen veteran and one of the company's former owners. He obtained his BS in Naval Architecture from the University of New Orleans. Also reporting to Sperling are Bob Horsefield, director of ship structures; Jerry LaCombe, manager of marine engineering; Craig Mork, manager of design and drafting; Eric Blumhagen, manager of naval architecture, and Roy Neyman, manager of projects.
Parrott, in his new role, will oversee the development of new designs for Jensen. He will work closely with new and existing customers to ensure projects are developed and designed to their specifications, as well as with the Jensen business development team to oversee the sales efforts for the company.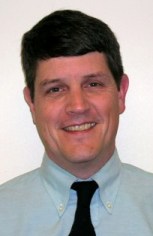 "Our focus for the future is to improve service to customers and energize the Jensen team. Johan and Jonathan are both well equipped to help us meet this goal," Busch said. "As Jensen enters its 50th year of service, we are looking forward to continuing to grow the company and expand our capabilities under their leadership."
Seattle-based Jensen Maritime Consultants, Inc., is a naval architecture and marine engineering firm owned by Crowley Maritime Corporation. The company offers a diverse range of consulting, design and engineering services developed from 50 years experience working around the world. Jensen is a recognized leader in the design of all types of vessels – particularly workboats, fishing boats and passenger ferries – and has built a favorable reputation on a long history of successful designs and conversions with close attention to engineering basics. The company's services include detail and conceptual design and engineering, lofting, regulatory and shipyard liaison as well as on-site consulting services and on-location assistance anywhere in the world.
Visit www.jensenmaritime.com to learn more about Jensen.
Visit www.crowley.com to learn more about Crowley.
# # #
Caption: Johan Sperling, right, and Jonathan Parrott, left