Dennis Brand to Rejoin TITAN Salvage as Director of Global Commercial Operations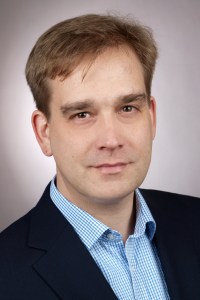 (POMPANO BEACH, Fla.; December 17, 2012) – Captain Dennis Brand will rejoin TITAN Salvage, Crowley Maritime Corporation's Pompano, Fla.-based, marine salvage and wreck removal company, as director of global commercial operations, reporting to company Managing Director Rich Habib on January 2, 2013.
As a member of the company's senior management team, Captain Brand will help shape strategic, operational and commercial business initiatives particularly as they relate to emergency response, securing salvage and wreck removal work for TITAN around the world.
"We welcome Captain Brand back to the TITAN team and look forward to his leadership as we continue along our very exciting path of international expansion and growth especially within emergency response," said Habib. "In addition to his strong claims experience, Dennis also shares a passion for the salvage side of the business having served in varying capacities including Salvage Master on several large projects including TITAN's wreck removal of New Flame off the coast of Gibraltar."
Prior to rejoining TITAN, Brand spent four years in various management positions including managing director of the Association of Hanseatic Marine Underwriters (VHT – Verein Hanseatischer Transportversicherer e.V., Hamburg & Bremen, Germany), an independent intermediary that advises maritime insurers and insured parties. During his time at VHT, Brand had a record of innovation and was charged with combining the company's Hamburg and Bremen operations into a solitary, streamlined organization with new procedures and systems to better serve ship owners and the marine insurance industries. He also co-founded Hanseatic Marine Consultants GmbH in Bremen and has shared his varied expertise as a consultant in surveying, towage, sea-trials, port planning, emergency response, casualty investigations and the like, all following his three years of experience sailing as a nautical officer aboard heavy-lift, Roll-On/Roll-Off and container vessels.
Brand earned a certificate of proficiency as a ship mechanic and a diploma from the University of Applied Sciences in Bremen in nautical sciences and industrial engineering, shipping. He is also a management-leveled master mariner with no limitations.
TITAN, a wholly owned Crowley subsidiary, is a worldwide marine salvage and wreck removal company based in Pompano Beach, Fla., that has performed over 350 salvage and wreck removal projects since 1980, including some of the most technically demanding projects ever undertaken. The company also has offices and equipment depots in Newhaven, UK, Singapore, and Australia. TITAN responds to vessel emergencies around the world and is able to mobilize a worldwide network of expert salvage professionals and specialized, portable equipment within hours of activation. TITAN is accessible 24 hours a day through the company's main dispatch telephone number, +1-954-545-4143. Additional information about TITAN may be found at www.titansalvage.com.
#  #  #