Daniel Babcock Joins Jensen to Lead Business Development Efforts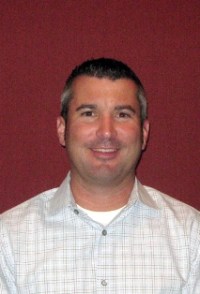 (SEATTLE; October 4, 2011) ­– Jensen Maritime, a Crowley Maritime Corporation company, has appointed Dan Babcock as manager of business development, reporting to Johan Sperling, vice president of Jensen. In this position, Babcock is responsible for business development in support of the organization's growth strategies. Camilla Oding, who was recently appointed marketing analyst, reports to Babcock. Both work out of the company's headquarters in Seattle.
Babcock brings 15 years of experience from a diverse background in operations management, product development and service engineering in support of the marine, railroad and aerospace industries. He spent three years as a service engineer in the marine industry, participating in vessel construction and commissioning at shipyards around the world. As a marine product manager, Babcock worked on marine hybrid propulsion solutions. He also brings experience in developing business partnerships and merger and acquisition strategies. His vessel experience ranges from escort tugs to offshore support vessels to ferries.
Seattle-based Jensen Maritime Consultants, Inc., is a naval architecture and marine engineering firm owned by Crowley Maritime Corporation. The company offers a diverse range of consulting, design and engineering services developed from 50 years experience working around the world. Jensen is a recognized leader in the design of all types of vessels – particularly workboats, fishing boats and passenger ferries – and has built a favorable reputation on a long history of successful designs and conversions with close attention to engineering basics. The company's services include detail and conceptual design and engineering, lofting, regulatory and shipyard liaison as well as on-site consulting services and on-location assistance anywhere in the world. Additional information about Jensen may be found on the Internet at www.jensenmaritime.com.
# # #