Crowley's Valdez Tug Operations to Be Featured on Science Channel This Thursday Evening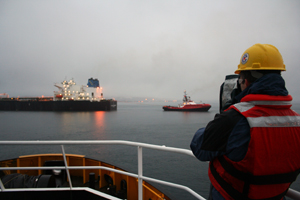 The Science Channel will feature Crowley's Valdez, Alaska, ship assist and escort tugs Nanuq, Tanerliq, Attentive, Guardian and Aware as they escort laden supertankers safely through the Prince William Sound. The show, "Heavy Metal Task Force," airs on the Science Channel this Thursday, March 1, at 8:00 p.m. (EST).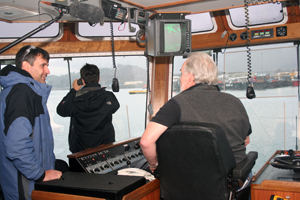 Check your local listings for the channel number and tune in to watch all the action, which includes extreme weather conditions, incredible local scenery, a display of the tugs' capable fire monitors and a demonstration of Crowley's high-horsepower tugs performing a tanker tether stop drill. During the drill, the crew aboard the Nanuq shows viewers in a simulated emergency how an out-of-control tanker can be stopped dead in its tracks, helping to avoid a spill.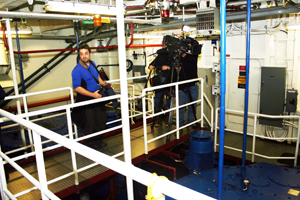 Don't miss the drama, wildlife and and Crowley's people in action during this international broadcast on Thursday night!