Crowley's Solutions Group Appoints New Vice President, Project Management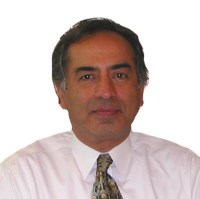 (HOUSTON; February 25, 2013) ­– Crowley Maritime Corporation's solutions group recently named Farhad Rajabi vice president of its project management team. He will work out of the group's Houston office and report to Craig Tornga, Crowley's vice president of solutions.
Rajabi's new role will leverage his 30 years of experience in project management and other marine solutions fields to establish objectives, plans, policies and procedures for the project management department. With Rajabi onboard, the solutions team plans to further provide more efficiently integrated solutions, and unmatched quality and safety standards that will in turn translate into overall cost and time savings to customers with unique and complex projects worldwide.
"We're thrilled to have someone of Farhad's caliber join our team," said Tornga. "The skills and know-how he brings to the solutions group not only complement our turnkey service offerings, it further provides customers with the thought leadership and innovative spirit our clients have come to know over the years."
Rajabi has held several positions in project management, offshore oil and gas projects, and LNG operations, naval architecture, engineering, and ship construction fields prior to joining Crowley. Most recently, he worked for Conoco/ ConocoPillips as manager of marine transportation for the company's Qatar Gas 3 Venture in Doha, where he was responsible for the acquisition, construction and operational readiness of the 10 state-of-the-art Super LNG carriers. He also served as vice president of ConocoPhillips Shipping and managed the floating systems division and business development efforts. While there he had global responsibility for design, construction, and commissioning of ConocoPhillips' ships, drill ships and other marine assets, including the Polar Tanker fleet. He was also responsible for the formulation of ConocoPhillips Marine Global Gas Strategy, and their Marine Gas Organization.
Rajabi earned bachelors' degrees in naval architecture from the Italian Naval Academy, in mechanical engineering from the US Naval Postgraduate School, and in Italian language and literature from the Institute of Dante Alighieri. He also holds a PhD in naval engineering from the US Naval Postgraduate School.
Crowley's solutions group is a Project Management Organization (PMOrg) providing marine solutions as a prime contractor for the energy and resource extraction industries. This specialized team, which has a Project Management Office (PMO) in Houston, Texas, provides turnkey marine solutions through the company's diverse capabilities, assets and world-class project management skills. The solutions group allows Crowley to provide greater value to customers with multifaceted marine and offshore construction-related projects.
Jacksonville-based Crowley Holdings Inc., a holding company of the 121-year-old Crowley Maritime Corporation, is a privately held family and employee-owned company. The company provides project solutions, transportation and logistics services in domestic and international markets by means of six operating lines of business: Puerto Rico/Caribbean Liner Services, Latin America Liner Services, Logistics Services, Petroleum Services, Marine Services and Technical Services. Offered within these operating lines of business are: liner container shipping, logistics, contract towing and transportation; ship assist and escort; energy support; salvage and emergency response through its TITAN Salvage subsidiary; vessel management; vessel construction and naval architecture through its Jensen Maritime subsidiary; government services, and petroleum and chemical transportation, distribution and sales. Additional information about Crowley, its subsidiaries and business units may be found on the Internet at www.crowley.com.
#     #     #