Crowley Veteran Craig Tornga Appointed VP of Stakeholder Relations in Alaska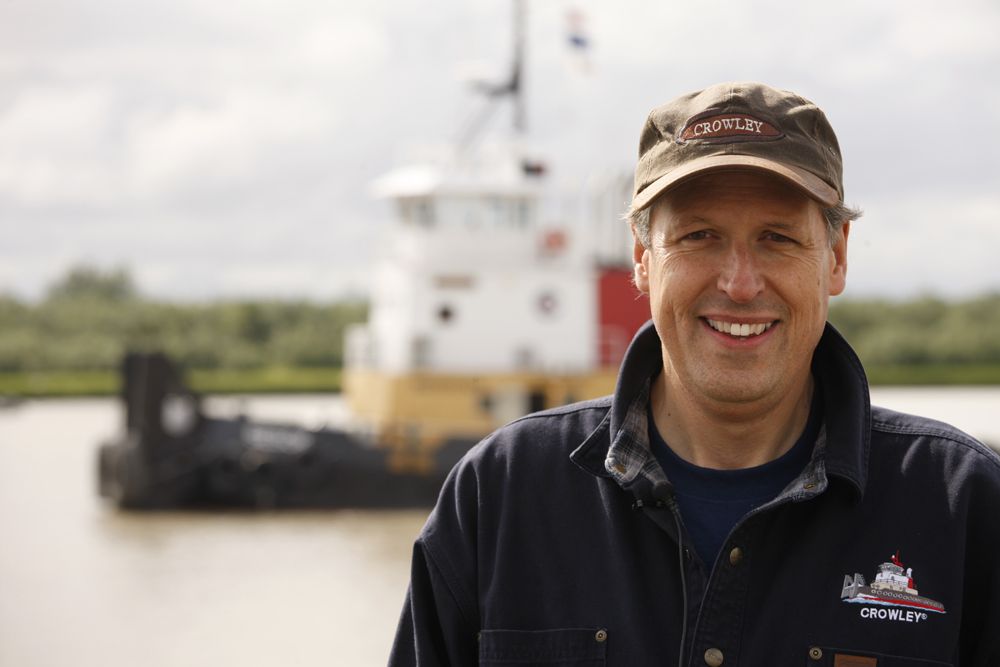 Crowley Maritime Corporation announced today that company veteran Craig Tornga has assumed the role of vice president of stakeholder relations for Alaska, and will coordinate with all of Crowley's Alaska business units to leverage relevant company relationships. Tornga will relocate from Houston to Anchorage, and continue to report to Rocky Smith, senior vice president and general manager, petroleum distribution and marine services.
"Crowley has been serving Alaska for more than 60 years and we are deeply rooted in the state," said Smith. "Craig is the ideal person to help us continue to build partnerships with government, regulatory agencies, native Alaska corporations, trade associations, citizen advisory boards and more. He has lived and worked in the state for many years and is well known and respected."
Tornga will work closely with Crowley's business units providing a diverse suite of services across the state – from fuel sales and distribution, including liquefied natural gas (LNG) importation and distribution, to marine solutions and offshore towing services. As guardians of Prince William Sound, Crowley tugs assist and escort tankers safely into and out of Valdez, and maintain a spill response capability for Alyeska Pipeline Service Company. And during the summer cruise months, Crowley manages the Ocean Rangers program for Alaska's Department of Environmental Conservation.
"I know what a special place Alaska is," said Tornga. "It is vitally important that we conduct our business in a transparent, cooperative, environmentally responsible manner for the benefit of all the stakeholders who live and work here. I look forward to working with a broad spectrum of people and groups on issues and projects that are mutually beneficial to Crowley and our great state."
Tornga began his career with Crowley in July 1977 as an ordinary seaman in Seattle, Wash. Over the years he held supervisory and managerial roles for the company in marine dispatch and customer service. In 1994, he was promoted to director of contract services, and in 1996 he was appointed general manager, oil industry services, and he relocated to Anchorage, Alaska, with his family. He later went on to manage the company's petroleum distribution, Valdez marine services, and North Slope energy support operations. In 2011, Tornga was tapped to lead Crowley's new marine solutions group in Houston, and earlier this year, he was appointed vice president of business development in Alaska. Tornga is a past recipient of the Thomas Crowley Award, the company's highest honor.
About Crowley Maritime Corporation
Crowley, a privately-held, family-owned company, has been serving Alaska for more than 60 years and today employs more than 600 people throughout the state. The company operates 22 fuel terminals in western Alaska and the rail belt, and continues to position itself as a leader in the Alaska fuel industry, providing transportation, distribution and sales of petroleum products to more than 280 communities across Alaska. Recently Crowley was granted approval by the Department of Energy (DOE) and the National Energy Board – Canada (NEB) to import Canadian-sourced liquefied natural gas (LNG) for supply, transportation and distribution throughout the Pacific Northwest and Alaska. The renewable, two-year import and export licenses allow the company to import up to 2.12 billion cubic feet (BCF) of LNG via truck in 10,700-gallon ISO tanks or in bulk via ocean-going vessels. Crowley also supports the energy industry on the North Slope with summer sealifts of large production modules and various marine transportation services, as well as engineering and project management services (such as the recent Furie Kitchen Lights topside and pipeline installation in Cook Inlet) through its marine solutions group. At the southern terminus of the trans-Alaska oil pipeline, Crowley provides tanker escort and docking services in Valdez Harbor and Prince William Sound for Alyeska Pipeline Service Company's Ship Escort/Response Vessel System, utilizing some of the most technologically advanced and powerful tugboats in the world.  For more information, please visit www.CrowleyAlaska.com.