Crowley Promotes Jose "Pache" Ayala to Vice President, Puerto Rico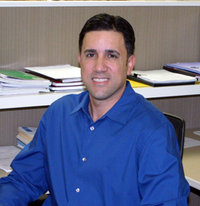 (Jacksonville, Fla., February 1, 2012) – Crowley Maritime Corporation announced today that Jose "Pache" Ayala has been promoted to vice president, Puerto Rico. Ayala will remain in San Juan, and will now report to John Douglass, senior vice president and general manager of Puerto Rico and Caribbean services.
In his new role, Ayala will oversee all liner operations on the island, provide support for local sales management, and work to enhance Crowley's service offerings. He will also act as the primary company representative when dealing with the Puerto Rico Ports Authority, government officials, shipping associations and major customer accounts in the region. 
"Pache has made great strides managing costs, forming an extremely efficient management team and building an outstanding rapport with customers," said Douglass. "His experience and determination to streamline operations and find the best solutions for customers have helped improve the company's responsiveness and services in Puerto Rico, and will only continue driving operational excellence."
Prior to his promotion, Ayala had been general manager of the company's Puerto Rico liner operations, directing port operations, equipment control, information technology, and materials management, as well as carrying out financial and administrative duties. He joined Crowley in 2009 as an intermodal manager in Jacksonville, and prior to that, had spent 12 years with Crowley in the late 1980s-90s in barge operations.
"I look forward to working with everyone on the Crowley team to take our operations to the next level, create more growth opportunities and expand our capabilities and offerings for our customers," said Ayala. 
Crowley and its predecessor company have been serving the Puerto Rico market since 1954, longer than any other carrier in the trade. The company, with about 200 Puerto Rico employees, is the number one shipping line between the U.S. and Puerto Rico, transporting more goods to and from the island than and other line, and has the most weekly sailings between the island commonwealth and the U.S. mainland.
Jacksonville-based Crowley Holdings Inc., a holding company of the 120-year-old Crowley Maritime Corporation, is a privately held family and employee-owned company. The company provides project solutions, transportation and logistics services in domestic and international markets by means of six operating lines of business: Puerto Rico/Caribbean Liner Services, Latin America Liner Services, Logistics Services, Petroleum Services, Marine Services and Technical Services. Offered within these operating lines of business are: liner container shipping, logistics, contract towing and transportation; ship assist and escort; energy support; salvage and emergency response through its TITAN Salvage subsidiary; vessel management; vessel construction and naval architecture through its Jensen Maritime subsidiary; government services, and petroleum and chemical transportation, distribution and sales. Additional information about Crowley, its subsidiaries and business units may be found on the Internet at www.crowley.com.
#     #     #