Crowley Opens Full-Service Project Management and Logistics Solutions Office in Singapore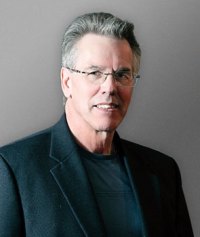 Because of changing market conditions and a commitment to proactively support the global needs of its customers, Crowley Maritime Corp.'s solutions group has expanded its presence in the Asia Pacific market by opening a new project management office in Singapore.
The office is located at 77 Robinson Road on the 34th floor of the Robinson Building and can be contacted at +65 6809 2160. William Hill, PMP, has relocated from Crowley's Anchorage office to Singapore where he has assumed the position of director, business development, and will manage the project support office. Hill has been with Crowley for more than six years as director, projects and director, business development, in Alaska working numerous sealift and marine projects for major oil, gas and Engineering, Construction and Procurement Management (EPCM) customers.   
Crowley's expansion allows the company to better support customers in the oil and gas mining; ECPM; and Engineering, Procurement, Installation and Commissioning (EPIC) industries, who are increasingly embarking on large-scale onshore and offshore projects and require additional support and resources including full-service project management and logistics solutions.
"We've seen an increase in customers requiring service in the region and as part of our commitment to consistently evaluate and expand service offerings to meet such needs, we have decided that a physical location with local personnel in Singapore was necessary," said Hill. "It will allow us to not only have in-person management of our assets in the area, but will also provide better, more timely communication with our current and potential customer base."
In addition to the newly opened solutions office in Singapore, Crowley subsidiary TITAN Salvage also maintains a local presence with a 45,000 square-foot site west of the city, allowing for more rapid emergency response in the region.
Crowley's solutions group is a Project Management Organization (PMOrg), providing marine solutions as a prime contractor for the energy and resource extraction industries. This specialized team, which has its main Project Management Office (PMO) in Houston, Texas, provides turnkey marine solutions through the company's diverse capabilities, assets and world-class project management skills. The solutions group allows Crowley to provide greater value to customers with multifaceted marine and offshore construction-related projects. For more information visit www.crowley.com/solutions.
Jacksonville-based Crowley Holdings Inc., a holding company of the 122-year-old Crowley Maritime Corporation, is a privately held family and employee-owned company. The company provides project solutions, transportation and logistics services in domestic and international markets by means of six operating lines of business: Puerto Rico/Caribbean Liner Services, Latin America Liner Services, Logistics Services, Petroleum Services, Marine Services and Technical Services. Offered within these operating lines of business are: liner container shipping, logistics, contract towing and transportation; ship assist and escort; energy support; salvage and emergency response through its TITAN Salvage subsidiary; vessel management; vessel construction and naval architecture through its Jensen Maritime subsidiary; government services, and petroleum and chemical transportation, distribution and sales. Additional information about Crowley, its subsidiaries and business units may be found on the Internet at www.crowley.com.