Crowley Now Offering Weekly LCL Services Between Puerto Rico and Central America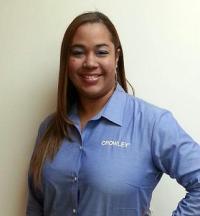 (GUAYNABO, Puerto Rico; June 3, 2013) – Crowley Maritime Corporation's Caribbean logistics group is now offering regularly scheduled, weekly less-than-containerload (LCL) services to and from San Juan, Puerto Rico, and select countries within Central America.  The new service utilizes Crowley vessels and allows for added accountability by giving customers a single point of contact within Crowley, ensuring that their cargo movement is managed and monitored effectively and reliably.
This new service moves freight from San Juan, Puerto Rico, on Fridays, to San Jose, Costa Rica; San Salvador, El Salvador; Guatemala City, Guatemala; San Pedro Sula and Tegucigalpa, Honduras; Managua, Nicaragua, and Panama City and Colon, Panama, and back.
"By using our own vessels for this service, Crowley can better manage a shipment's movement through the supply chain while reducing the potential for service failures," said Michelle Pacheco Rivera, manager, freight services. "We take the time to listen to our customers and work to continually grow our Caribbean logistics services to meet their needs. Having faithfully served both regions for more than a half a century with liner and logistics services, customers can be confident that this latest service offering is another step towards total cargo and supply chain solutions."
Last year, the company expanded its Puerto Rico distribution center by adding almost 50,000 square feet.  This was the first in a series of enhancements to improve the company's ability to provide a wider suite of synergistic shipping and logistics services to customers who have freight moving through Puerto Rico and to set the stage for the LCL offering into and out of Central America.
Crowley customers are already familiar with the company's longstanding history of service in Central America and in Puerto Rico.  The company continues to upgrade its vast equipment fleet, adding more than 3,000 pieces this year,  and its online cargo management system so that customers not only have the right equipment for the move, but also real-time tracking and receiving information along with product allocations, order processing, inventory control and delivery confirmation offerings. 
Customers in need of this new service should dial 1-800-CROWLEY (press 1) or 1-787-793-8575. 
With a single phone call customers can arrange for not only LCL service between Puerto Rico and Central America but also complete shipping and logistics services, including liner shipping from Jacksonville, Fla., Pennsauken, NJ, Panama, Colombia, Asia and 24 islands in the Caribbean; door and scheduled deliveries; air freight; export and import consolidations; cargo insurance; warehousing and inventory management; customs brokerage; freight forwarding; Hacienda tax clearance; intra-island trucking; full containerload (FCL) transportaion; cross docking; cargo segregation; container loading; pick & pack; packing and crating; labeling, and scanning services to facilitate cargo tracking. 
Jacksonville-based Crowley Holdings Inc., a holding company of the 121-year-old Crowley Maritime Corporation, is a privately held family and employee-owned company. The company provides project solutions, transportation and logistics services in domestic and international markets by means of six operating lines of business: Puerto Rico/Caribbean Liner Services, Latin America Liner Services, Logistics Services, Petroleum Services, Marine Services and Technical Services. Offered within these operating lines of business are: liner container shipping, logistics, contract towing and transportation; ship assist and escort; energy support; salvage and emergency response through its TITAN Salvage subsidiary; vessel management; vessel construction and naval architecture through its Jensen Maritime subsidiary; government services, and petroleum and chemical transportation, distribution and sales. Additional information about Crowley, its subsidiaries and business units may be found on the Internet at www.crowley.com.
#     #     #
Caption: Michelle Pacheco Rivera