Crowley Names New Vice President of Strategic Initiatives and Marketing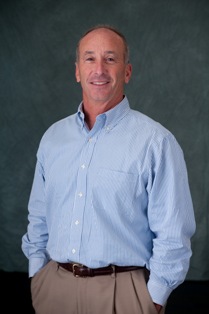 (Jacksonville, Fla.; October 1, 2010) – Crowley Maritime Corp. announced today that Carl R. Fox has been named vice president of strategic initiatives and marketing for the liner and logistics business units.
In this role, he is responsible for formulating strategic market and trade lane reviews for potential growth of Crowley's liner business, and developing and overseeing its vessel and infrastructure replacement programs. He will also assist logistics to identify market segment growth opportunities.
This position will ultimately help to better align customers' needs with Crowley's wide array of services by targeting the best solutions for the many different challenges they face. Identifying service gaps – places where Crowley can do more for its customers – is of special importance.
Fox will be domiciled in Jacksonville, Fla., and will report to Senior Vice President and General Managers, John Hourihan, Latin America services; John Douglass, Puerto Rico/Caribbean services; and Steve Collar, logistics.
"Crowley is pleased to have Carl on board to help us hone the marketing and strategic initiatives for liner and logistics – and to help us develop a thorough asset replacement program." said Chairman, President, & CEO Tom Crowley. "He brings a wealth of knowledge and experience, and we look forward to what he will add to the company."
Fox previously worked for Crowley from 1987 to 1995, with responsibilities for business development and process improvement.
On his return to the company, Fox commented: "I chose to come back to Crowley because it is a solid company with a outstanding culture, and because it has a wide range of career opportunities. The company has a great reputation of being uniquely positioned in the marketplace," Fox explained. "I'm proud to be a part of it once again and to help take it to the next level."
Most recently Fox served as senior vice president for Sea Star, where he provided leadership for sales, marketing, customer service, pricing, and yield management.
Jacksonville-based Crowley Holdings Inc., a holding company of the 118-year-old Crowley Maritime Corporation, is a privately held family and employee-owned company. The company provides diversified transportation and logistics services in domestic and international markets by means of six operating lines of business: Puerto Rico/Caribbean Liner Services, Latin America Liner Services, Logistics Services, Petroleum Services, Marine Services and Technical Services. Offered within these operating lines of business are the following services: liner container shipping, logistics, contract towing and transportation; ship assist and escort; energy support; salvage and emergency response through its TITAN Salvage subsidiary; vessel management; vessel construction and naval architecture through its Jensen Maritime subsidiary; government services, and petroleum and chemical transportation, distribution and sales. Additional information about Crowley, its subsidiaries and business units may be found on the Internet at www.crowley.com.
# # #