Crowley Names Laura Yellig New Vice President of Highway Petroleum Sales in Alaska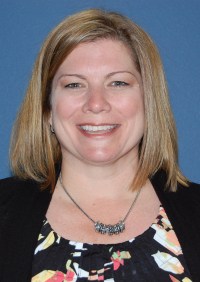 (ANCHORAGE, Alaska; May 24, 2012) ­– CPD Alaska LLC, the petroleum transportation, distribution and sales unit of Crowley Maritime Corporation in Alaska, announced today that Laura Yellig has joined the company as vice president, highway petroleum sales. Yellig will report to Bob Cox, vice president of petroleum distribution.
In her new position, Yellig will be responsible for overseeing Crowley's petroleum sales and distribution business along the interior Alaska highway system, which includes eight terminal locations, including Anchorage, Valdez and Fairbanks, and direct delivery to 49 retail service stations.
"I'm thrilled to be joining the Crowley team," said Yellig. "Crowley is well positioned to understand and serve the unique needs of the Alaskan petroleum customer. I look forward to leveraging the talent of our employees and our collective knowledge of the industry to grow our business and drive positive changes for our customers and the communities we serve."
"Laura is a great addition to Crowley. Her wealth of experience and vision fit perfectly with our team's mission to offer the best petroleum solutions for the Alaskan community," said Cox.
Prior to joining Crowley, Yellig worked at Shell Oil Products where she led the wholesale sales and operations business in the Northwest including the direct-to-wholesale market strategy transition, spearheaded the implementation of a national automated inventory management, and centralized dispatch operation for Shell's more than 5000 direct delivered service stations.  She also led the retail operations support group and pipeline joint ventures business for Shell during her 18 year tenure. She holds a Bachelor of Business Administration – Operations Management from New Mexico State University and a Master of Business Administration from Rice University in Houston, Texas.
Crowley is strongly positioned as a leader in the Alaska fuel industry, providing transportation, distribution and sales of petroleum products to more than 280 communities across Alaska. Crowley supports the energy industry on the North Slope with summer sealifts of large production modules and various marine transportation services. At the southern terminus of the trans-Alaska oil pipeline, Crowley provides tanker escort and docking services in Valdez Harbor and Prince William Sound for Alyeska Pipeline Service Company's Ship Escort/Response Vessel System, utilizing some of the most technologically advanced and powerful tugboats in the world. Crowley also provides tanker assist and escort services at Tesoro Alaska Company's Nikiski refinery in Cook Inlet. To learn more about Crowley in Alaska, visit: www.crowleyalaska.com.  
To learn more about Crowley Maritime Corporation, the 120-year-old, privately held company providing project solutions, transportation and logistics services around the world, please visit: www.crowley.com.
#     #     #
Related News:
Crowley Promotes Julia Shemesh to Vice President and Deputy General Counsel
Crowley Names Roger King New Senior Corporate Safety Director
TITAN Salvage's Mark Hoddinott Accepts Position as General Manager at ISU