Crowley Names Ketra Anderson New Director of Safety, Security, Quality & Environmental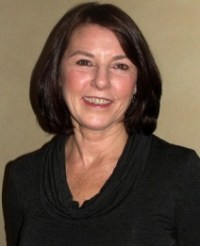 (JACKSONVILLE, Fla.; Jan. 5, 2011) ­- Crowley Maritime Corporation announced today that Ketra Anderson has been named director of safety, security, quality and environmental (SSQE). She is domiciled in Crowley's Seattle, Wash., office, and will report to Cole Cosgrove, vice president of SSQE.
In her new role, Anderson will ensure that the services Crowley provides to its customers conform to established procedures and requirements. She will be primarily responsible for Crowley's adherence to international and domestic quality standards while defining processes to prevent deficiencies and encourage continual improvement as they relate to four key elements: safety, security, quality and environment. 
She will oversee Crowley's quality management system that provides the framework for the business units affected by those certifications.  The management system includes annual internal vessel, facility and office audits; third-party verification audits; document control and monthly measurements of key metrics.
"Ketra has continually demonstrated her ability to manage and improve Crowley's quality process on-board our vessels as well as ashore," Cosgrove said. "Her strategic view and approach to our quality system and document control processes make her well deserving of the promotion." 
Anderson began working with Crowley when she served as a freight traffic manager/office manager for the Bethel, Alaska-based Kuskokwim Transportation Co., which had joint business ventures with Crowley. She formally began her career at Crowley in 1986 in as a specialist in vessel operations. In 2001, she transitioned to coordinator for the crewing department, and was later promoted to senior administrator for SSQE. Most recently, she held the position of manager of SSQE. Anderson attended the University of Alaska and earned degrees in business and marketing. Anderson has resided in Alaska until recently.
Crowley adheres to quality standards set by both international and domestic agencies, including ISO (International Organization for Standardization) 9000 and 14000, International Safety Management (ISM), Tanker Management and Ship Assessment's Ship Inspection Report Programme (TMSA SIRE), the American Waterway Operators (AWO) Responsible Carrier program, the Environmental Protection Agency's Smartway program and OSHA's Strategic Partnership program.
Jacksonville-based Crowley Holdings Inc., a holding company of the 119-year-old Crowley Maritime Corporation, is a privately held family and employee-owned company. The company provides marine solutions, transportation and logistics services in domestic and international markets by means of six operating lines of business: Puerto Rico/Caribbean Liner Services, Latin America Liner Services, Logistics Services, Petroleum Services, Marine Services and Technical Services. Offered within these operating lines of business are: liner container and breakbulk shipping; logistics; contract towing and transportation; harbor ship assist and tanker escort; energy support; salvage and emergency response through its TITAN Salvage subsidiary; vessel management; vessel construction and naval architecture through its Jensen Maritime subsidiary; government services, and petroleum and chemical transportation, distribution and sales. Additional information about Crowley, its subsidiaries and business units may be found on the Internet at www.crowley.com. 
#     #     #