Crowley Fuels Names Jasper Hall New Vice President of Highway Petroleum Distribution in Alaska
Crowley Fuels LLC, the Alaska-based petroleum transportation, distribution and sales unit of Crowley Maritime Corporation, announced today that Jasper Hall has been promoted to vice president of highway petroleum distribution. Hall will remain domiciled in Anchorage and report to Rocky Smith, senior vice president of petroleum distribution and marine services.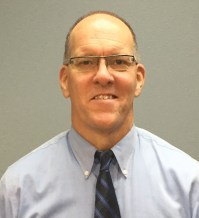 Hall, a 12-year Crowley veteran, will now be responsible for overseeing Crowley's fuel sales and distribution business across the interior Alaska highway system, which includes line haul deliveries to retail and commercial customers and eight terminal locations: Anchorage, the Mat-Su Valley, Kenai, Talkeetna, Fairbanks, Delta Junction, Glennallen and Valdez.
"I'm very proud of the Crowley team, and I am grateful for this opportunity," said Hall. "Crowley is a market leader and is well positioned to understand and serve the unique needs of our petroleum customers in Alaska. I look forward to continuing to apply the talent of our employees, and our collective knowledge of the industry, to grow our business and drive positive changes for our customers and the communities we serve. Moreover, I pledge that we will remain true to our core values of safety, integrity and high performance."
"Throughout his years at Crowley Fuels, Jasper has demonstrated strong leadership, a passion for the business, and care for the people of Crowley Fuels and the communities we serve," said Smith.  "He is well positioned to help us realize the opportunities ahead as we look to provide safe, reliable fuel services to the homes and businesses of the Alaskan community."
Hall is a fourth-generation Alaskan who has worked in the fuel distribution business for more than 20 years. He joined Crowley in 2005 and has held positions of increasing responsibility, leading terminal, logistics and project teams across the state. He holds a bachelor's degree in business administration and finance from the University of Alaska-Fairbanks, a master's degree from Multnomah University in Portland, Ore., and a Project Management Professional (PMP) certification from the Project Management Institute.
Crowley is a leader in the Alaska fuel industry, providing transportation, distribution and sales of petroleum products to more than 280 communities across Alaska. Since 2011, Crowley has made substantial investments in new equipment – including tractors, local delivery trucks and tank trailers – that have helped to achieve higher dependability, productivity and safety – key factors for the company being awarded the "Alaska Safe Truck Fleet of the Year" four out of the last five years. Additionally, Crowley's fleet of double-hulled marine vessels sets the standard for safety and environmental stewardship in Alaska. To learn more about Crowley's petroleum distribution business in Alaska, visit www.crowleyfuels.com.
For information about parent company, Crowley Maritime, the 125-year-old marine solutions, energy and logistics services company, please visit www.crowley.com.