Crowley Featured in FreshFruitPortal's "Opinion: fine tuning refrigerated cargo loading to avoid losses"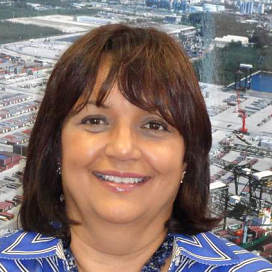 Moving time-sensitive perishable cargo in refrigerated containers (reefers) requires extra care and attention. Thousands of exporters of frozen and fresh fruit and vegetables depend on reliable equipment to get their cargo from A to B on time, and most importantly, intact.
While making sure to hire a dependable and experienced shipping or trucking company is crucial, exporters can also take precautionary steps to further protect their cargo before it sets sail or hits the road.
Crowley Maritime Corporation always make sure to provide customers with the most up-to-date and reliable reefers to move their goods. But like any quality piece of equipment, there is a science to how to use them most effectively. A few missteps in the process can mean spoiled produce and a big blow to an exporter's finances.
Crowley's Janet Ramos (shown) has provided FreshFruitPortal readers with a list of best practices exporters can use for loading perishables in reefers and avoid the risks of improper loading. Click here to read this important information.