Crowley Enters Liquefied Natural Gas (LNG) Market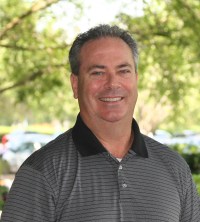 Acquires Carib Energy as Initial Strategic Step
(JACKSONVILLE, FL; May 8, 2013) – Crowley Maritime Corporation's petroleum services group is entering the Liquefied Natural Gas (LNG) market by acquiring Carib Energy LLC.  Florida-based Carib Energy, founded in 2011, was the first company to receive a small scale, 25-year, LNG export license from the U.S. Department of Energy (DOE) for LNG transportation from the U.S. into Free Trade Agreement (FTA) countries.
While Crowley's overall strategic focus on the LNG market will span several of its diversified business lines and leverage its storied history and success in the marine, project management, energy and transportation fields, Carib Energy provides an induction into the emerging energy market from which the company can grow its concentration on LNG transportation.
A Crowley LNG services group has been formed within Crowley's petroleum services business unit. It is being headed up by Vice President of Business Development Matt Jackson, who reports to Rob Grune, senior vice president and general manager, petroleum services. This team will marshal Crowley's extensive resources to serve the LNG market through LNG vessel design and construction; transportation; product sales and distribution, and full-scale, project management solutions.   
"Crowley has a myriad of business lines, each with overlapping expertise perfectly positioned to develop a strong footprint in the LNG market," said Tom Crowley, company chairman and CEO. "Whether it's designing the next LNG bulk transport vessel, transporting ISO tanks via Crowley's regularly scheduled liner service, arranging special carriage via our global logistics network or providing project solutions for LNG discovery and extraction; Crowley has the service portfolio to provide turnkey solutions within the LNG space."
The acquisition of Carib Energy, which becomes a wholly owned subsidiary of Crowley Petroleum Services, now provides Crowley an immediate book of business for the supply, transportation, and distribution of LNG via 10,000 gallon ISO tanks.  While Carib Energy has a pending DOE application to supply LNG transportation services into non-FTA countries, its current licensing allows them, and now Crowley, to supply cost-efficient, environmentally friendly LNG from the U.S. to both commercial and industrial customers within the Caribbean and Central and South America – all countries where LNG is an attractive commodity thanks to its low price point in the face of growing power supply costs.  Carib Energy is also cementing its involvement in future LNG fuel bunkering for ships transiting between the U.S. and Caribbean markets.
"The Carib Energy acquisition is an exciting opportunity for Crowley to utilize a combination of its core competencies including marine solutions, logistics planning and execution and associated technical and project management capabilities in an area that is by all measures growing rapidly both within the U.S. and abroad," said Grune. "We look forward to playing a pivotal role with both new and existing customers as they strive to provide safe and reliable LNG distribution assets and services."
As part of the Carib Energy acquisition, Greg Buffington (shown), the company's president, will join Crowley as vice president of Carib Energy, reporting to Jackson. Buffington will continue to develop and expand the company's Caribbean and Central America opportunities for small-scale LNG applications.  His experience is deeply rooted within the international propane gas industry where he spent 31 years in varying capacities. He was the founder of EFG Industries, an international supplier of liquefied petroleum gas (LPG) equipment, engineering and plant construction.
"We are very pleased to welcome Greg to the Crowley family," said Jackson.  "He shares our understanding of the exponential business potential for LNG as well as our corporate values. He knows our 'One Crowley, One Team' approach will allow us to leverage a multitude of experience towards a common goal of success within this vastly untapped energy market."
LNG facts from the Center for Liquefied Natural Gas (CLNG):
LNG, or liquefied natural gas, is natural gas that is cooled to -260° Fahrenheit until it becomes a liquid and then stored at essentially atmospheric pressure. Converting natural gas to LNG, a process that reduces its volume by about 600 times allows it to be transported. Once delivered to its destination, the LNG is warmed back into its original gaseous state so that it can be used just like existing natural gas supplies. When returned to its gaseous state, LNG is used across the residential, commercial and industrial sectors for purposes as diverse as heating and cooling homes, cooking, generating electricity and manufacturing paper, metal, glass and other materials. LNG is not stored under pressure and it is not explosive. LNG vapors (methane) mixed with air are not explosive in an unconfined environment. When exposed to the environment, LNG rapidly evaporates, leaving no residue on water or soil. 
About Crowley:
Crowley's Jacksonville-based petroleum services group is one of the largest independent operators of petroleum barges and tankers in the United States specializing in bulk petroleum and chemical transportation. The company has proven itself as an innovator and leader in petroleum and chemical transportation through the aggressive development of its state-of-the-art articulated tug barge (ATB) and tanker fleet which ranges in size from 20,000 DWT to 45,800 DWT. Crowley adheres to the most stringent safety and environmental protection standards while  providing safe and  reliable transportation services.  Parent company, Crowley Holdings Inc., is the holding company of the 121-year-old Crowley Maritime Corporation.  The privately held family and employee-owned company  provides project solutions along with transportation and logistics services in domestic and international markets by means of six operating lines of business: Puerto Rico/Caribbean Liner Services, Latin America Liner Services, Logistics Services, Petroleum Services, Marine Services and Technical Services. Offered within these operating lines of business are: liner container shipping, logistics, contract towing and transportation; ship assist and escort; energy support; salvage and emergency response through its TITAN Salvage subsidiary; vessel management; vessel construction and naval architecture through its Jensen Maritime subsidiary; government services, and petroleum and chemical transportation, distribution and sales. Additional information about Crowley, its subsidiaries and business units may be found on the Internet at www.crowley.com.