Crowley Doubles Warehouse Space for Logistics Customers in Jacksonville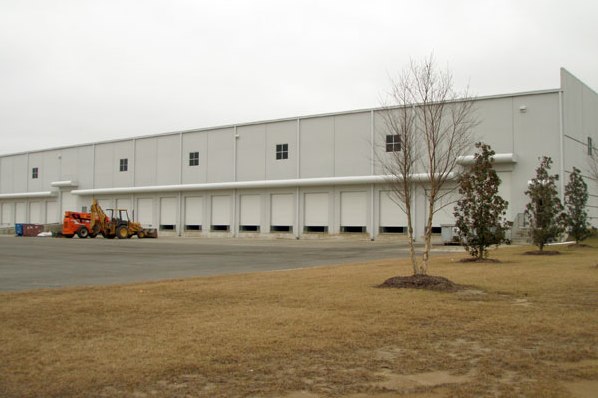 (Jacksonville, Fla.: March 1, 2010) – Crowley has moved to a new 70,000 square foot warehouse at JAXPORT's Dames Point location, minutes from the company's headquarters. With this move, the company has doubled its north Florida warehouse space. This new location at 3700 Port Jacksonville Parkway has 20 dock doors, 30-foot clear-height ceilings, and a 160-foot truck court that can be expanded to 200 feet.
The U.S. Customs bonded warehouse is very close to the city's new TraPac container terminal and will allow Crowley to provide warehousing and distribution services to those shippers involved in the Asia trade. As the Panama Canal is expanded, volumes of freight coming to Jacksonville from Asia could potentially increase volumes to the warehouse and allow the logistics group to increase its breadth of service offerings.
"As we expand in new markets we will need additional space to grow with," said Carlos Rice, vice president of operations and supply chain management. "This new facility will provide an excellent possibility for growth in Jacksonville and will allow us to better serve our customers who need cross-docking, warehousing or distribution in the area."
To date, the company owns and or manages over 900,000 square feet of warehouse space in locations ranging from Miami and Los Angeles to Guatemala and Honduras. Additionally, Crowley's logistics group designs logistics processes and solutions that improve the efficiency and effectiveness of a client's supply chain. This ability to engineer world-class warehousing, transportation and complete supply chain solutions is a competitive differentiator within the industry.
Jacksonville-based Crowley Holdings Inc., a holding company of the 117-year-old Crowley Maritime Corporation, is a privately held family and employee-owned company. The company provides diversified transportation and logistics services in domestic and international markets by means of six operating lines of business: Puerto Rico/Caribbean Liner Services, Latin America Liner Services, Logistics Services, Petroleum Services, Marine Services and Technical Services. Offered within these operating lines of business are the following services: liner container shipping, logistics, contract towing and transportation; ship assist and escort; energy support; salvage and emergency response through its TITAN Salvage subsidiary; vessel management; vessel construction and naval architecture through its Jensen Maritime subsidiary; government services, and petroleum and chemical transportation, distribution and sales. Additional information about Crowley, its subsidiaries and business units may be found on the Internet at www.crowley.com.
# # #