Crowley Accord Marine Management adds Five Tankers to its International Ship Management Portfolio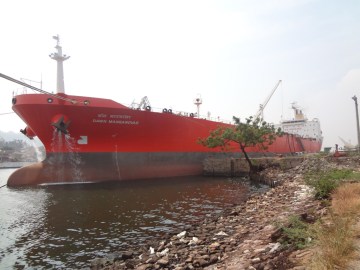 Three More Planned for Coming Weeks
(JACKSONVILLE, Fla; February 18, 2015) – Crowley Accord Management Pvt. Ltd., the international ship management venture managed globally by Crowley Maritime Corp.'s ship management group, was awarded full technical management contracts for five new tankers. These tankers will be joined in the coming weeks by three more, bringing Crowley's international ship management fleet to more than 70.
The five products tankers brought under Crowley Accord management are the MT Dawn Haridwar, MT Dawn Mansarovar, MT Dawn Mathura, MT Dawn Madurai and MT Portland Pearl. The first four are owned by Arya Tankers and will operate along the Indian Coast, while the fifth is owned by Union Maritime Limited and will operate in the Europe-to-Nigeria trade. Combined, these tankers represent over 130,000 gross tons in the market.
"The Crowley Accord partnership continues to be a successful one and this latest onboarding of additional vessels is testament to that," said Mike Golonka, vice president, ship management. "Vessel owners are seeking us out because we provide honesty and transparency in our operations and adaptable, safe and professional solutions for all of our customers."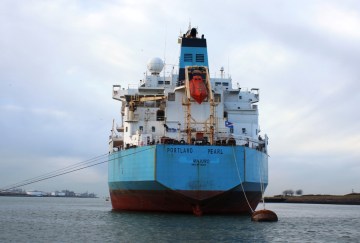 "Crowley Accord draws on its pool of experienced resources, which are at its disposal both ashore and afloat," said Sanjay Shesh, managing director, Crowley Accord. "We utilize proven systems based on internationally recognized quality management principles and have the flexibility to meet all owners' needs for periodic technical and accounting reports – all things our new customers indicated were of importance to them."
The Crowley Accord acquisition, which took place in April 2014, immediately increased the size and scope of Crowley's technical ship management group and supported the company's expansion into the international ship management market with a foreign crewing presence. 
The acquisition also made Crowley a rare U.S. company – one that provides third-party international crewing and technical ship management.
Crowley, founded 1892 and headquartered in Jacksonville, Fla., is one of the oldest ship owning and managing companies in the U.S., providing marine solutions, transportation, logistics and technical services in the domestic and international markets. Accord is a third party ship management company providing technical services and crew management as well as a broad range of back office services. With offices throughout the U.S., Mumbai, Goa, Hong Kong and Amsterdam, Crowley's international ship management group including Crowley Accord manages over 70 vessels of every type and variety. The company shows a strong focus on value added management models and safe, operational efficiency. To learn more about Crowley Accord and the various technical management services it provides visit www.crowleyaccord.com.