Crowley Accord Acquires MMS to Provide Offshore Oil & Gas Crew Management Services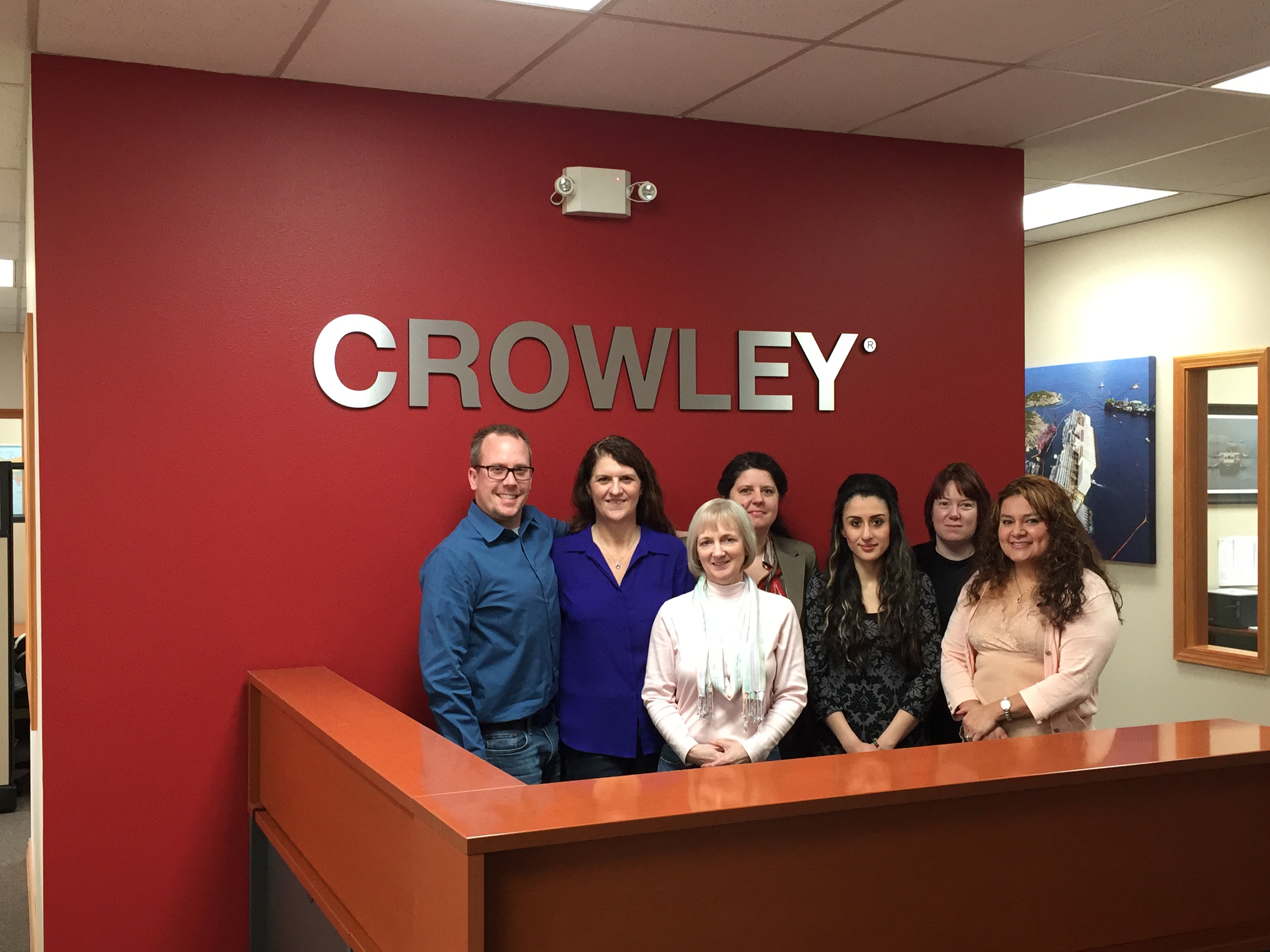 (SEATTLE, Wash.; May 19, 2015) ­– Crowley Maritime Corp. today announced the acquisition of Maritime Management Services, Inc. (MMS), a Seattle-based company with more than a decade's worth of experience in crew management for offshore oil and gas vessels primarily in the U.S. Gulf, Singapore and Gulf of Mexico. The addition of MMS to Crowley's international ship management division – which provides all phases of commercial ship management along with full technical management and government contracting – further strengthens the company's global reach in the ship management industry and now allows the company to service a wide variety of international and domestic customers with a pool of trained and experienced crewmembers ready for hire.
MMS offers crewmembers services such as visas, flag-state and immigration documentation; crewmember certifications, including Standards of Training, Certification and Watchkeeping (STWC) and any client or operational area requirements; logistics, administrative and travel support; and much more. In addition to MMS' Seattle headquarters, the organization also has a secondary location in Singapore.
 "What sets MMS apart from others in the industry is their level of customer service and crewmember loyalty," said Crowley's Mike Golonka, vice president, ship management. "Together Crowley Accord and MMS can offer total crewing solutions, from single hires and full crew management through complete technical management to the oil and gas industry. Our offshore clients will greatly benefit from this relationship."
MMS was founded in 2005 and was acquired by Crowley following the unexpected death of former owner Trevor Stabbert in 2013. The group, comprised of eight employees, celebrated its 10th anniversary of service last month.
In April 2014, the Crowley formed Crowley Accord Management Pvt. Ltd., an international ship management venture managed globally by the company's ship management group. Doing so immediately increased the size and scope of Crowley's technical ship management offerings and supported the company's expansion into the international ship management market with a foreign crewing presence. The Accord acquisition also made Crowley a rare U.S. company – one that provides third-party international crewing and technical ship management.
About Crowley
Jacksonville-based Crowley Holdings Inc., a holding company of the 123-year-old Crowley Maritime Corporation, is a privately held family and employee-owned company. The company provides marine solutions, energy and logistics services in domestic and international markets by means of six operating lines of business: Puerto Rico Liner Services, Caribbean and Latin America Liner Services, Logistics Services, Petroleum Services, Marine Services and Technical Services. Offered within these operating lines of business are: liner container shipping, logistics, contract towing and transportation; ship assist and escort; energy support; salvage and emergency response through its TITAN Salvage subsidiary; vessel management; vessel construction and naval architecture through its Jensen Maritime subsidiary; government services, and petroleum and chemical transportation, distribution and sales. Additional information about Crowley, its subsidiaries and business units may be found on the Internet at www.crowley.com.
#     #     #