As Seen in "Produce News Daily" – Customized Brokers Explains Benefits of new U.S. Customs program in PEV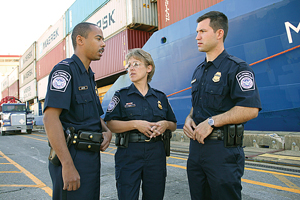 As seen in "Produce News Daily," Nelly Yunta, vice president of Crowley subsidiary Customized Brokers, explains the benefits of new U.S. Customs program in Port Everglades, which allows a discharged container to be inspected and released right there at the dock within minutes.
"The process was implemented at Port Everglades right before the season, which is wonderful," Yunta said. The port of Miami is implementing the process in December. It saves around hours in transit time, and in some cases it can even save an overnight hold on a container."
"We are very grateful to U.S. Customs & Border Protection for implementing the system," Yunta continued. "When you're dealing with fresh fruits and vegetables, every minute counts."
Read the full article online here.