AAPI Employees Lead Change in the Supply Chain and Transportation Industry
Asian American and Pacific Islander (AAPI) leaders in the supply chain industry have been making strides and leaving their mark. These leaders impact the world thanks to their unique cultural perspectives, heritage and culture. All of these give them a meaningful sense of belonging and acceptance.
Whether it is the diversity of Indian subcultures or the strong family-oriented values of Vietnamese and Filipino culture, their roots help shape their viewpoints. Crowley AAPI leaders have embraced their identities. Now, most of them draw on their unique insights and backgrounds to change the landscape of the transportation sector.
Passion for Helping Others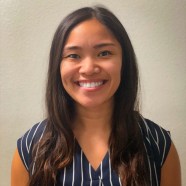 Kiersten Esteban's leadership is an example within the supply chain industry. As a transportation coordinator at Crowley with over a year of experience, she brings a unique perspective to her role, fueled by pride in her Filipino heritage and finding joy in the little things.
Her career journey in the supply chain industry began in a moment of serendipity. With a nutrition and dietetics degree and a job as a nutrition educator at the University of Florida, she was looking to earn a Master of Business Administration (MBA) degree in finance or logistics. Attending a graduate mixer to explore career opportunities immediately drew her to Crowley. She was impressed by the company's purpose to elevating people's lives. It resonated with her because her biggest passion is helping others.
As part of AAPI leaders at Crowley, Kiersten strives to bring her whole self to work and connect.
"I would not be as confident in my journey without my team!" she said as credit to her peers for educating and empowering her to do her job in a supportive environment. Kiersten's role as an individual contributor drives change in our industry by advocating for diversity, equity and inclusion.
She recognizes the importance of representation in breaking down stereotypes and barriers for the AAPI community. "Filipinos are often pushed to become nurses. It's important to see people who look like you or with similar backgrounds in different roles. We can drive change in any field we want, not just the ones we are told we should be in," said Kiersten.
Living the American Dream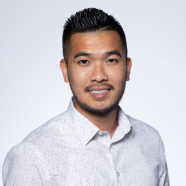 Eddy V. Nguyen, a Vietnamese American and director of equipment logistics at Crowley Logistics, has nearly a decade of experience in the supply chain industry and is a beacon of leadership for those looking to enter our field. His life story is about perseverance, pride, joy and overcoming obstacles to succeed.
In the Vietnamese culture, family is one of the most important aspects of life. This upbringing has helped him develop a sense of responsibility and a commitment to excellence in all he does. As a first-generation immigrant, Eddy has witnessed the hardships and sacrifices his parents made to give him and his siblings a better life.
"My family and I moved to Jacksonville, Florida, in 1995 as refugees with just the clothes on our backs and almost zero money in our pockets," Nguyen said, "Their sacrifices allowed me to be the first-generation graduate with a bachelor's degree and MBA, setting a standard for future generations. Coming from absolutely nothing to where we are today, I can say that we are living the American dream!"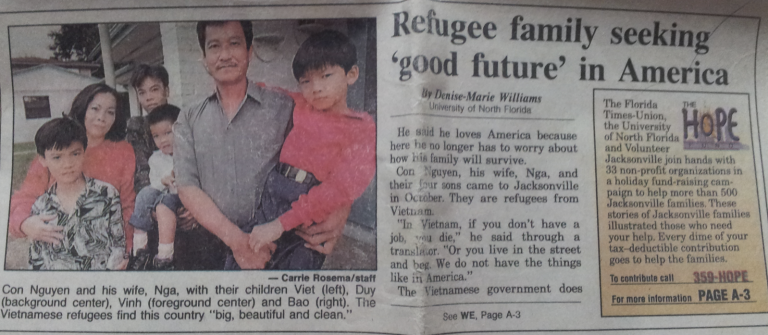 As a Vietnamese American, he drives change in the logistics industry as his resiliency, developed growing up in an AAPI household, enables him to perceive difficult situations differently and create unique ideas and solutions. Eddy emphasizes the importance of being open-minded and engaging with others to navigate a global workplace like Crowley's. He believes that understanding and recognizing the needs of others is essential to building strong relationships and creating a positive team environment.
For those looking to enter or advance their careers in a leadership role like his in the logistics industry, he advises staying curious and never stopping learning are crucial to succeed in this field. In his words, "The logistics industry is constantly changing, and knowledge is power."
Currently, he's learning more about financial literacy, a subject often not discussed or taught in AAPI households. He recommends Rich Dad Poor Dad by Robert Kiyosaki.
Leading With Purpose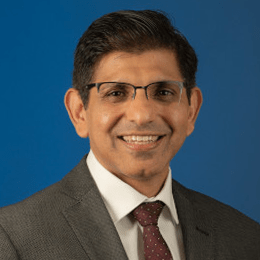 Asian American Pacific Islander leadership is vital to supply chain strategy. A great example is Crowley Chief Strategy Officer, Deepak Arora, a Senior Leadership Team member who identifies as Indian. He recognizes and appreciates his heritage's richness and ingenuity. As a Hindu, he cherishes family traditions and festivals as they are essential to his life's balance.
Deepak's leadership journey in the supply chain industry started at sea as a mariner navigating the world for 14 years. "As a mariner, I learned about the global perspective and how commodities move. It gave me a unique insight into the workings of the world, such as seeing beyond where you are as I supported the supply chain connection between various goods and their global destinations," he said. Now, as chief, he is driving change by leading us into the future through corporate strategy, new ventures, mergers and acquisitions, and more.
He attributes his career progress to his ambition, curiosity and desire to learn new skills. Deepak also cites his dad as his role model and big influence. "I was fortunate to have mentors both at sea and ashore who shaped me to be more resilient and persistent and helped me think about shipping more strategically," he said. Part of Deepak's process was that once he reached a certain degree of maturity in his career, he challenged the status quo and asked himself: "How can I contribute to making a better impact in our industry through advancing new ideas and management practices?"
Fueled by his focus, this process led him to grow from cadet to captain and then he earned his MBA from the Massachusetts Institute of Technology.
While different in scale, he sees some similarities between his experience as a mariner and now chief of strategy.
"Both careers share a sense of purpose and adaptability to ever-changing environments. As a mariner, quick and efficient decision-making based on values, safety, impact and external environmental factors is crucial. Similarly, as chief of strategy, business needs to move strategically aligned with the company's purpose, serving our customers' needs and be dynamic enough to respond to our micro and macro-economic environment."
As an AAPI leader in his role, he seeks to be visionary and purposeful while fostering engagement with a sense of belonging, "My work is a combination of art and science. For anyone looking to lead the industry, my advice is to think boldly, be courageous to disrupt new ways of creating value, consistently innovate to solve customers' unmet needs and focus on developing yourr talent," he added.
Deepak is also passionate about women's empowerment, which he believes is a critical cause that requires collective effort and goes beyond ethnicity. Moreover, he loves experiencing diversity at Crowley as it enriches the company's culture and makes his job more exciting. Lastly, he encourages individuals to connect with people and learn from them.
Through their work and dedication, AAPI team members in the supply chain industry are paving the way for future generations and breaking down barriers with courage and empowerment. Let us continue to recognize and appreciate the vital role that AAPI leadership plays in shaping our industry and influencing how we experience the world.
We are committed to growing the leadership and development of our people within the organization. Our goal is to foster a culture that is honest to our values and champions diversity of experiences and inclusion of perspectives while encouraging innovation. We have many opportunities available where your skills, knowledge and experiences can Carry The World. Forward.
OTHER STORIES THAT MAY INTEREST YOU: